Dormans Park is a pretty special place to live. A private residential estate surrounded by woodland situated on the borders of Sussex and Surrey, it's a tranquil setting only a short train ride away from the bustling streets of London. The park is a rural retreat for commuters, just as it had been when it was created over 100 years ago. It was marketed as "Paradise in Surrey", and could still be described as such today.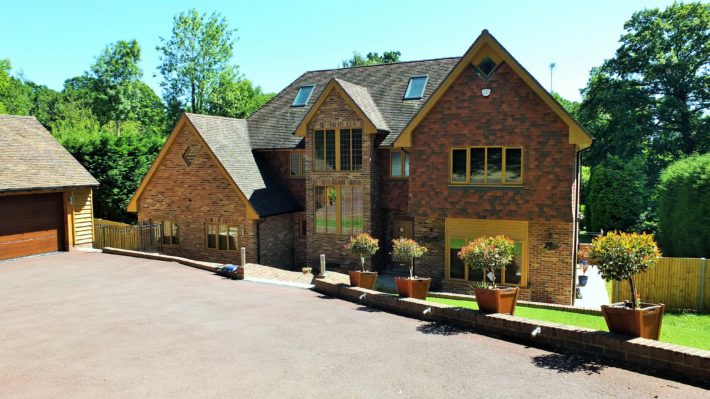 One self-building couple certainly thinks so. They had lived in the area for over twenty years when the pair felt that their home no longer met their needs. They wished to find a more suitable property but refused to leave the idyllic setting of Dormans Park. After a fruitless search, they concluded that the only way forward would be to demolish their existing house and build a new one in its place.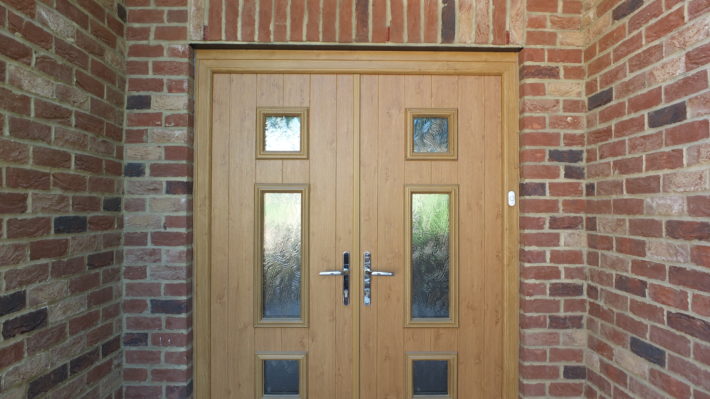 They didn't need to look far for inspiration, most of the park consists of bespoke homes and some of these have been created by Scandia-Hus. With the company's offices only a few miles away and neighbours already building with the firm, it seemed an obvious choice to discuss their needs with the team there.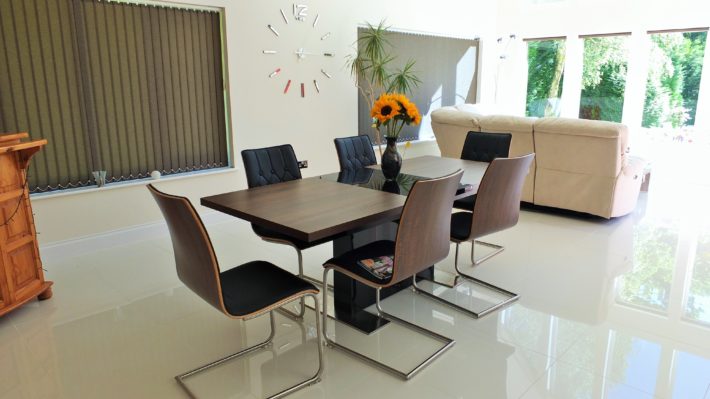 After visiting the Scandia show home and liking what they saw, the couple decided that a similar property would suit them. The house design was selected but the look and layout altered slightly to fit the family's lifestyle; they changed the exterior cladding from wood to hung tiles for a lower maintenance facade, and on the third floor what could have been two bedrooms is a large open games room, complete with their pool and ping pong tables.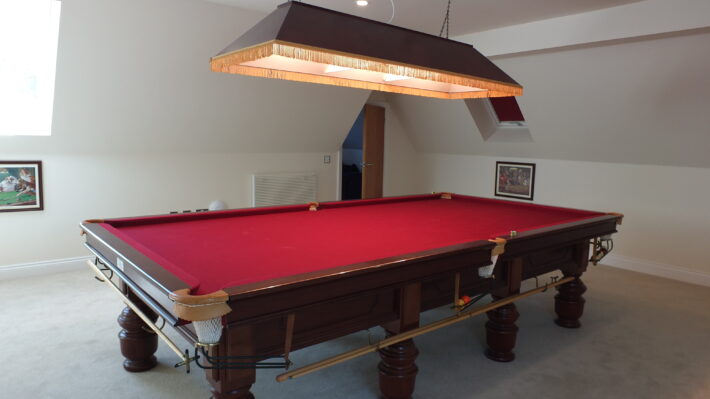 The couple's favourite space in their new home is the open plan kitchen / dining / family area on the ground floor, which is where they spend most of their time. It's a lovely, light-filled space thanks to the double-height apex glazing which looks out onto the south-facing garden.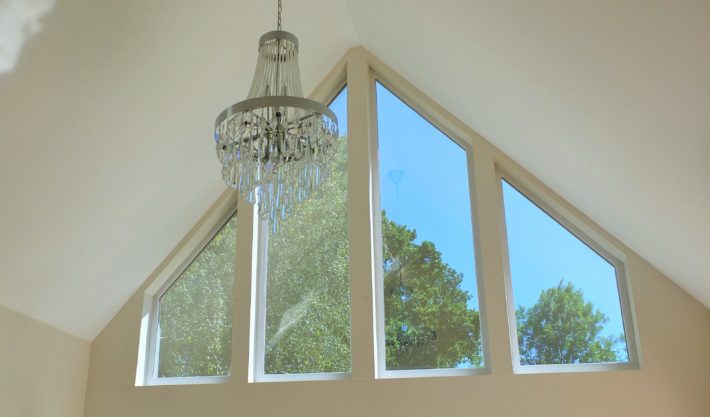 The benefit of having chosen a design that had been used before was that the couple didn't need to imagine how it would look or feel, which eased the process somewhat for these first-time self-builders. However, their plot of land was rather more sloped than that of the show home, which did cause some issues during construction. With the help of Scandia Project Manager Jeffrey Willis, the difficulties were overcome and the clients are delighted with the result. When thinking back, the pair wonders how it would have been possible without the help of Scandia-Hus, and are glad Jeff was there for guidance throughout the works.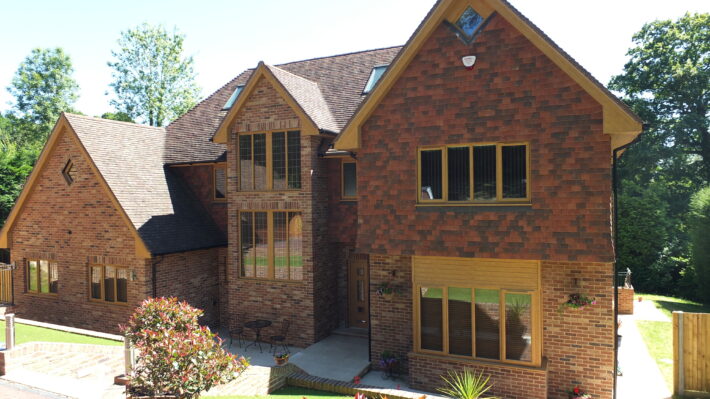 Now their new property is finished, the couple can continue to enjoy the peace and tranquillity that Dormans Park offers, but in a low maintenance home that was built to suit their contemporary way of life.