Michael and Lara Crockford's decision to turn a derelict property into their dream home resulted in a truly stunning family home.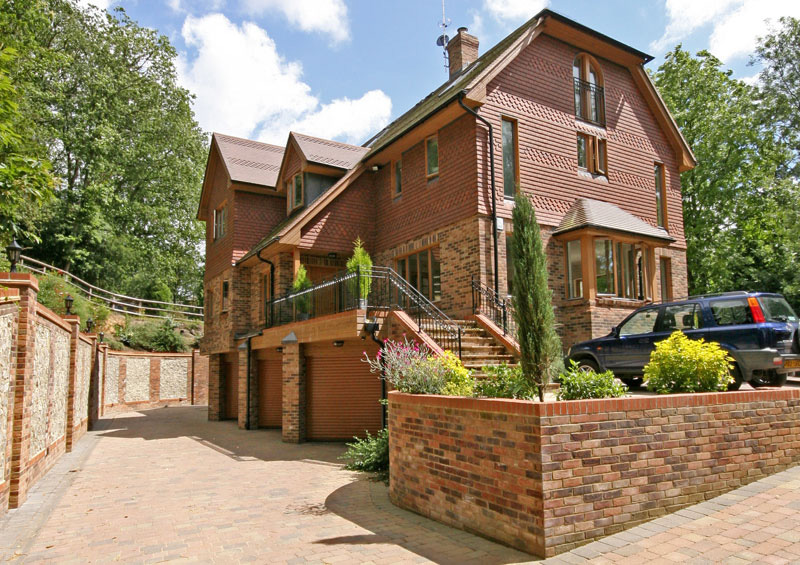 Michael and Lara returned to England after a spell of living and working in Florida. They were told of a property available in the area they wanted to live in but initially discounted it due to its derelict state. However, Lara's father David, a retired builder of wide experience, became very excited upon seeing it. He immediately suggested that they pull the old house down and build a new one. David helped them throughout the build process.
The derelict property was in a conservation area and came with an acre and a half of land. It took just three hours to demolish the old house, clearing the way for the dream to begin. David had built himself a Scandia-Hus timber frame home in the past and was impressed with the quality so suggested Michael and Lara paid us a visit. Having enjoyed the open plan, light home they occupied in Florida, they decided that they wanted the same feel for their new house. Michael also wanted a large garage which was accessible from the house, without eating into the living space.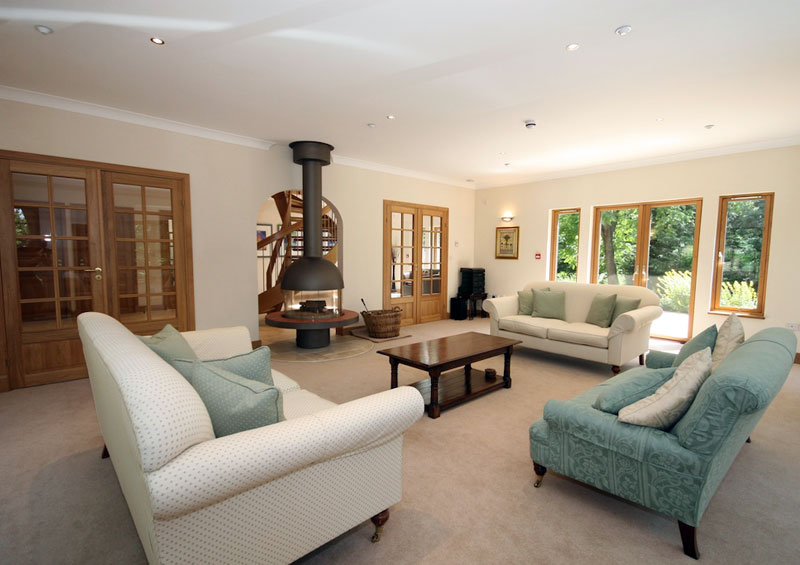 Having chosen the Scandia-Hus design to use as the basic template, it was time to include their ideas. They decided to excavate to allow for a garage in the basement and to maximise the site they also included a one-bedroom flat, a gym, a games room, and a 550 bottle wine cellar all within the basement area, which runs across the whole footprint of the house. Michael and Lara wanted to have a double-height window with an arched top so we came up with a design to act as a backdrop turning the dining hall with its spiral staircase into a striking feature. The ground floor also has a large kitchen/family room, utility room, cloakroom and triple aspect sitting room.
The remaining accommodation includes six bedrooms, all of which have en suite showers or bathrooms, and an enormous space in the attic. The house has already notched up an award having won the Tonbridge and Malling Built in Quality Award for quality of construction. Needless to say, Michael and Lara are delighted with the end result.
To look at this house design in detail, please click here.