For Eric and Gai, the outside was as equally important as the inside when it came to building their own home.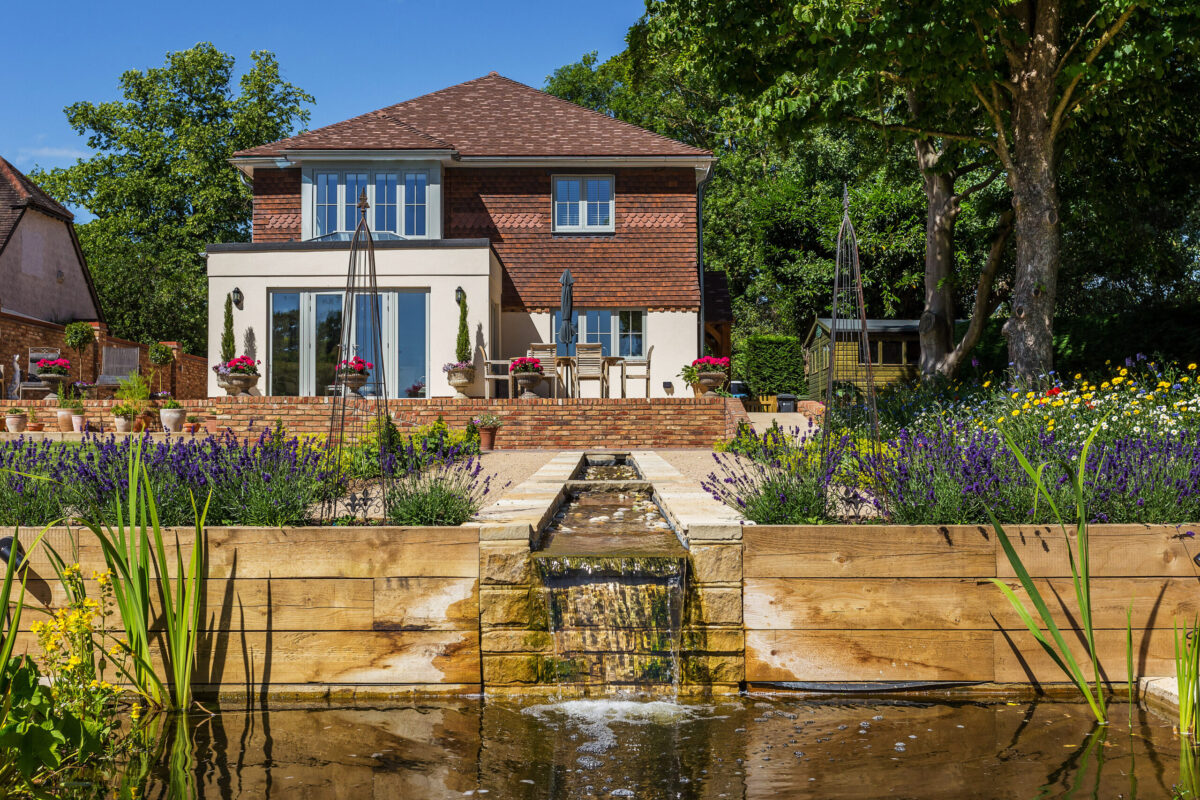 Having lived in their cottage for nearly 50 years the couple wanted to downsize to a more manageable property but were hesitant to move away from the incredible countryside views that their house afforded. The couple chose to split their spacious garden to create a building plot adjacent to their original home that maintained the outlook they had long enjoyed.
The pair developed a design that was orientated to optimise the views. Externally they opted for an appearance that was sympathetic to the character of the surrounding houses, as well as their village's neighbourhood plan. Despite this, the planning process was protracted and it took almost a year to finally receive permission. A frustrating wait for comments from the authorities caused much stress, but with a marginal reduction in the size of the plans, they were able to continue the project.
They proceeded with a timber frame structure due to the eco-friendly and cost-effective credentials of this construction method, and having seen the successful results of friends using Scandia-Hus, they selected the company to project manage their build. Employing Scandia-Hus meant they didn't have to endure the inevitable challenges of a self build, they were able to watch from the comfort of their cottage as progress was made a mere 20 yards away, with Scandia solving any issues that occurred.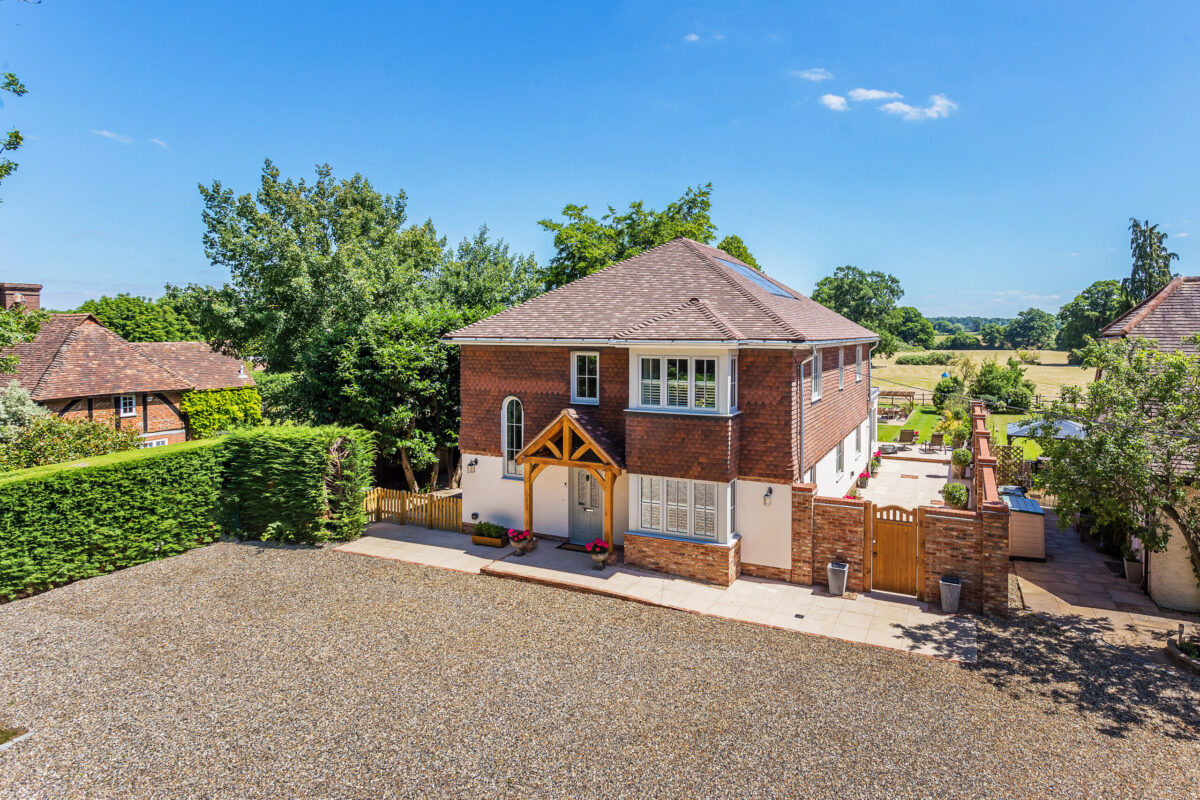 The completed three-bedroom home is 240 square metres divided over two floors connected by both staircase and lift. The exterior has been clad in clay tiles and render with traditional-style details adding charm.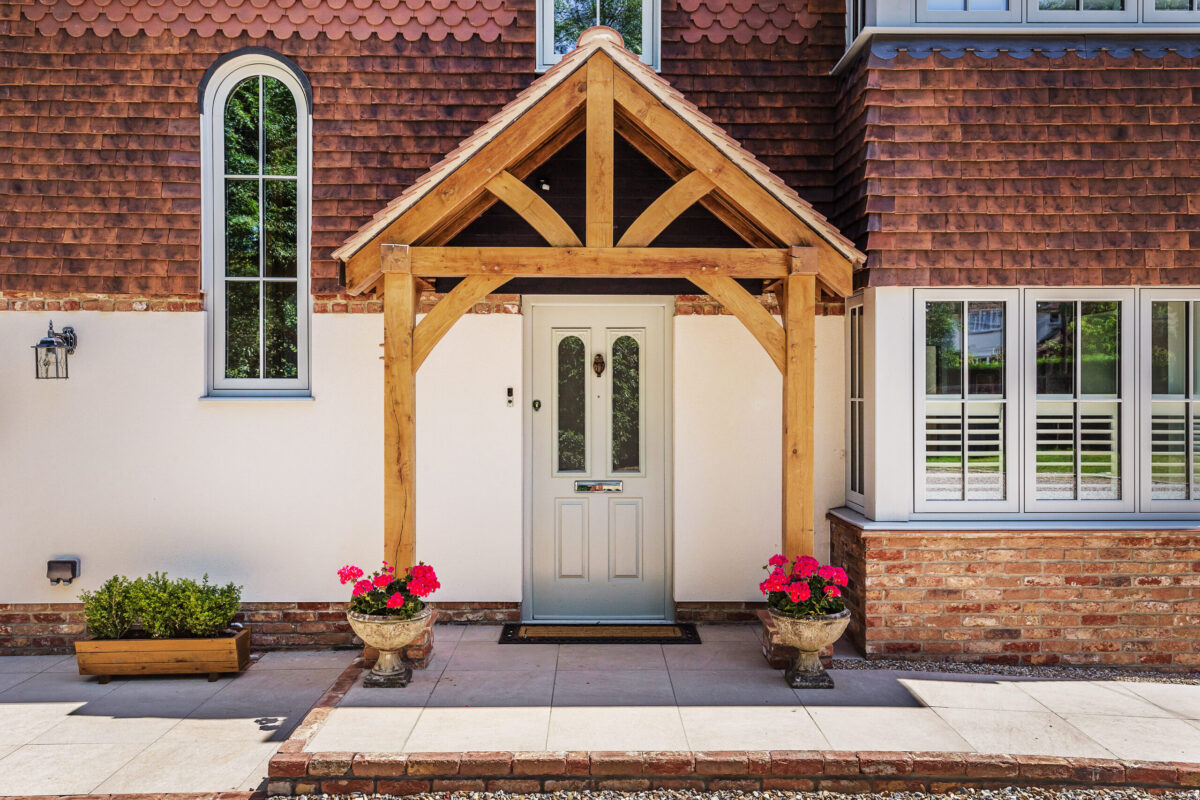 Inside has been decorated with a fairly neutral scheme to ensure the focus remains on the surrounding greenery and uninterrupted views which can be admired from almost every room.
Downstairs the open-plan layout links the kitchen, dining, sitting and garden room, keeping the ground floor light and airy. A study with sliding internal doors offers separation when needed but when open affords a visual of the garden right through from one end of the house to the other.
And the garden is what makes this self build home so special. The space has been cleverly zoned to incorporate a range of areas that the couple can enjoy. A pergola located at the furthest end of the garden will provide shade to the outdoor dining area once the climbing plants have matured, whilst the surrounding lavender plants emit a relaxing aroma and the impressive water feature supplies a calming soundtrack. The wildflower section along with the pond, dovecote and trees, ensure a vital haven for wildlife alongside the more manicured regions of the patio and lawn.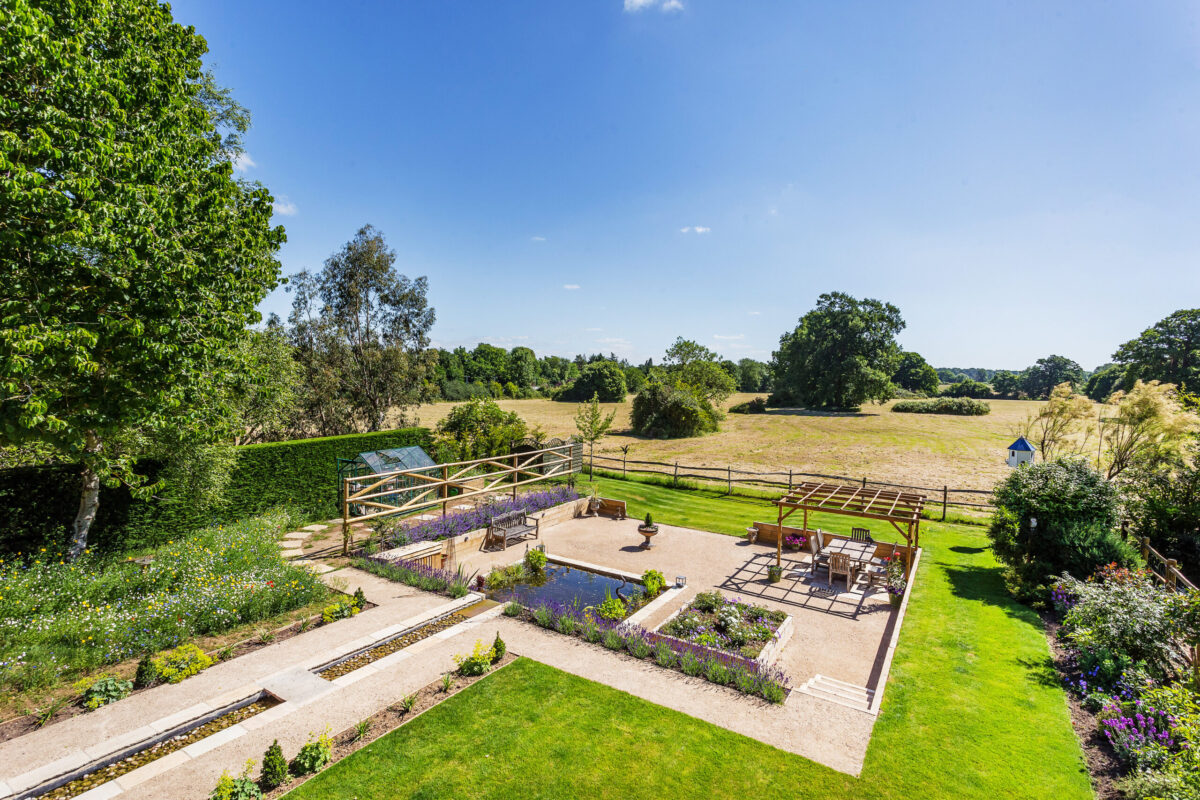 The couple are incredibly pleased with the bespoke home and idyllic garden they have created, which perfectly complement the rural views that originally inspired the project.