Down a quiet private lane, an impressive neo-Georgian home stands. The ideal location to raise a young family, the setting is not only close to countryside walks but is also within a short distance of local amenities.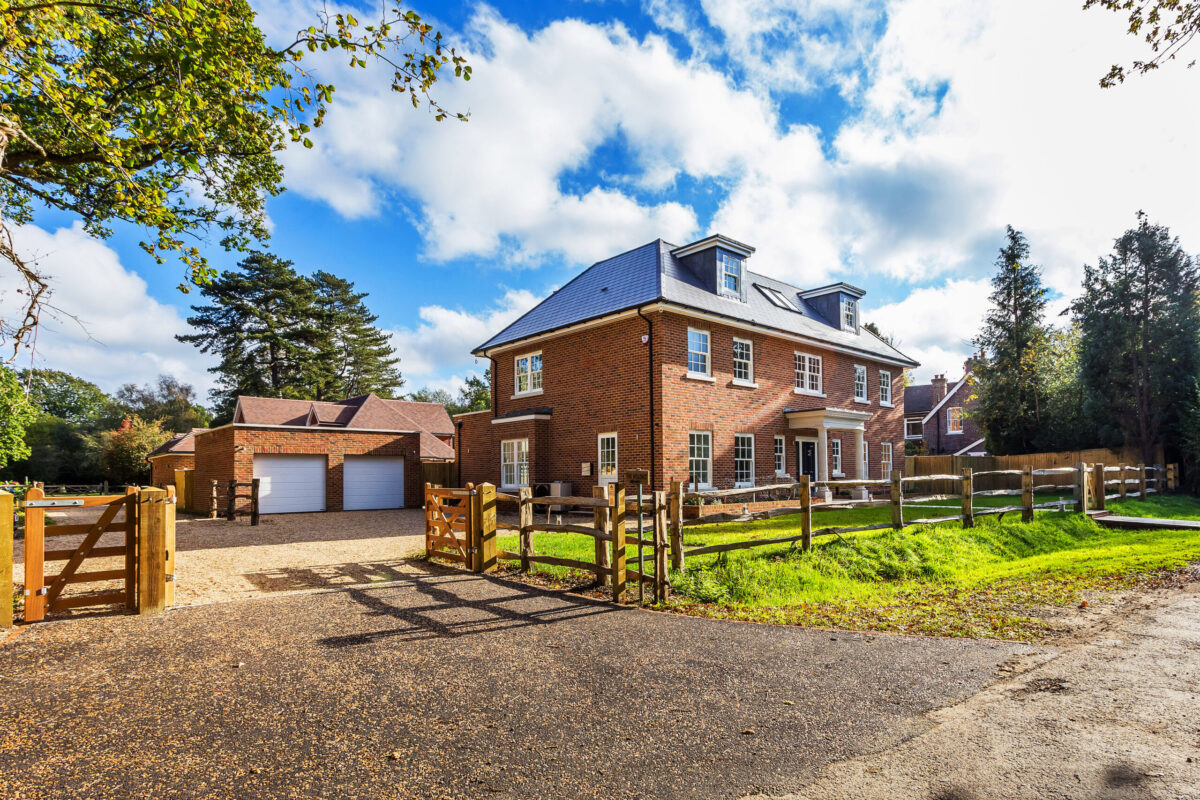 Will, his wife and two children now happily inhabit this new Scandia home in a village on the outskirts of East Grinstead. Though the journey was not a typical self-build story.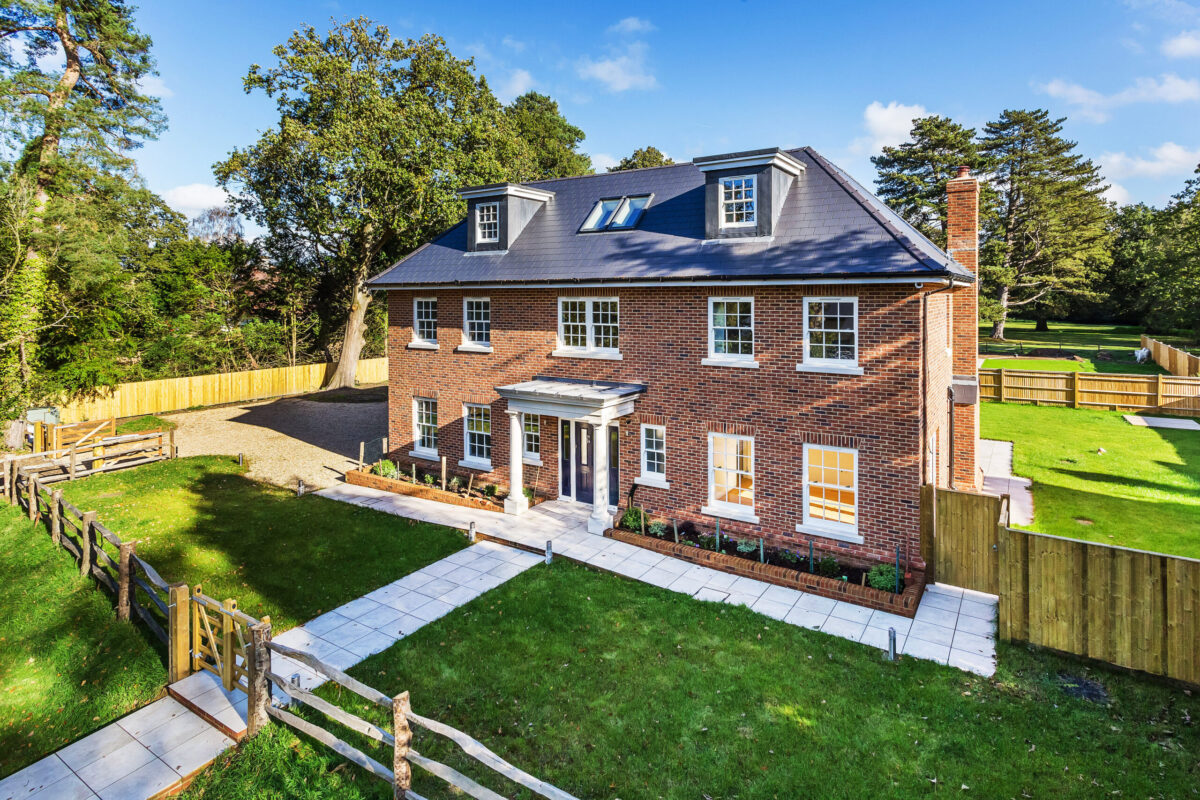 The couple were searching for more space to accommodate their growing family but struggled to find something suitable in the local area. They were hesitant to move further afield as they were comfortable within the community and wanted their children to continue at the same school.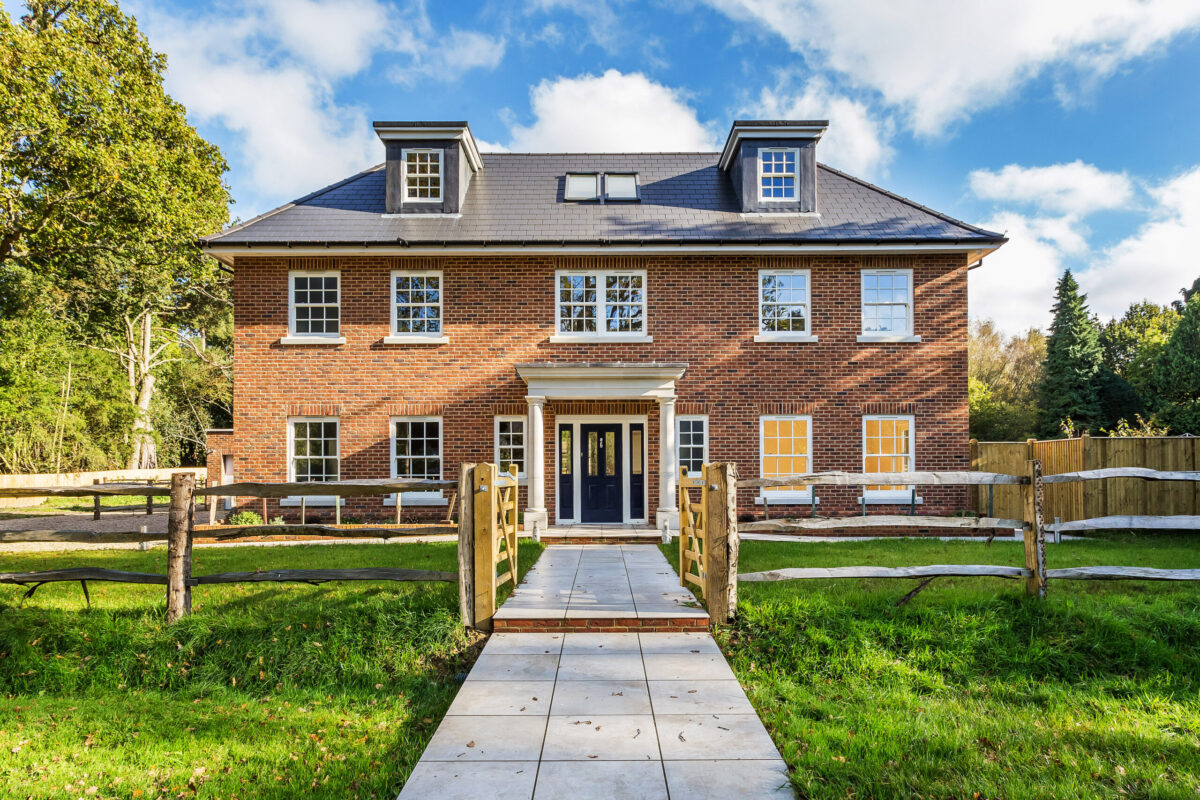 It was fortuitous that a Scandia-Hus development appeared around the corner from where they were living at this exact time. They regularly walked past the site and noticed the properties being constructed. There was a chalet bungalow being erected by a self-build couple but they were delighted to discover that the Georgian inspired home was available for sale.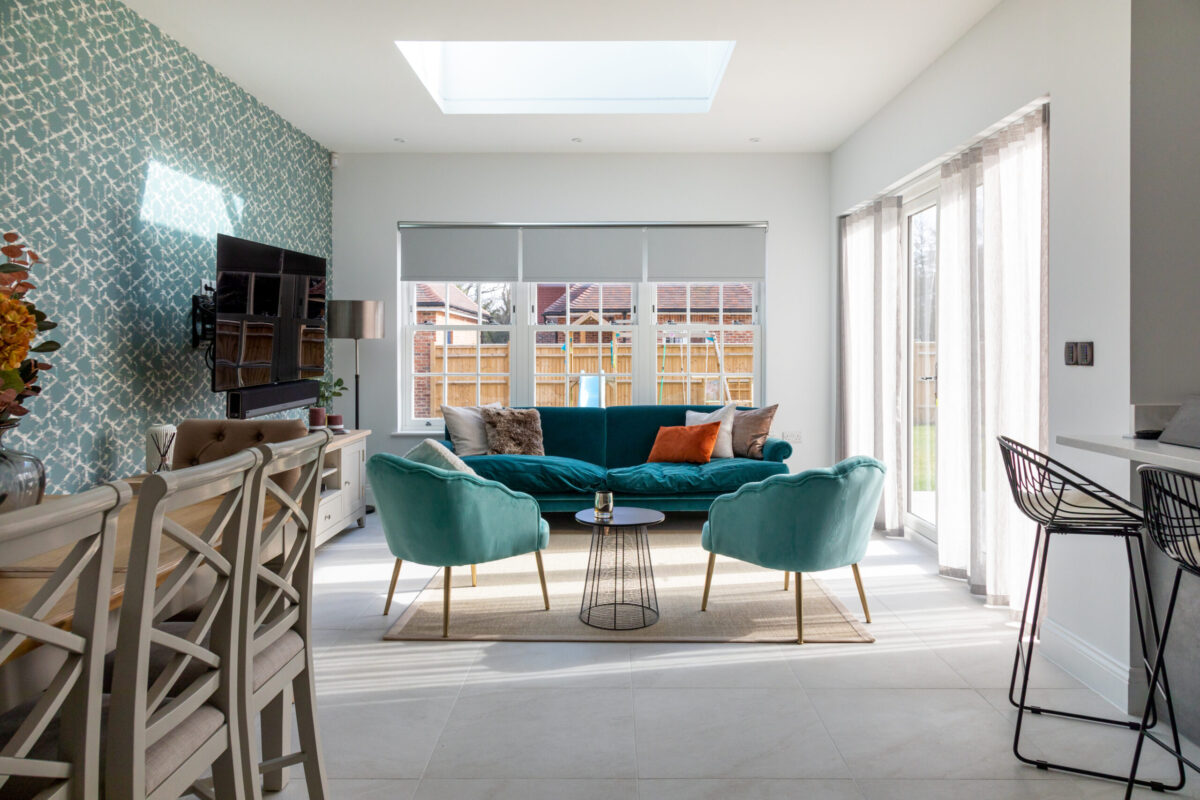 Fortunately, the pair had always had a preference for this style of house and the interior layout suited them perfectly. They fell in love with the large open plan kitchen/dining area, knowing it would be a key space for socialising and spending time with family.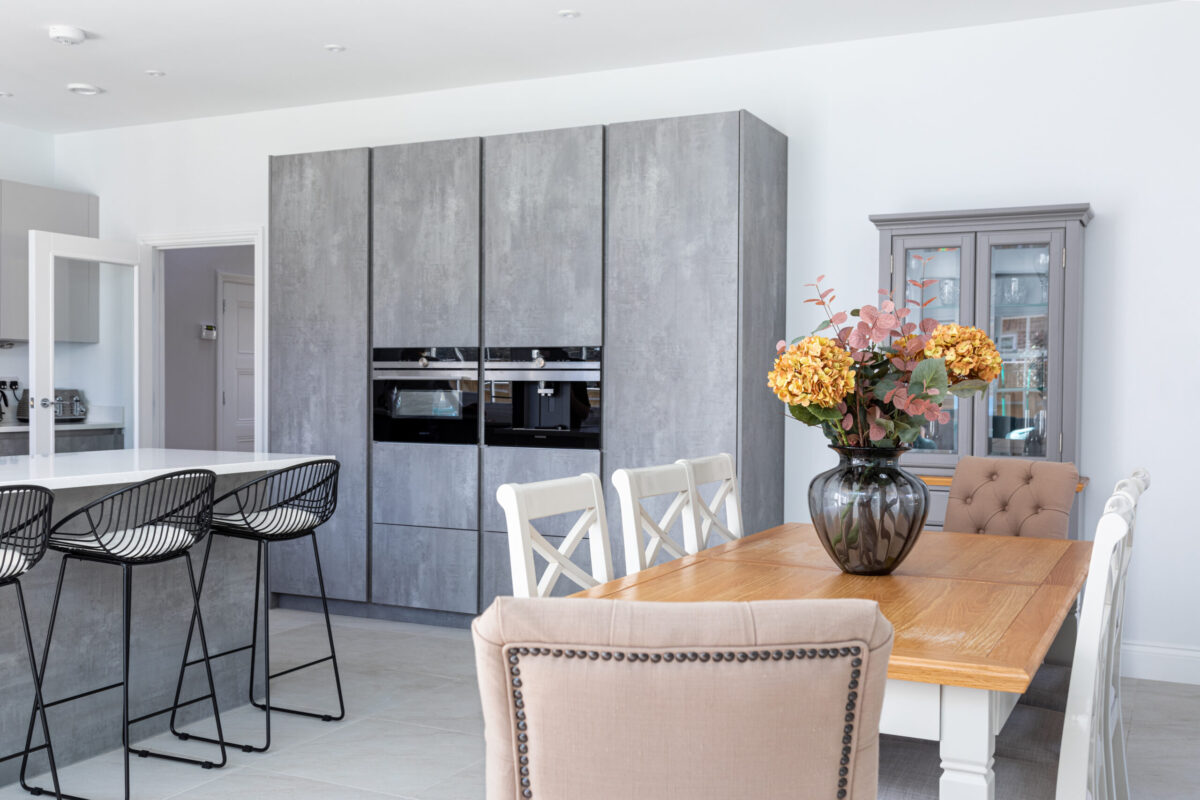 With the build almost complete, the couple had little input with design but were able to influence some of the finishing details such as adding automated gates, a sound system and internal decorating.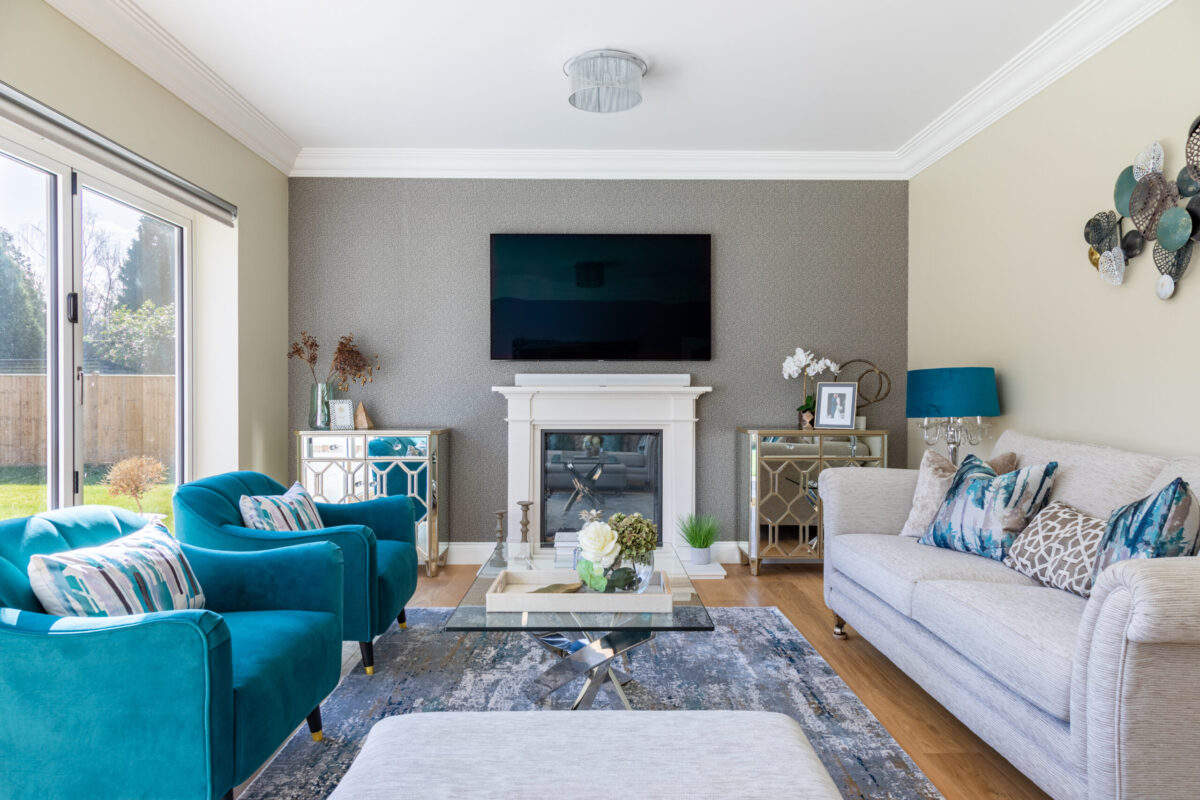 The home is generously proportioned with three floors housing the living spaces and five bedrooms. The symmetrical façade is typical of Georgian style architecture, as is the columned stone porch which welcomes visitors. The fenestration is pleasingly balanced, with the sliding sash windows providing ample natural light to the interior as well as affording framed views of the surrounding trees.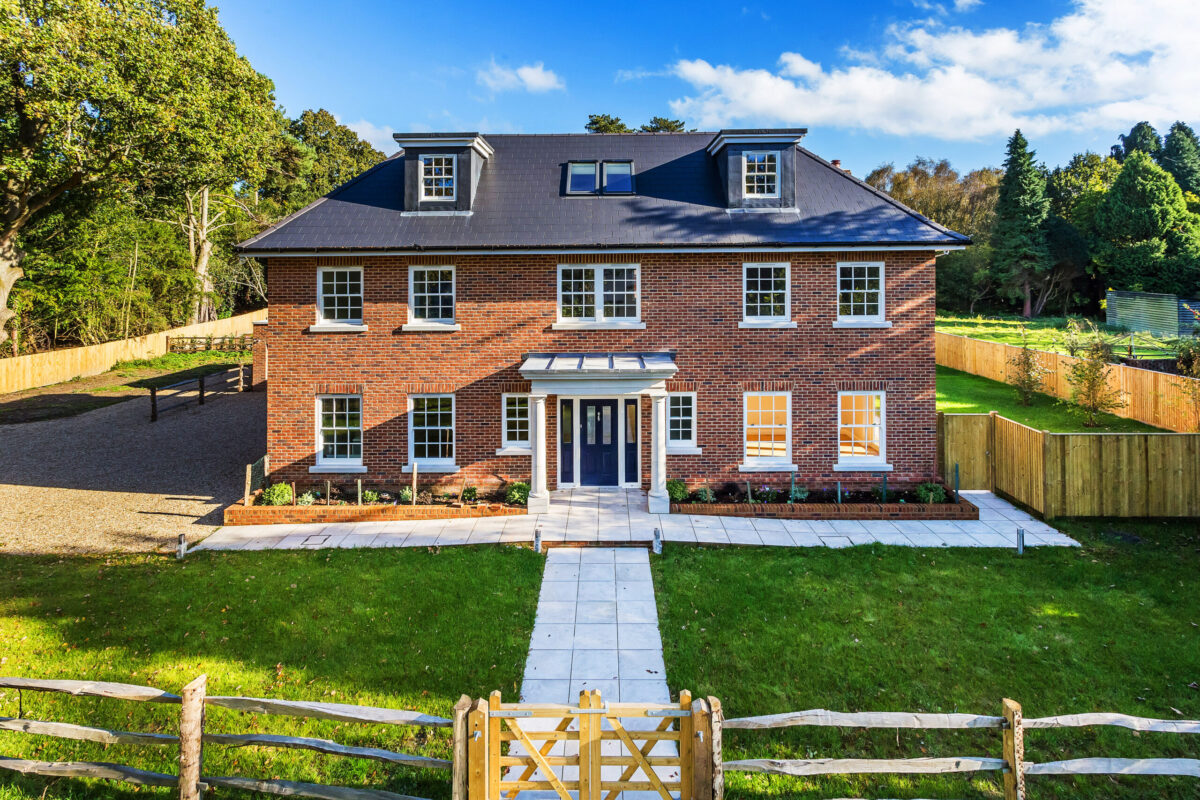 Before the family moved in, they worked with an interior designer to furnish and fit out the house. The original neutral colour scheme now features shades of teal throughout along with tasteful touches that successfully reflect the combination of contemporary and traditional aesthetics.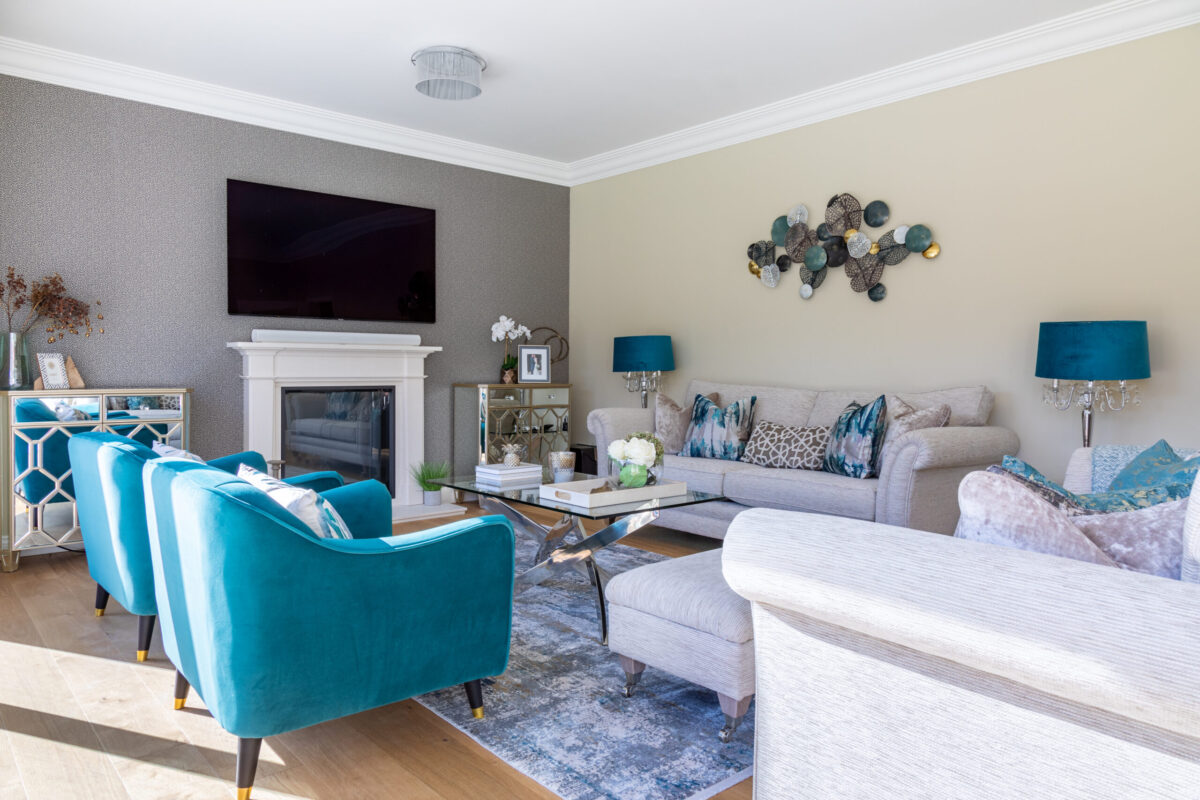 Along with benefitting from Scandia's airtight, highly insulated, timber frame structure, the energy-saving home is also renewably heated through an air source heat pump. This is distributed beneath the floors for a warm and comfortable indoor environment.
Looking back on the service they received from Scandia, they declare it faultless. They would alter nothing of their new home, despite not having designed it themselves, they feel it was made for them.
To view a similar design, please click here to see our neo-Georgian 'Lockwood' home.
CREDIT – Photographer Maciek Jablonski and Interior Designer Lilibel Interiors