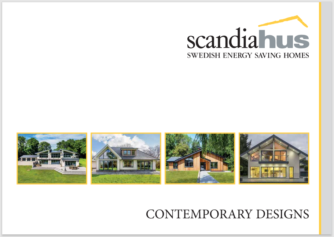 Our Contemporary Designs Brochure contains plans for 20 unique modern homes and includes 3D images, floorplans and elevations to inspire the creation of your new self build home.
From smaller single storey designs to large homes with basements, there's sure to be a style to inspire you.
All of our homes are bespoke, the plans are flexible and can be amended to suit. A wider range of styles, including traditional homes, can be found in our Book of Inspiration.
To download a FREE PDF copy or to purchase a hard copy for only £5, please contact us:
01342 838060 / sales@scandia-hus.co.uk or complete the form below.
By submitting your information into this form you are agreeing to the terms set out in our privacy policy