The Scandia-Hus team are always honoured when a self-builder chooses to include us in their dream house journey. We're lucky enough to have worked with a number of customers on outstanding projects that have gained industry recognition for the quality of their build, design, teamwork and sustainability. The following are examples of the types of awards that we have been involved in over the past few years:
The property featured in our case study "Contemporary Architecture in a Cranleigh Back Garden" was commended by Waverley Borough Council at the Waverley Design Awards this year. 'The Hus', as it has been so aptly named, received the commendation in the 'New Residential Building' category at the awards in March.
Finalist: LABC South East Building Excellence Awards 2018
Scandia-Hus were a shortlisted for the LABC South East Building Excellence Awards in 2018 with three different projects in the final. The builds, a contemporary chalet bungalow, a traditional look home, and a barn conversion, were all completed in 2017 using Scandia-Hus products and services.
The Local Authority Building Control (LABC) awards celebrate achievements in the construction industry. They reward excellent buildings and companies that go the extra mile. Elements considered in the decision process include; outstanding craftsmanship, sustainability, high performance and the ability to solve technical problems with creative solutions. To find out more please click here.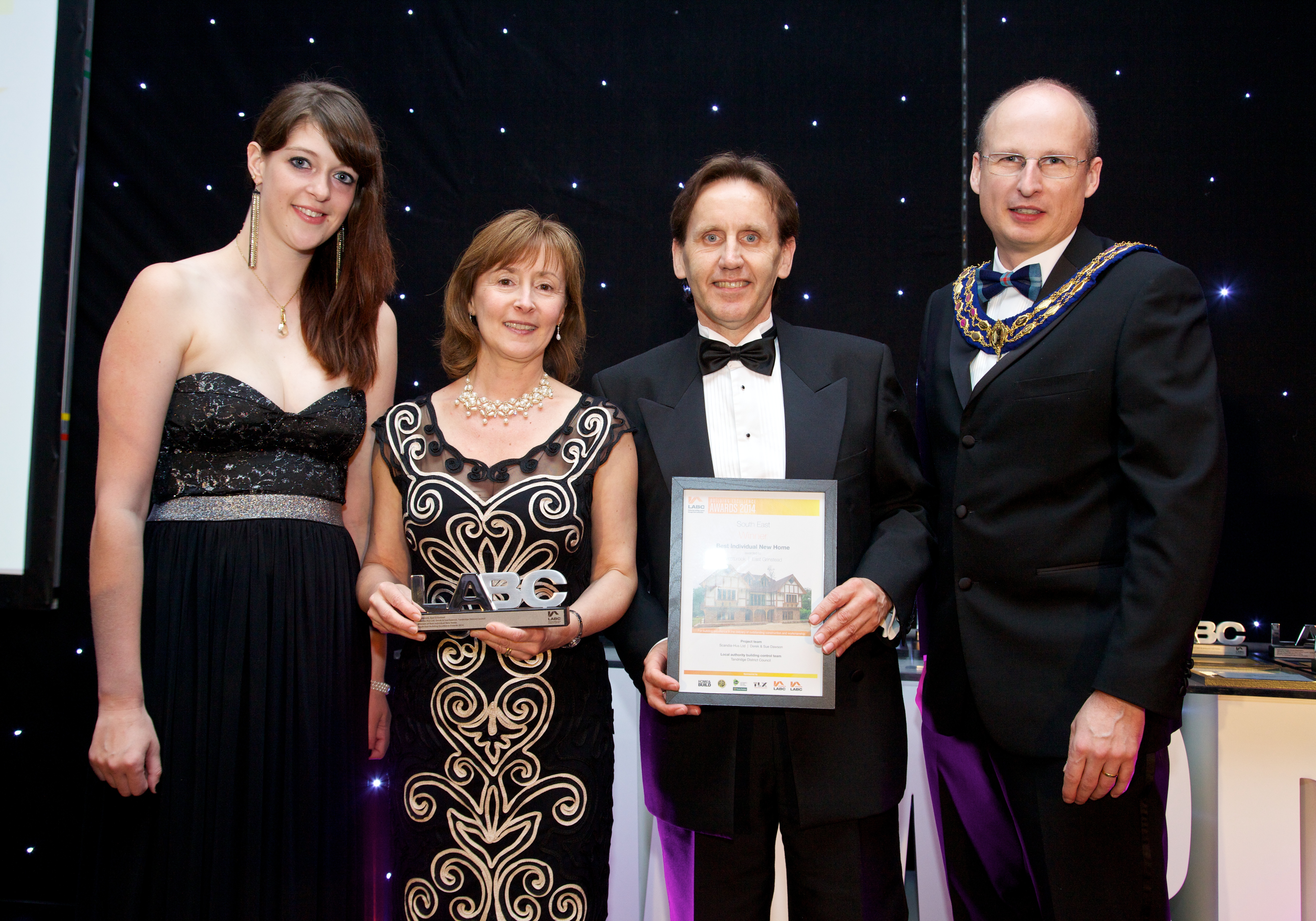 Our Marketing Director, Sue Dawson, and Managing Director, Derek Dawson, accepting our LABC Award.
---
Scandia-Hus are A1* NHBC registered builders, ensuring projects are finished to the highest standards.
Only builders and developers who can demonstrate financial security and technical competence are registered with NHBC. To find out more about the NHBC, please click here.