On an idyllic site in the West Sussex countryside, a Scandia house is in the early stages of being built. The area has been cleared and groundworks have begun, with a basement starting to take shape within the earth. The timber frame is set to be delivered in the coming weeks, arriving just after Christmas.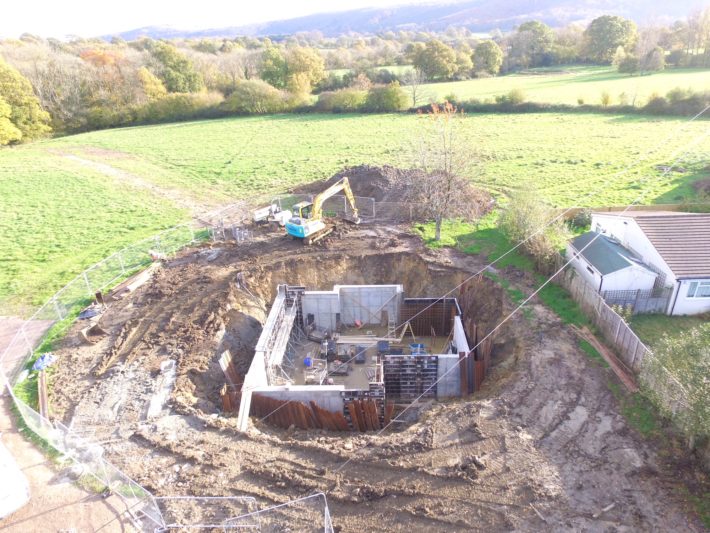 The bespoke design is a traditional style cottage to suit the rural surroundings of the South Downs National Park, with a mixed exterior finish of stonework and brick. The property will be a generous size consisting of 3 storeys. A gym, wine cellar and media room will be created in the basement; with the ground floor comprising an open plan kitchen / breakfast area as well as separate sitting, family and dining rooms, a utility space and office, with stairs leading to the first floor where four bedrooms will be situated (three en-suite), and a family bathroom. This will be an incredible family home when complete in Summer 2018.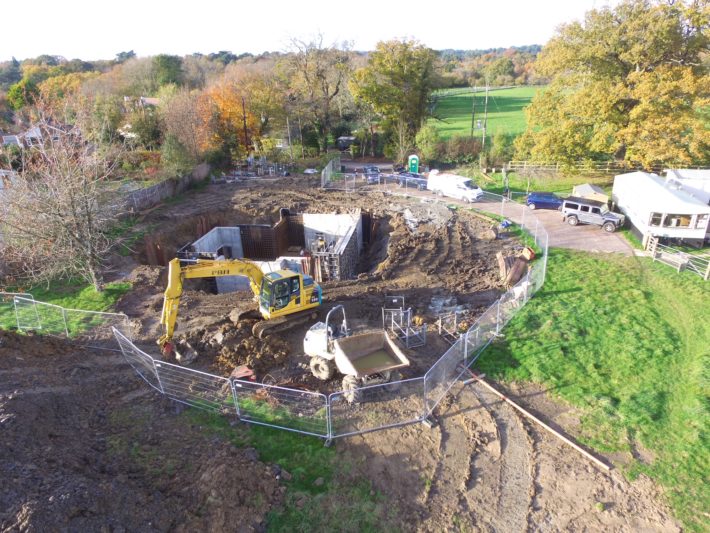 Watch the progress of this dream home being constructed by following our blog over the next few months.