With planning permission challenges, a steep site and a global pandemic to contend with John and Kate had to be especially perseverant to build their own home. But they were determined to construct their Scandia-Hus, having always wanted to do so.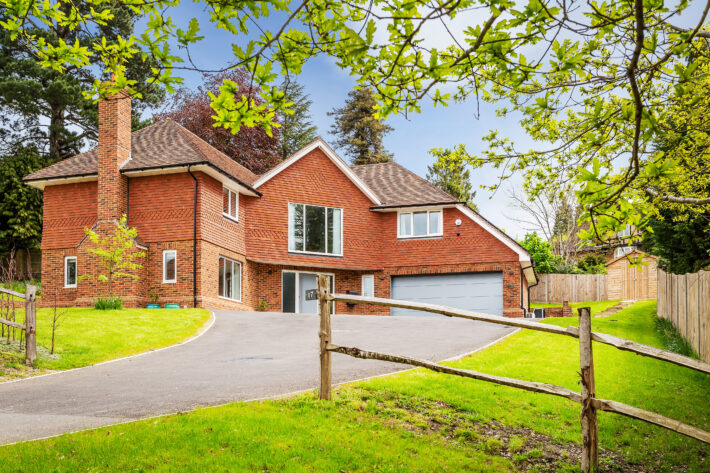 Deciding to finally commit to the self-build process, the couple were clear that they wanted to remain in the area, but after searching the surrounding region for a plot without success, they ended up looking much closer to home. The property they were living in at the time benefitted from a spacious garden with commanding views of the Surrey countryside, it was near to their son and had easy access to local amenities. It was the ideal location, so they investigated the possibility of realising their dream right on their doorstep.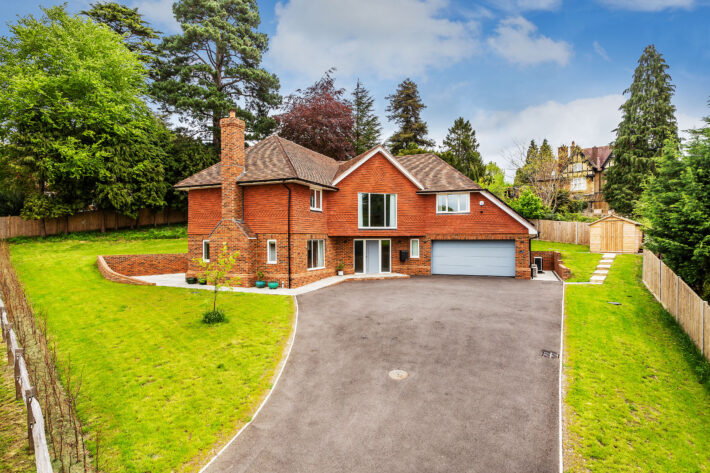 Having admired Scandia-Hus homes for years, it was an easy decision to engage with the company. The couple discussed their requirements with Scandia and plans were put together. A design created by the firm's in-house architectural designers was adapted to create a bespoke home that suited the needs of John and Kate. With the amount of land available it was suggested that another home be constructed on the site and sold. Unfortunately, the local planning committee were not as keen on this idea as the couple, and many difficulties were encountered before obtaining consent.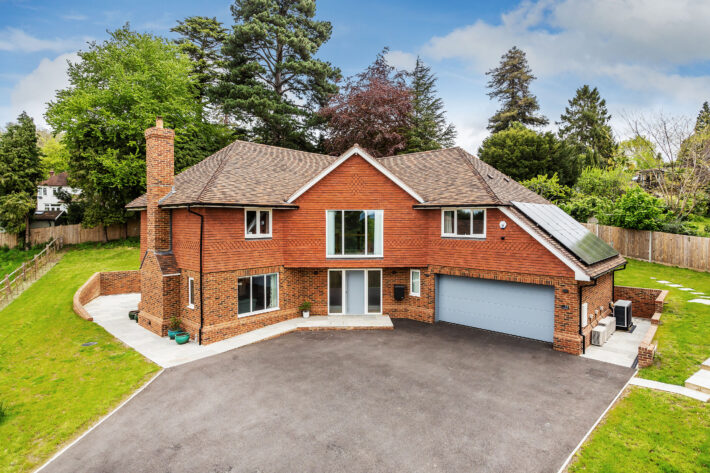 After an inordinately long battle in which an appeal was made, they eventually received approval for both properties to be built. Struggles with planning were not the only ones they were to face; the steep gradient of the plot and the onset of the Covid pandemic caused further problems for the pair. Material shortages and price increases created issues throughout the self-build industry, but Scandia's expertise enabled them to progress through turbulent and unprecedented times.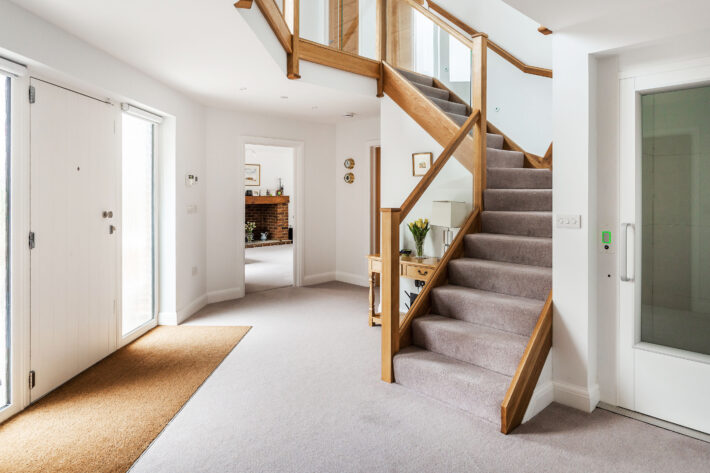 The resulting home takes advantage of the sloped terrain and is approached by a sweeping drive, which gradually reveals the L-shaped design. The exterior has been finished with clay tiles and red brick, a common sight in the southeast of England. The energy-efficient timber frame that Scandia-Hus are famous for, has been combined with triple glazing and renewable energy sources to produce an eco-friendly and sustainable home. A spacious hall and galleried landing present an impressive entrance to the four-bedroom property. Each room benefits from generous proportions and has been completed in a neutral and contemporary style.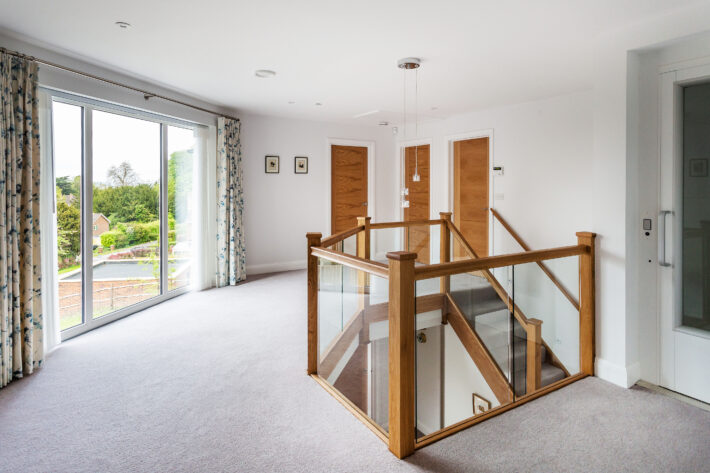 The light-filled kitchen includes a sizeable island unit with sleek cupboard fronts, as well as a dining space that leads out through double doors to the garden. The second floor can be reached via the attractive staircase or using the electric lift, a future-proof feature that is a particular favourite of their four-year-old grandson!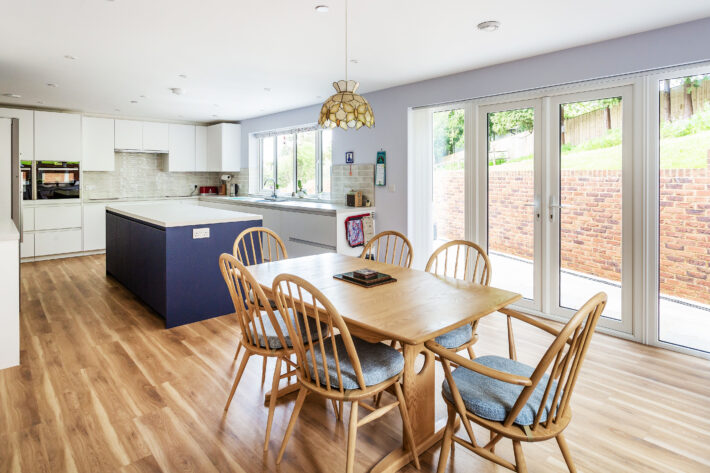 A feeling of space and quiet is what John and Kate appreciate most about their new home, and after such a strenuous self-build process, they definitely deserve the peace.