The build has reached one of the most thrilling stages for the client; kitchen installation!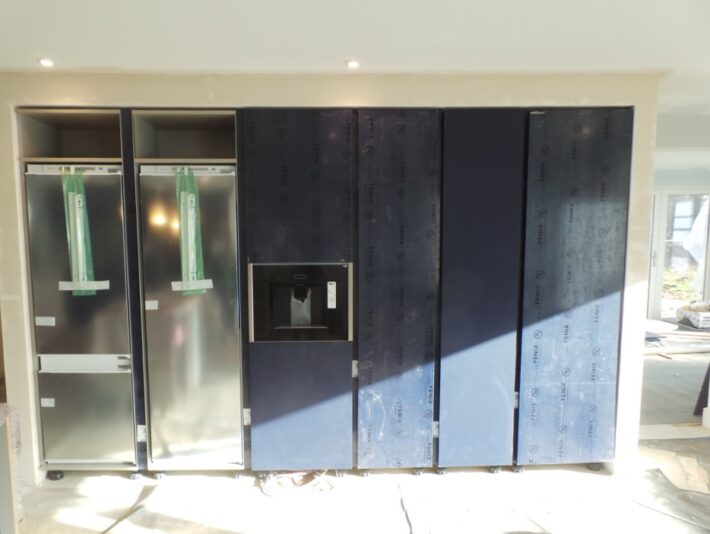 The generous space has been meticulously planned with Scandia's in-house kitchen designer. Detailed drawings and 3D images were generated to ensure the room was exactly how the customer had envisaged.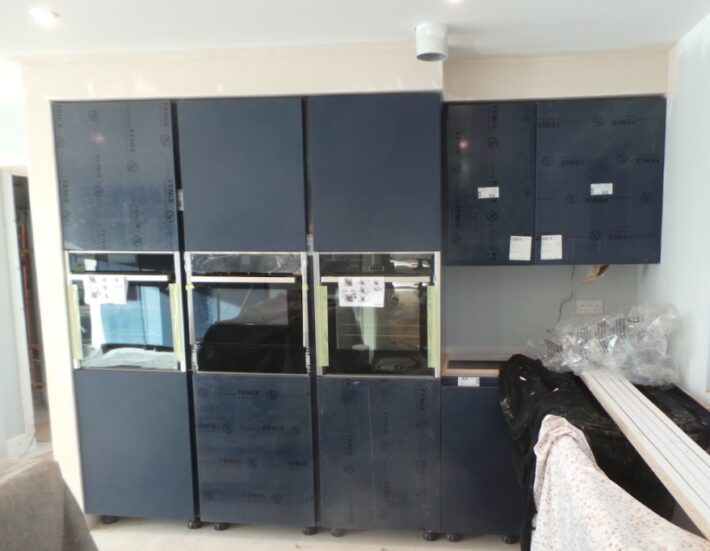 The wall units were chosen from Schroder's Fenix range in a stylish midnight blue colour, whilst the island houses contrasting wood finish cabinets from the Sherwood range.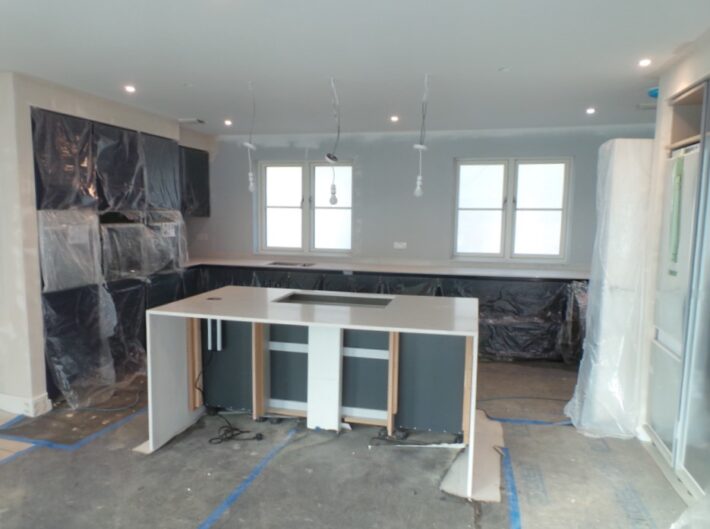 Schroder are renowned for their quality kitchens that combine beautiful aesthetics with practical functionality and durability. The Fenix range is an example of this, not only do the contemporary matt-finish units look attractive but they are also anti-fingerprint, antibacterial and resistant to scratches.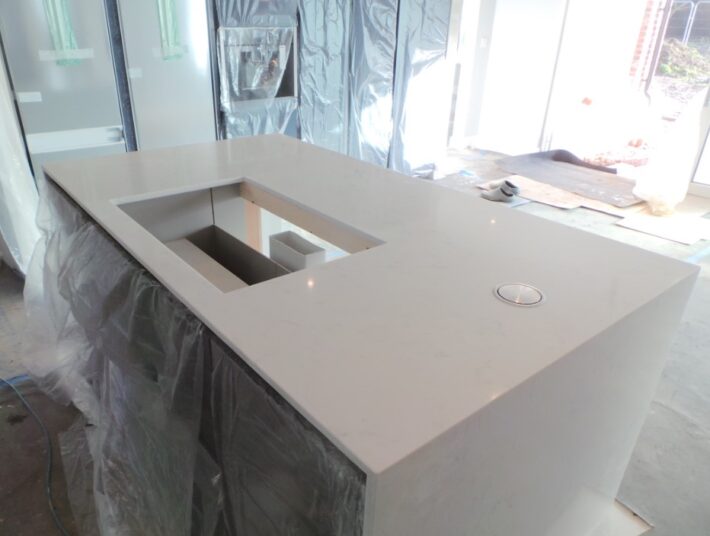 The tall units have been installed flush with the wall to avoid a dust trap above, the appliances from Neff are built into the bespoke kitchen design, and the doors are handleless. This combination gives a simple but elegant look to the room.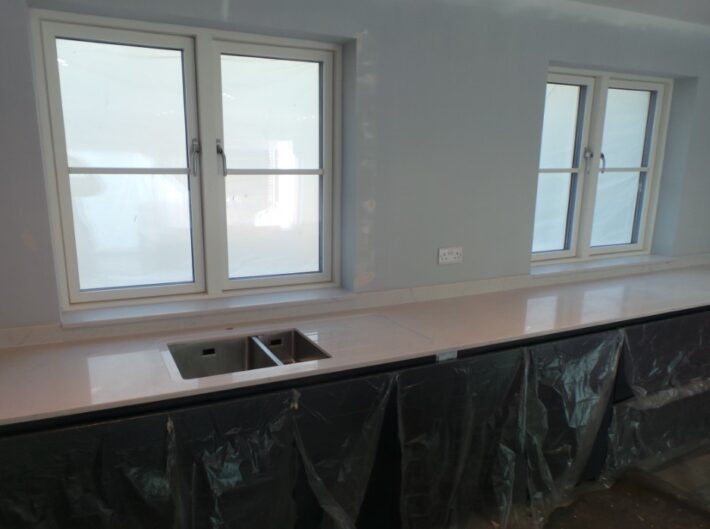 The worktops are made of quartz, a hardwearing and low maintenance material, with a marble effect, a light contrast to the surrounding darker units.
You'll be able to see the completed kitchen installation in a later build blog update. To read our advice on how to approach your kitchen design, please click here.