Outside the home the new garage is currently being constructed.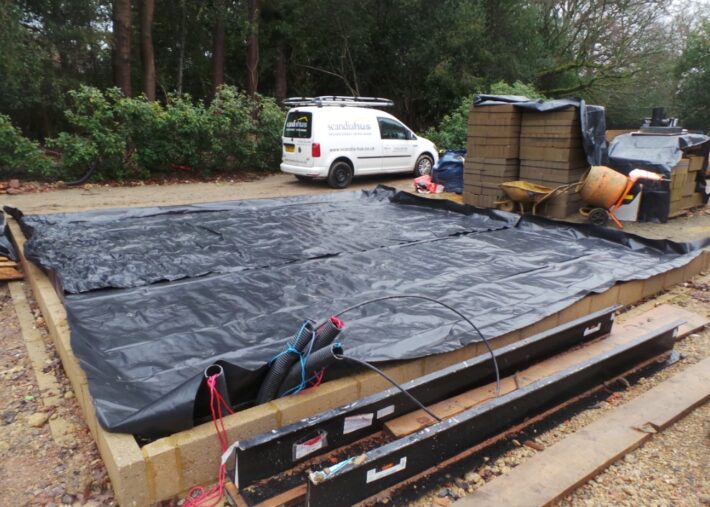 The reinforced concrete slab has been laid in anticipation of the blockwork to be built on top.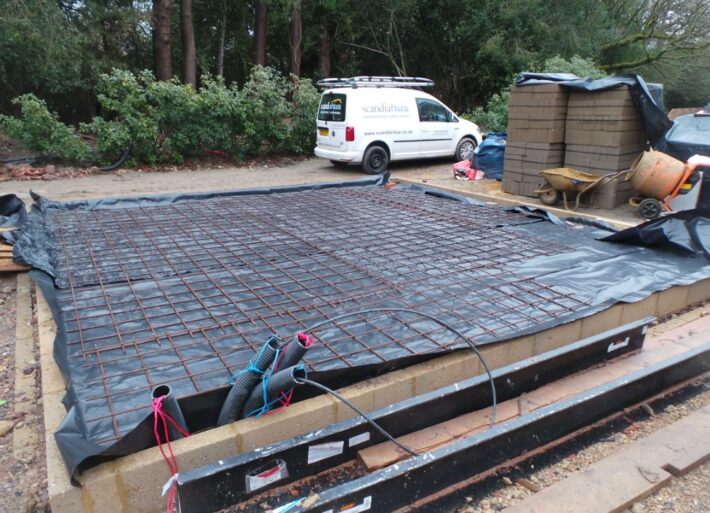 The detached double garage will ultimately be clad in the same brick as the house with matching roof tiles, giving a look of coordination.