For many people, the kitchen is the most important room in a home, it is the heart and central to family living. Therefore, it's fundamental that the design is thoroughly thought through and planned in advance, to ensure all aspects have been considered and all services are in the correct places. It's essential to take into account functionality as well as aesthetics as the area needs to be practical and durable. Assess your needs; think about how you use a kitchen, consider your priorities, and design the space with these specific requirements in mind.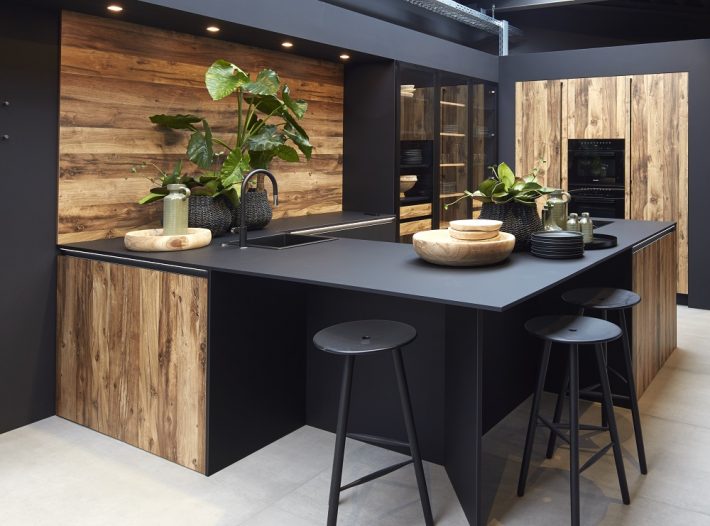 Style = What are your thoughts regarding the look of your new kitchen? Should it be contemporary or traditional? Minimalist or bold statement? Do you have a colour scheme in mind? Shape the layout – A well-organised kitchen configuration is crucial. It needs to be logical and make the most efficient use of the workspace available. There are six general layouts to choose from:
L-shaped – Cabinets and worktops run along two walls and meet at 90 degrees. These work well in an open-plan room.
U-shaped – Units cover three walls and are ideal for smaller kitchens.
G-shaped – Building upon the U-shape, an extra counter or peninsula is added which is typically used as a breakfast bar.
Single-wall – Only one wall of the kitchen is utilised, a good option for a smaller open-plan layout.
Galley – Worktops and cabinets are situated along two opposite walls.
Island – A popular contemporary choice, a useful island unit stands in the middle of the space and can be used for extra storage and work surface, as well as seating a breakfast bar.
Appliances = Use the money you have wisely, particular aspects are sensible to invest in, others you could save on. There's an enormous range of appliances purchasable and you could easily get carried away, but only spend on products you will genuinely use. Buy the best oven and hob you can, as these are the items you will use the most. Ovens: eye-level or built-in under counter? Free-standing or range cooker? Microwave or combi-oven? Hob: Gas, electric or induction? How many cooking zones would you like? Cooling: Fridge/Freezer: Built-in or free-standing? American or Pantry style? Other built-in appliances such as wine cooler, coffee maker, and steamer could also be incorporated.
Worktop = Worktops not only make a large impact on the look, but they are one of the most hardworking elements in the kitchen, so specify hard-wearing surfaces that will last. We recommend choosing from laminates, resin/quartz composites or granite.
Seating / Dining Area = Will you have a separate dining room or an open-plan space which includes a dining table? Would you like an additional area such as a breakfast bar or 'coffee and chat' space?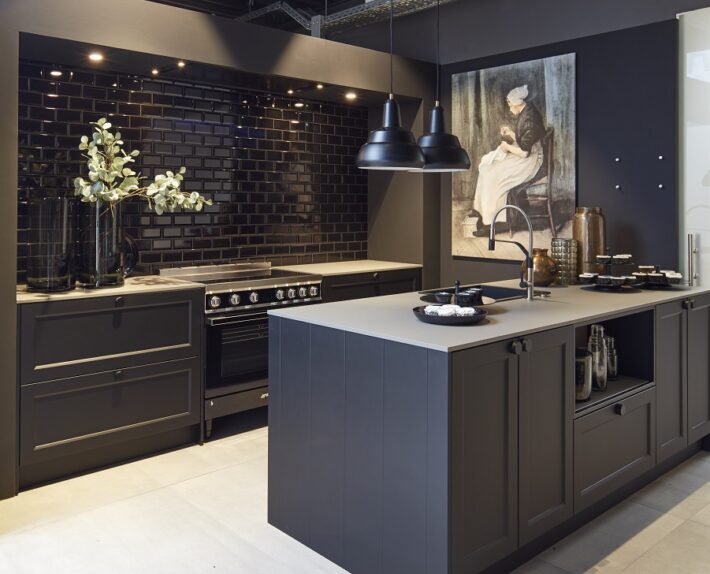 It is important to plan your plumbing, heating and electrics. Decisions regarding where appliances are going to go need to be made before the first fix stage of construction so that pipework and power points are exactly where they need to be. It is essential that the kitchen is well-lit, so consider a mixture of lighting options to ensure the space is illuminated. If your kitchen will accommodate a dishwasher and washing machine, locate them close to the sink, it keeps the plumbing simpler and therefore costs down. To heat the space, underfloor pipework is a popular choice as radiators take up wall space that could be better utilised by cabinets.
Scandia-Hus have a professional kitchen designer who will use their expertise and knowledge to help you achieve a bespoke kitchen that maximizes space, works efficiently and is tailored to your family's way of living. Talk to one of our team members to arrange an appointment.