The windows and doors of your new home are incredibly important; they impact the light, warmth, security, privacy and style of your space. With a variety of aspects to consider it's essential to understand more about the options available when deciding on which glazing products to purchase to ensure they are aesthetically, functionally and economically right for you.

Material: Longevity, durability and maintenance are key when selecting your windows and doors, as well as design and budget.
– Timber – natural and hardwearing with superior performance qualities, wooden windows are the most eco-friendly, energy-efficient product and with modern engineering techniques, are likely to last the longest. Opting for a timber window can also give your interiors a warm, organic feel. Wood that is stained or lacquered shows off the grain beautifully but can be difficult to repair if damaged. Solid colours are easier to repair should the worse happen and are available in an extensive range of shades.
– Alu-Clad – timber windows can be clad in aluminium on the exterior which brings all the benefits of wood but minimises the need for maintenance. A popular choice for many.
– Aluminium – windows made solely of aluminium can have slimmer profiles and are low maintenance, but they are not as thermally efficient or environmentally friendly.
– UPVC – plastic windows are budget-friendly and low maintenance, and they don't have to be plain white, a variety of colours and finishes are now available, but they won't last as long and are not as sustainable as timber alternatives.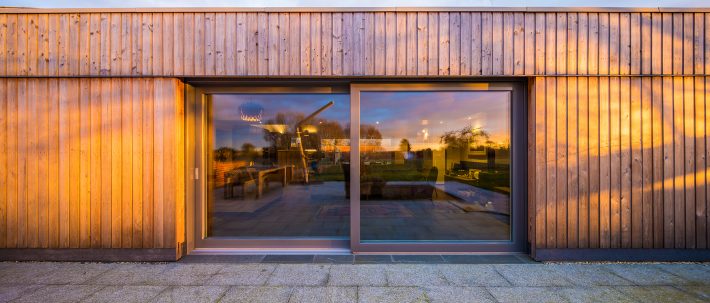 Energy Performance: u-values are significant measurements when constructing your home, they quantify how easily heat can transfer through a building element, evaluating its thermal efficiency. The lower the u-value, the better-insulated the product is. Less heat loss means lower energy bills and a more comfortable home. Building regulations state a target of 1.4 for windows and glazed doors in a new dwelling. A standard double-glazed window may not conform to this, whereas a triple-glazed unit can bring u-values to below 1, even lower if a timber/aluminium composite frame is used.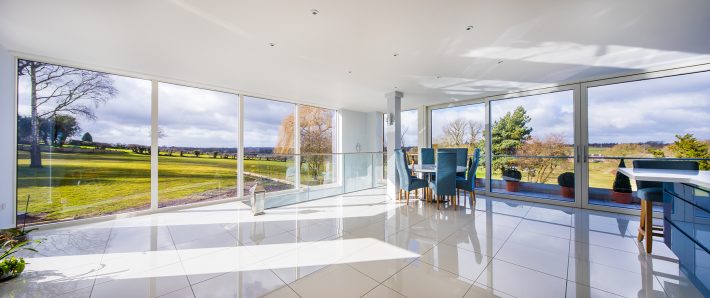 Glazing: Glass is the highest performing part of a window. The more you have the better the window will perform. If you add numerous opening sashes or mullions the overall u-value will suffer. This is why many architectural designers use large expanses of glass in their house plans.
– Solar Glass – if you do have a lot of glass on a project especially on the south-facing side, consider using solar control glass to limit any potential overheating caused by solar gain, as well as to reduce glare and UV light.
– Low Emissivity (low-E) Glass – this has a coating to help reflect thermal energy back into a room, reducing heat transfer.
– Laminated Glass – this type of safety glass improves security performance and can also help to reduce noise.
– Toughened Glass – building regulations dictate that certain products need to be toughened for safety. Toughened glass when broken will shatter into small cubes rather than large dangerous shards. Therefore, doors, or glazing directly next to doors, as well as windows near to the floor, will need to include toughened sealed units.
– Obscure Glass – ideal in bathrooms and W.C.s as well as for any room that requires privacy. Various patterns are available.
– Acoustic Glass – reduces noise transfer by utilising a unique film between two layers of glass that reflects and absorbs sound.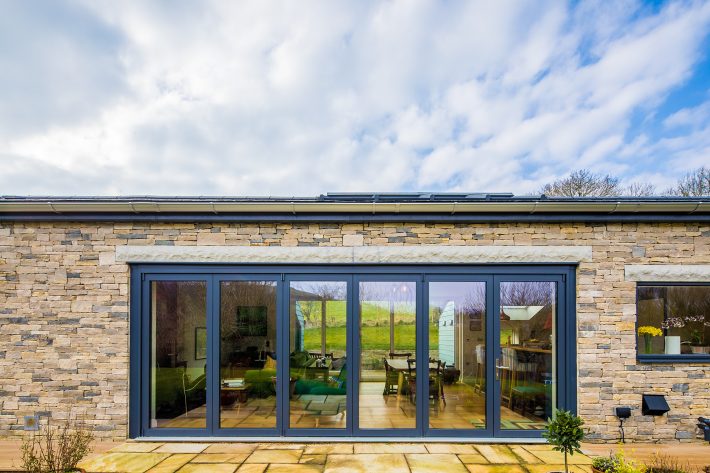 Regulations – there are numerous building regulations relating to windows and doors. These include energy performance and safety glass as previously mentioned but also –
– Ventilation – trickle vents are required if a mechanical heat recovery system isn't being installed in a new building.
– Fire Safety – in new builds, each habitable room must have a means of escape, either through a large enough window opening or a door, with rules governing size and height from the finished floor level.
– Accessibility – entrances must have a low threshold and a wide clear opening.
– Security – Part Q of building regulations relates to preventing unauthorised access to the property. Doors and windows need to be able to resist attack, and therefore must be sufficiently strong with suitable hardware.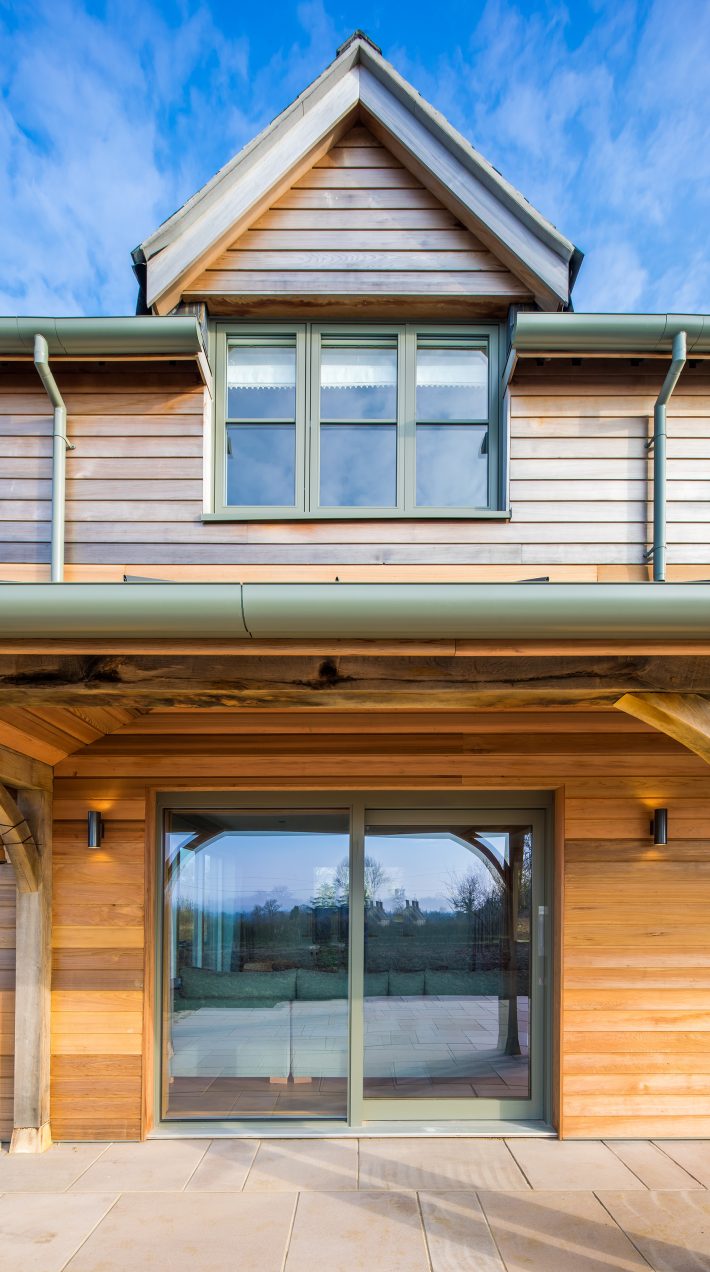 Light – consider the size and position of your glazing. Where does the sun rise and set? How will light enter the space and is it appropriate for the purpose of that room? Clerestory and gable shaped units are currently popular, providing an architectural feature as well as natural light.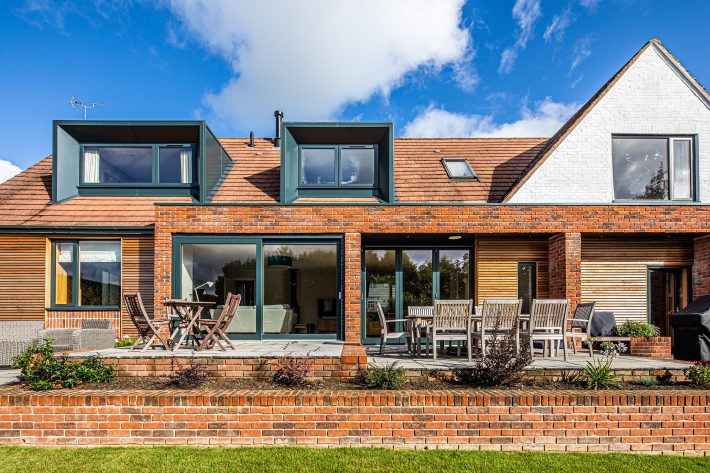 Openings – think about areas in terms of temperature and moisture when deciding on the quantity and opening of units. Is your build traditional or contemporary? This will affect what type of windows would be most appropriate. Vertical sliding sashes suit a home that is Georgian in style, whereas large fixed units and side or top opening casements will be fitting for a more modern home. Both sliding and folding doors are currently popular, allowing an indoor-outdoor feel to family areas, but which to choose? Sliding doors have less frame and more glass so you maximise light and get a better view but typically only 50% of the whole unit will open. Folding doors will uncover almost 100% of the opening but they have more frame and less glass so your view when closed isn't as good as sliding doors.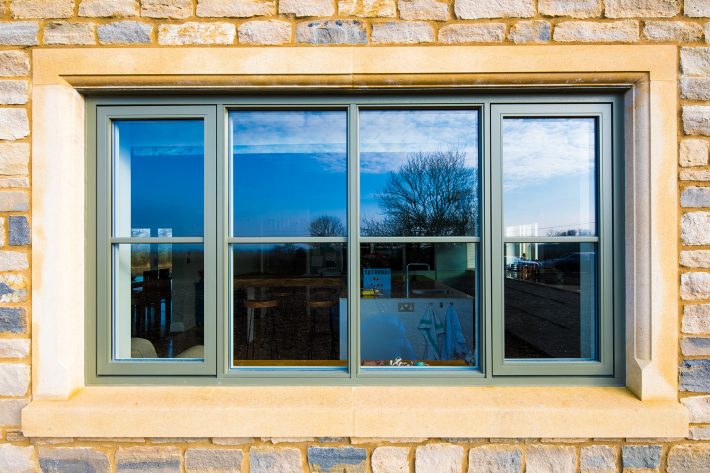 Style – the design and position of windows and doors make a drastic difference to the interior and exterior aesthetics of your new home. Select frames and glazing that reflect and complement the architecture of the property. If you are going for a more traditional look for your home consider using glazing bars, these mimic older windows by making a single pane look like multiple smaller panes, giving the house a very different look. Leaded glass, in rectangular or triangular patterns, can also give the home character, imitating a period property. There's a vast range of colours available in timber products, and handles can be produced in traditional or contemporary designs in a variety of finishes.