Set in the stunning grounds of a client's former home, two new Scandia-Hus properties are currently being constructed.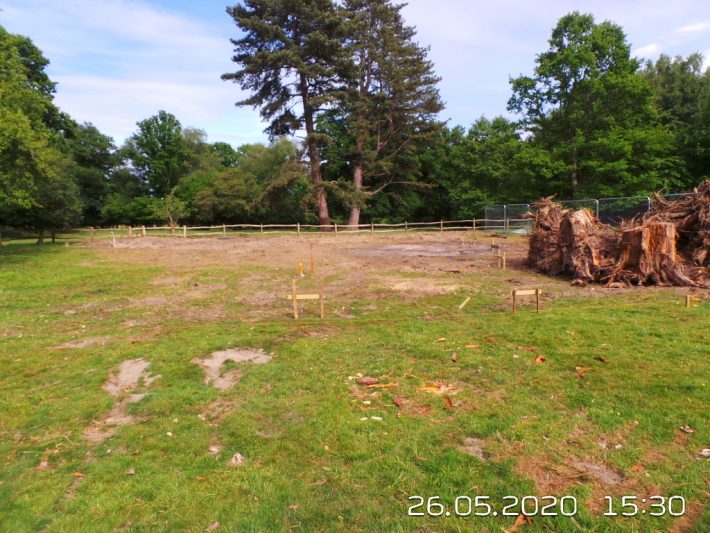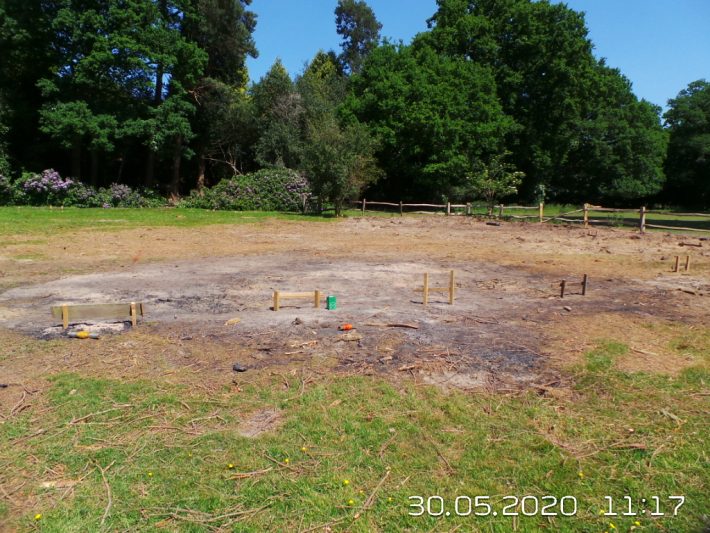 The first house will be completed in a Georgian style, with a symmetrical façade, brick cladding, vertical sliding sash windows and a classical columned porch.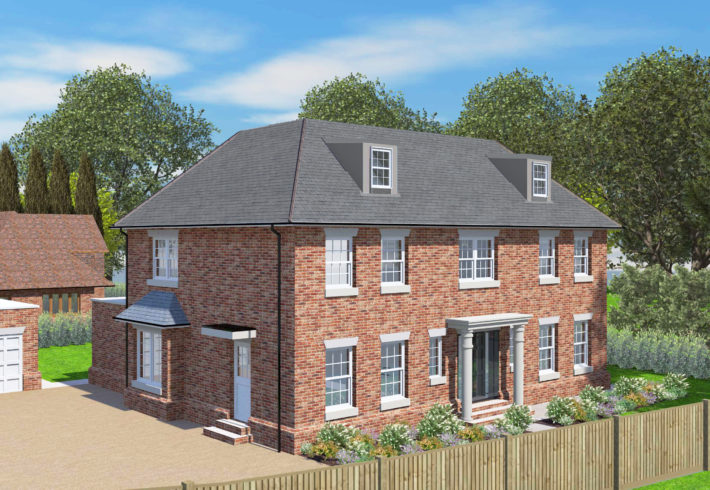 The second property will have an exterior typical of houses in Sussex, with clay tiles hung on the top half of the building and bricks below.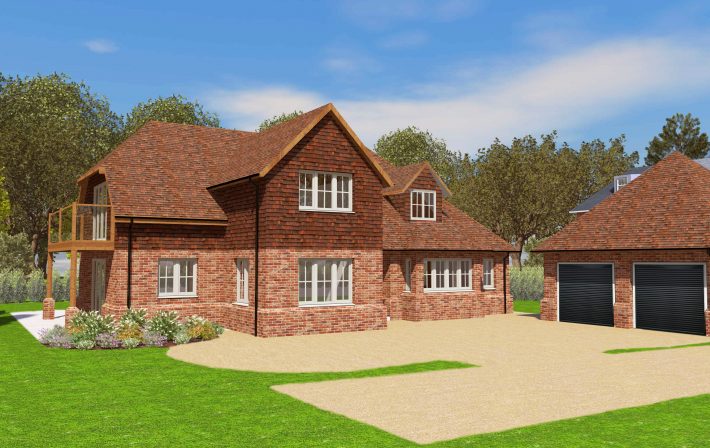 In the Surrey village of Felbridge, close to East Grinstead, these two builds have had their sites excavated and groundworks are underway.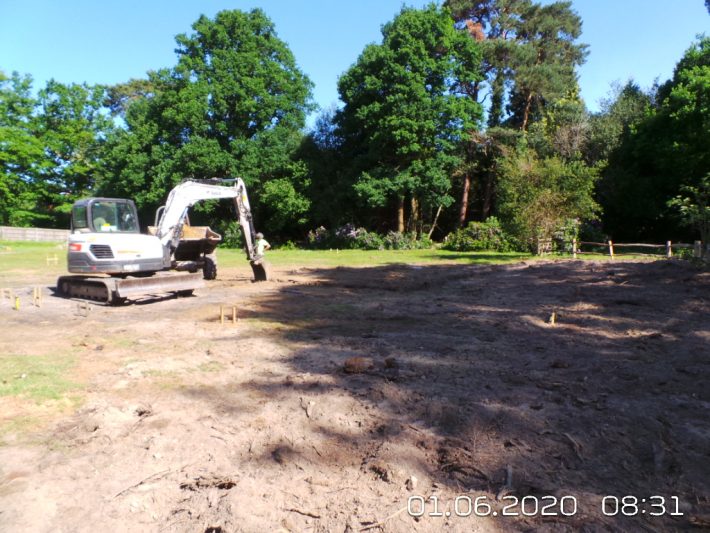 The trenches have been dug and the concrete foundations poured.