Since their thirties, Mr and Mrs Smith have dreamed about building their own home and it wasn't until they became mortgage free a couple of years ago that they were in a position where they could look at turning their dream into a reality. The journey began in earnest when they sold their property just over two years ago and took the decision to move in with Mrs Smith's father whilst they looked for the right plot of land.
Over a twelve-month period, Mr and Mrs Smith found several plots but unfortunately, they were outbid and they decided to set themselves a time limit for securing the plot of land before they would consider buying a new build instead. With just a week to go until the search was due to come to an end, the couple came across the plot in West Sussex on which their new home sits. The plot which Mr and Mrs Smith successfully purchased was formerly an unused section of their neighbour's garden and although overgrown they could see the size of the site was just right for their project.
In terms of design Mr and Mrs Smith knew that they wanted a contemporary style home which would include lots of glass to allow in plenty of light. In addition, the idea of modern living with a combined kitchen, dining and living area was very appealing to them. The chosen house design met with approval from the local authority however the project was set back by eight weeks as they had to wait for full planning permission due to a planning restriction on developments within a 7 mile radius of Ashdown Forest.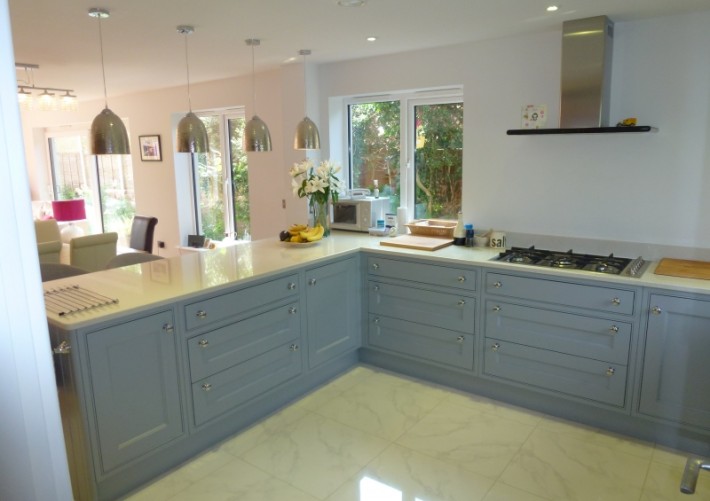 The groundworks for their home begun in November 2012, with the timber frame kit arriving onsite in the second week of April 2013. Mr and Mrs Smith gave themselves the target of being in their new home by the end of November 2013. The inside of the property was indeed nearly finished by the target date, with the couple deciding to postpone moving furniture out of storage and into their new home until mid-December of that year.
Mr Smith decided at the beginning to project manage the build himself, whilst continuing to make bespoke kitchens at his nearby workshop. Luckily Mr Smith says he was able to use contacts he knew in the trade as well as those that were recommended by his builder friend to help him. Although the tradesmen he used may not have been the cheapest Mr Smith knew that they would produce quality work and indeed they did.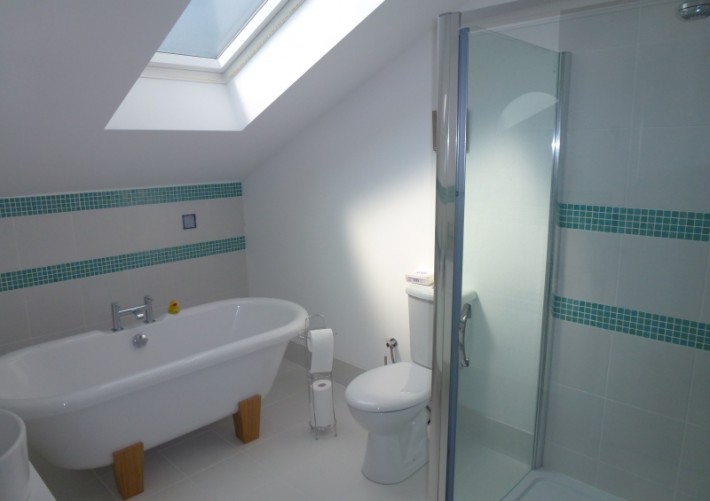 As Mr and Mrs Smith lived close to the Scandia-Hus office, it meant that they were fully aware of the company's products and good reputation. This combined with having a friend who already lived in a Scandia property led the couple to ask Scandia to help them with their build. Mr Smith said that he was impressed by the amount of support they received from Scandia throughout the project.
When asked what advice he would give to people who are considering building their own home, Mr Smith said that having a wide search area for the plot of land was vital as it would present more opportunities and therefore hopefully would be a quicker process. If you have to sell a property to fund the project, to try and live with someone to help the finances and finally he would advise using only recommended tradespeople and contacts.
After waiting for their dream to come true, Mr and Mrs Smith now have a home which they can enjoy for many years to come.
For more details on this contemporary home design, please click here.