Contemporary Living in Cheshire
Having lived in and loved the South Manchester area for many years, Graham and his wife were sure they wanted to stay local when contemplating their next move. Fortunately, a property became available adjacent to their family home and they were able to acquire the building and accompanying land.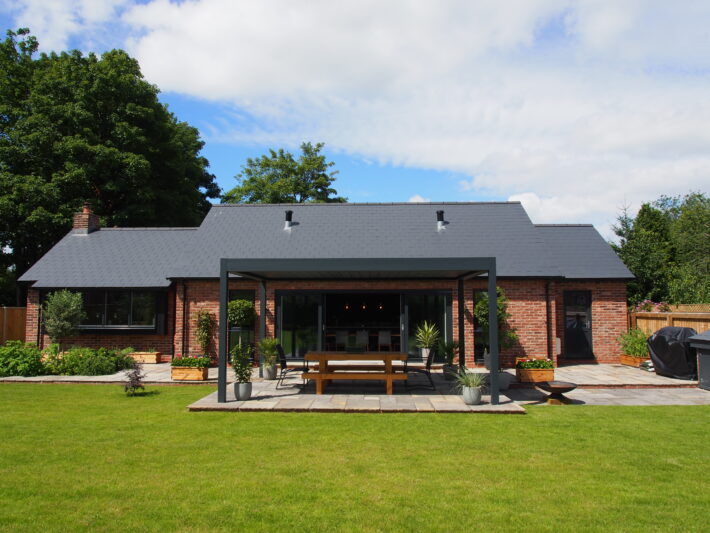 Their initial idea had been to demolish the existing poorly insulated 1960's bungalow and build a two-storey replacement dwelling as their new home, but the design was turned down by local planners due to what they perceived as the negative impact on the openness of the green belt. After an unsuccessful appeal, it was back to the drawing board for the pair.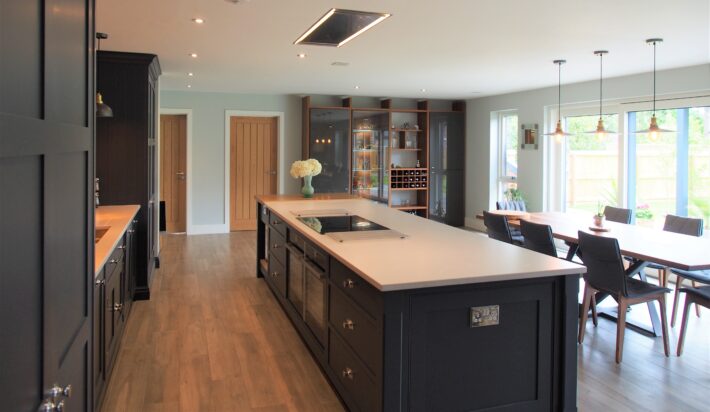 Working closely with Scandia-Hus, a Permitted Development application was submitted that included several extensions and a roof conversion of the bungalow. On receiving a certificate of lawful development for this proposal they were then able to apply for permission to demolish the property and construct the approved design as a replacement dwelling. Building a new house with modern materials and an environmentally-friendly specification meant the space would be warm, economical and low maintenance.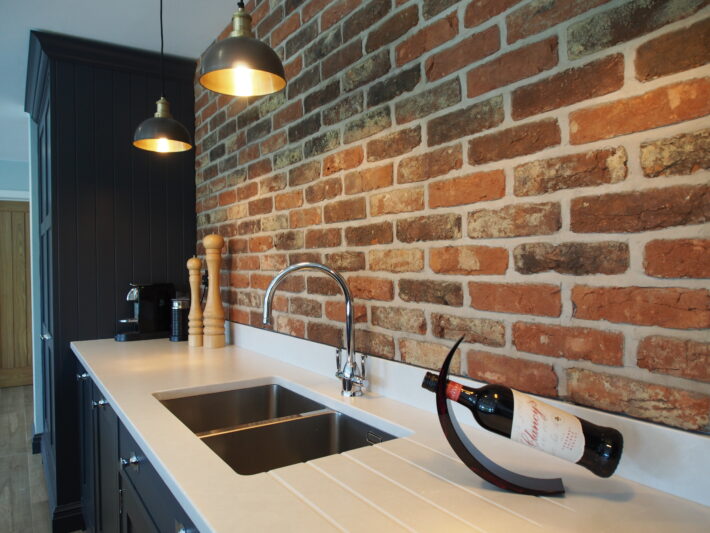 This new plan was approved and they were able to proceed; a main contractor was employed and building began. The laying of foundations was fairly straight forward, as the land had previously been built upon the soil's condition had already been proven and there were no unexpected discoveries. Constructing a replacement dwelling also had the benefit of utilities already in place, an advantage that saves a project much time and money.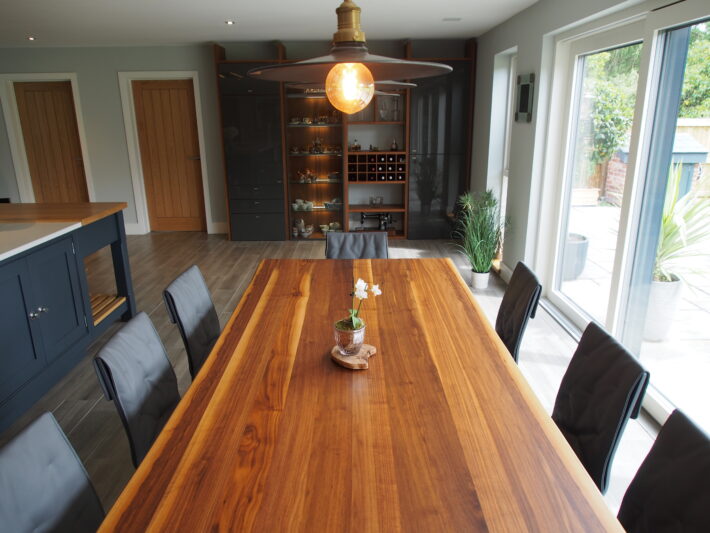 In just nine short months, the small outdated bungalow that stood on site had disappeared and a new contemporary substitute now resides. The resulting home is understated, stylish and modern with finishing touches that bring charm and warmth to the new space. The brick-faced exterior envelops the energy-efficient timber frame that houses four bedrooms, all with ensuite bathrooms, and an elegant open plan kitchen/dining area excellent for entertaining.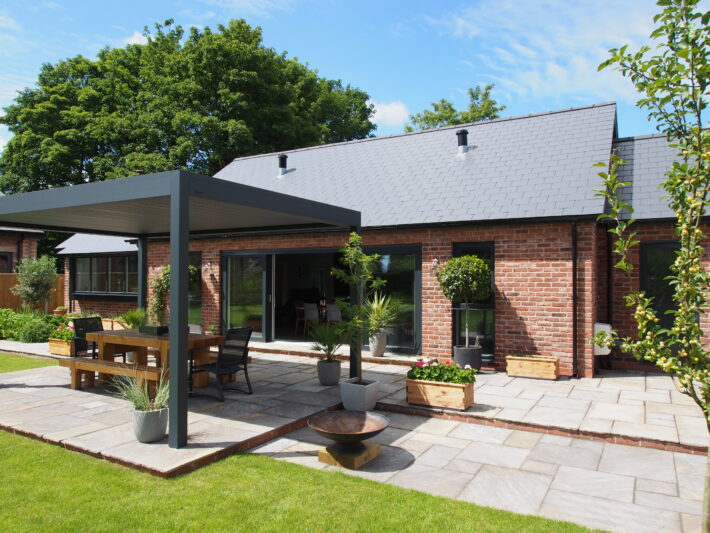 The brick wall in the kitchen brings colour and character, as do the grey shaker style cabinets. Pendant lights hover over the sleek white worktop, and the double oven island allows the chef to engage with guests as well as look out onto the garden, where an outside covered patio permits al fresco dining in any weather. There's also a hallway that is splendidly lit with a run of bespoke roof lanterns, a utility room, guest cloakroom and a large but cosy dual aspect lounge featuring a vaulted ceiling and cassette log burner. Two equally sized dormer bedrooms can be found on the first floor which has been externally clad in burnt larch.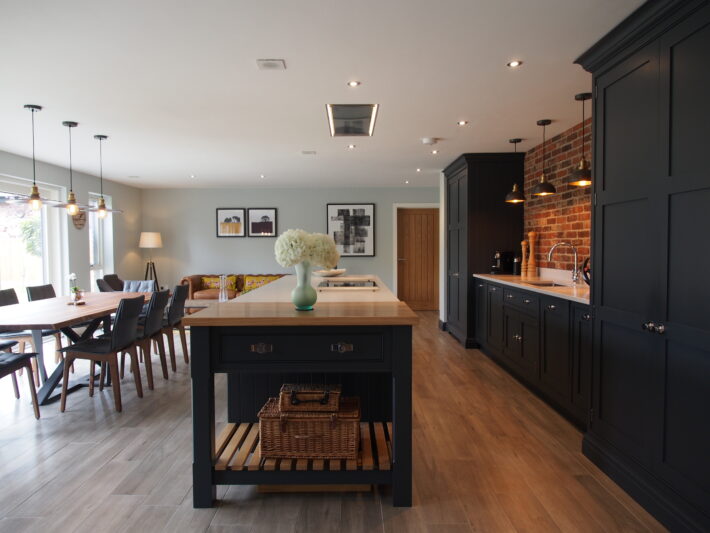 In Graham's opinion, the most difficult and undoubtedly the most time-consuming element of the whole process was obtaining planning permission. Graham gives this advice for anyone preparing to embark on a self-build; try to understand your chances of success before starting any design work in earnest, take a look at the National Planning Guidelines and your council's local interpretation of them. Be flexible with your requirements and don't get tied down with details in the early stages of concept development. Work with your architectural designer towards a successful planning conclusion, they have the expertise to obtain approval.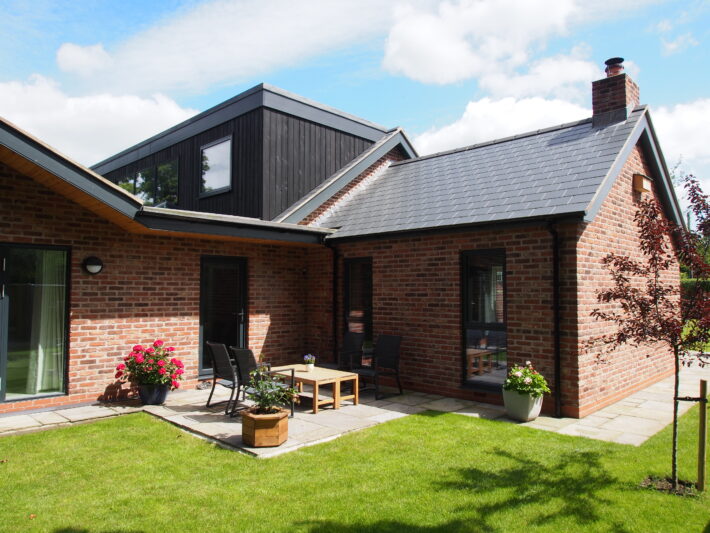 He also strongly recommends using a main contractor, if possible, as this has the benefit of a full team in place from the beginning, trades with a proven level of quality who have previously worked together. This, he says, gives you the best chance of achieving an on-time, on-budget completion, as well as a simplified journey with a single point of contact and responsibility, should any issues occur along the way.
Producing a home that you have been completely immersed in throughout the design and construction process feels extremely special and satisfying, say the couple. And although they are enjoying the fruits of their labour, for now, they would be happy to self-build again in the future if the opportunity arose.