With the structural frame erected, work progressed on the roof.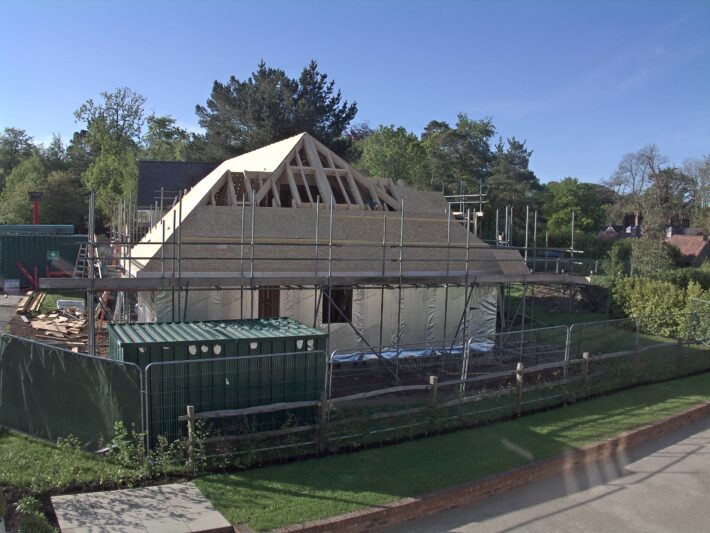 Sarking boards were fixed to the rafters giving the pitched roof additional strength. These were then covered with a breathable membrane, held in place by timber battens.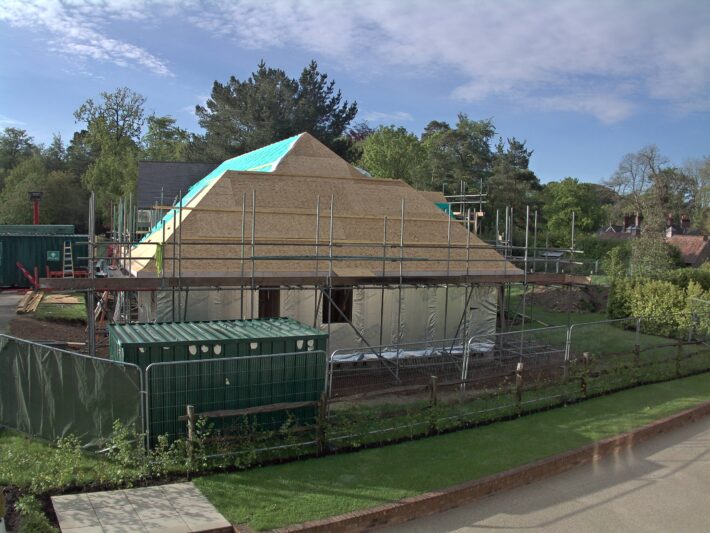 The membrane is water-resistant but vapour-permeable, preventing moisture from penetrating the building but still allowing ventilation of the structure. This reduces the possibility of damp occurring within the home.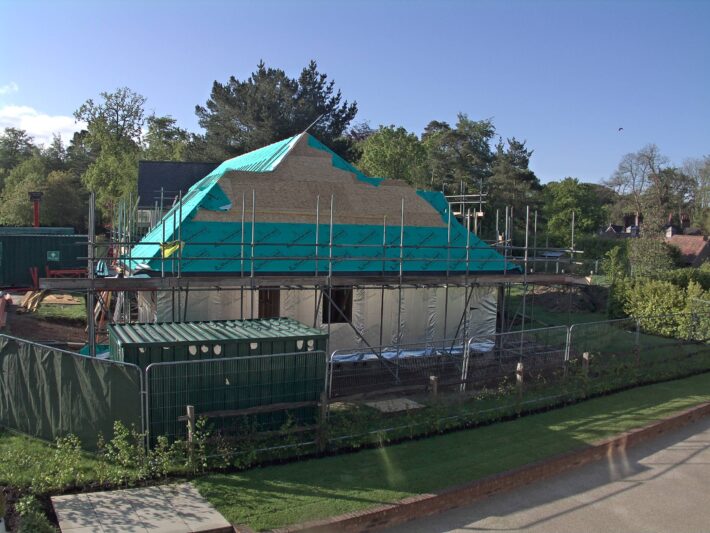 The roof windows were installed at this point. There are eight units providing light to the chalet bungalow's first floor, all supplied by VELUX.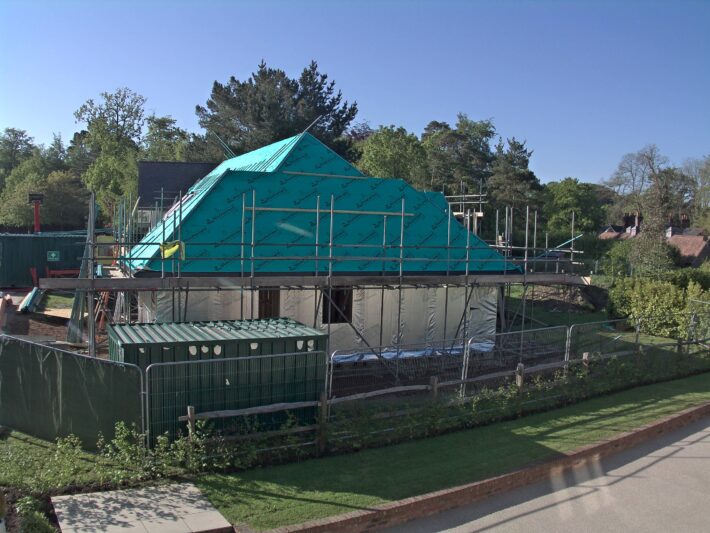 For the past 80 years, the VELUX Group has created better indoor environments by bringing daylight and fresh air into buildings. The distinctive name is a combination of 'VE', short for ventilation and 'LUX', Latin for light. The VELUX story began in 1941 with Danish founder Villum Kann Rasmussen's simple idea of transforming unused dark attics into bright liveable spaces filled with daylight and fresh air. For decades they have designed innovative roof windows, blinds and shutters that help create bright and welcoming spaces in which to live, work, learn and play. Plus, solutions for operating them, including sensor-driven, remote-controlled and smart-home systems.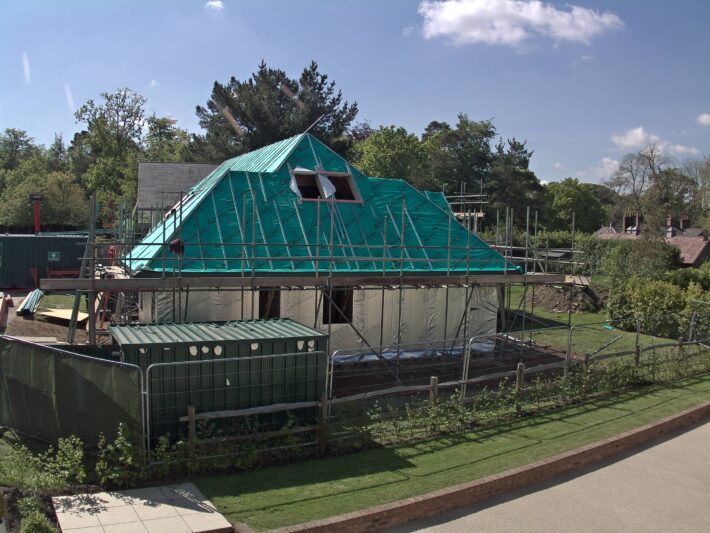 The VELUX Group is today one of the world's most renowned suppliers of building materials with a presence in 40 countries. VELUX products are designed to meet the highest quality standards and are thoroughly tested. All their roof windows are tested to withstand a year's worth of rainfall in just 15 minutes and are opened and closed 250,000 times – ensuring the products you purchase will last for decades. To ensure you have peace of mind, all VELUX roof windows come with a 10-year guarantee and their range of blinds, shutters and electrical products have a 3-year guarantee.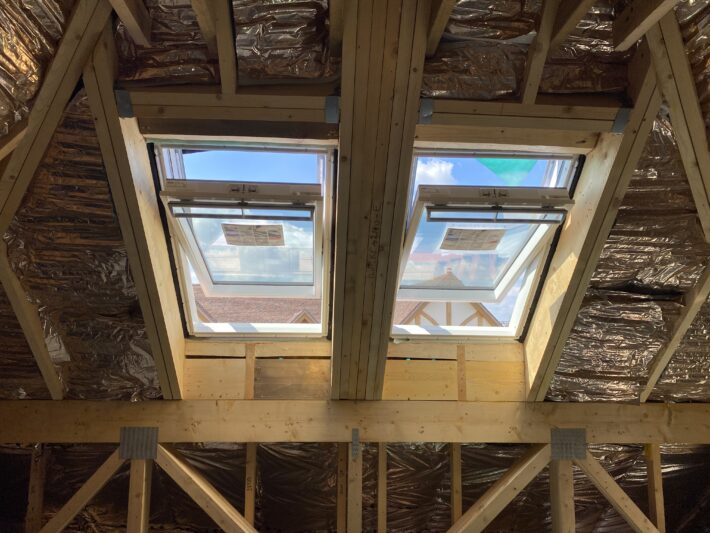 A selection of our VELUX windows will be centrally controlled through the ACTIVE smart home system. This will automatically open or close the windows depending on the weather conditions; letting in fresh air when needed or lowering the blinds on a sunny afternoon to keep inside a comfortable temperature. Bedroom three on the first floor will benefit from 'CABRIO' VELUX windows that transform into balconies. Operating as roof windows when required, with the top portions opening traditionally, this innovative product is a stylish and useful addition to our chalet bungalow giving extra headroom and bringing the outside into the interior space.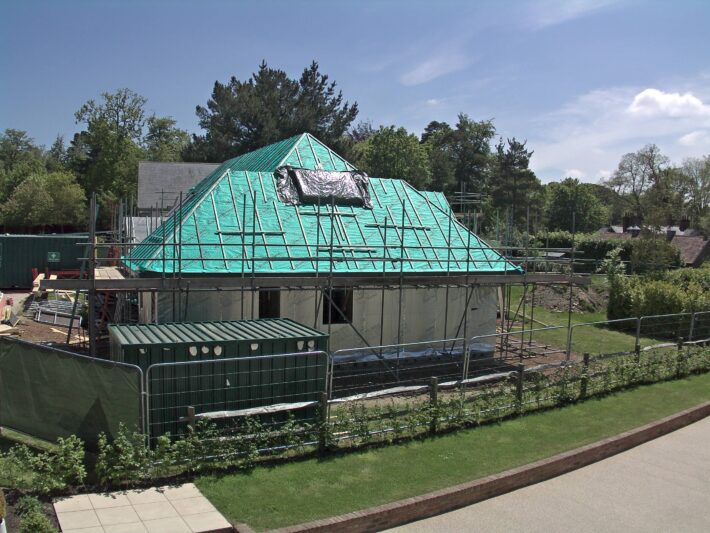 To learn more about the range of VELUX products available, please click here.