Timber battens were fixed horizontally to the roof in preparation for tiling.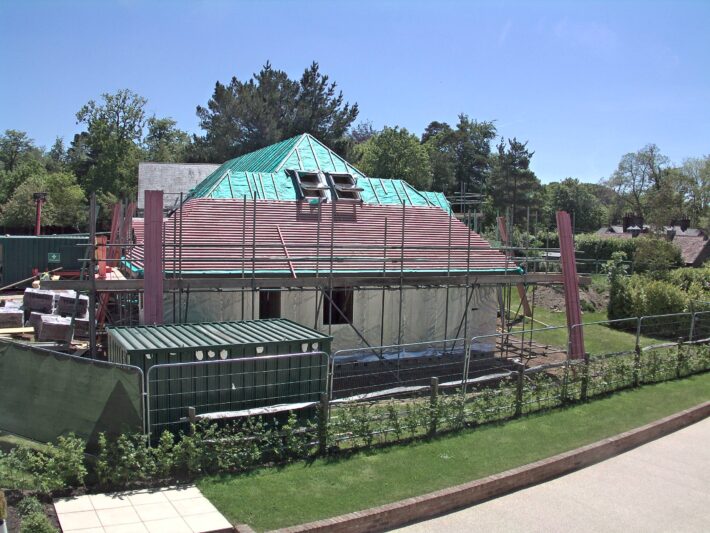 Positioning these battens correctly is crucial as it enables even spacing between tiles, critical when it comes to the look and longevity of the roof.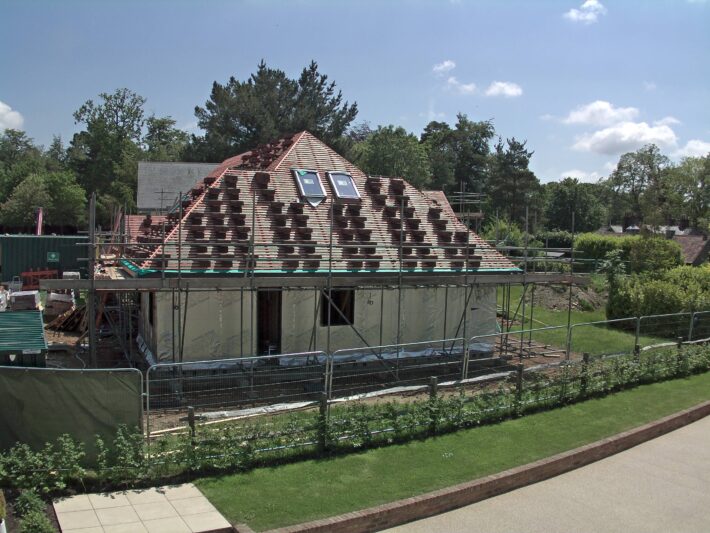 Spacing between the roof battens is known as the 'gauge' and will depend on the roof pitch along with the dimensions of the tiles being used.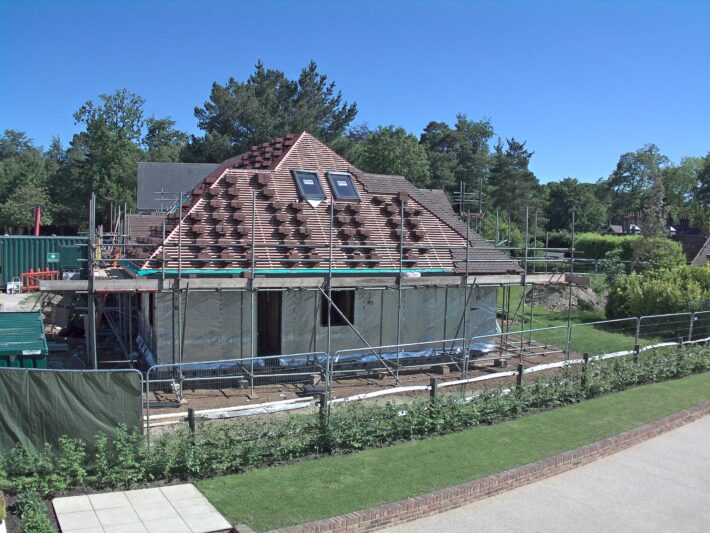 Clay tiles from Terreal were chosen to cover the roof of our chalet bungalow.
The warm colours of these tiles, which can range from red and orange tones to brown shades, add character to the exterior of a building.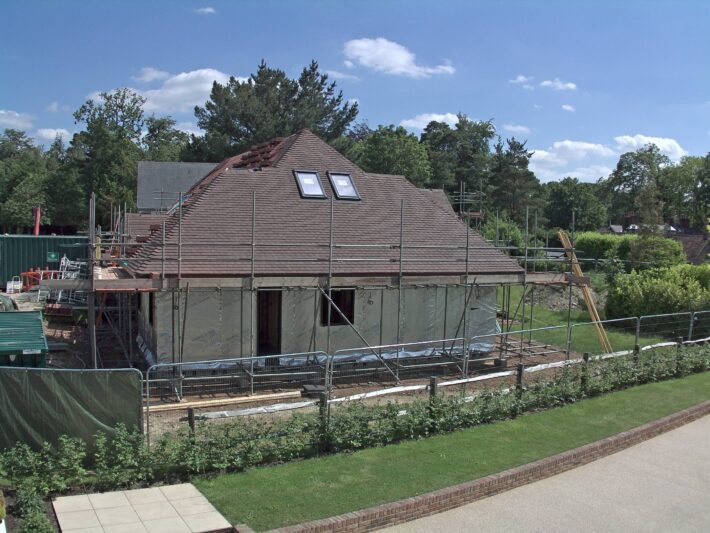 Clay tiles are considered to be one of the most durable roofing materials, lasting on average between 60 and 100 years, depending on conditions.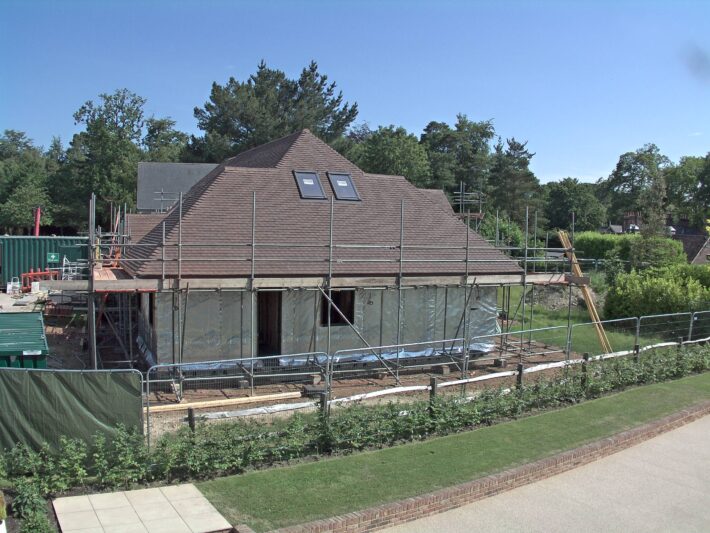 Clay roof tiles have been used for centuries and remain a popular choice for clients wanting to create a traditional aesthetic appeal.