Impressed by the speed, ease, cleanliness and thermal efficiency of Actis Hybrid insulation products on our last two show homes, it was an easy decision to use them on our current project.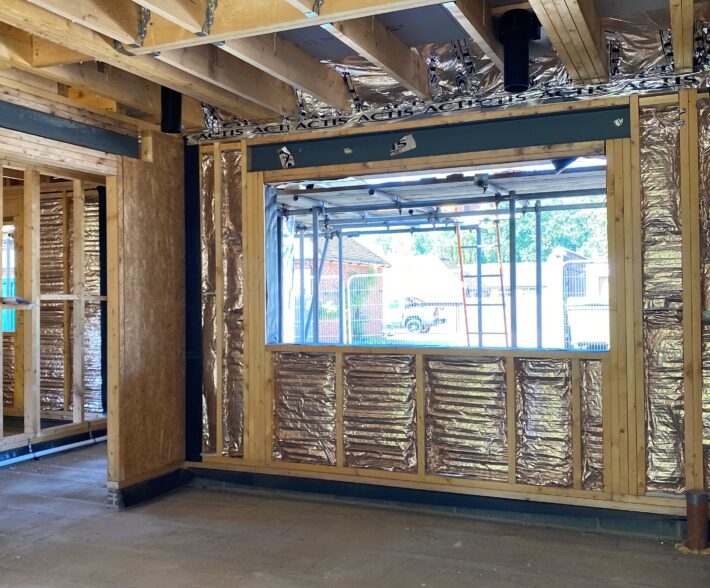 And we expect the completed chalet bungalow to offer the same excellent U-values – 0.14 in the roof and 0.16 in the walls. As Actis Hybrid products are flexible and can bend around corners and squeeze into gaps they ensure an airtight envelope, eliminating thermal bridging (which is where heat escapes from a building). This means lower energy bills in the winter and a cooler internal temperature in the summer, something which isn't achieved by all methods of insulation.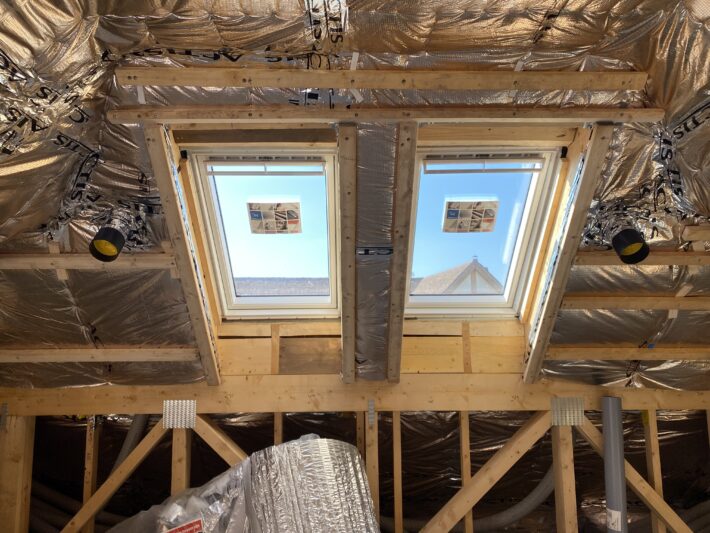 Our contractors installed 155mm Hybris and insulating vapour control layer HControl Hybrid in the pitched roof and 105mm Hybris and HControl Hybrid in the walls. Hybris is a unique honeycomb reflective insulation product, which can be used as a replacement to traditional insulation between timbers. Its structure has been designed with a network of closed cells acting as sound traps providing high acoustic comfort. HControl Hybrid is a thin multifoil insulation product with a built-in vapour control function to be used on the warm side of an insulation material, providing dual properties within a single product.
Hybrid panels are easy to cut to exactly the right size so they simply slot into the stud wall, minimising wastage. We found on our first two show homes that installation time was 30% quicker than using traditional methods – freeing up time for the contractors to work on other elements of the build.
The Hybrid range doesn't produce irritant or messy dust, leaving the site clean and eliminating the need for installers to wear any respiratory protection.



Visitors will be able to experience how effective Actis insulation is when the show home is completed later this year.