With the substructure finished and scaffolding in place, it was time for the timber frame.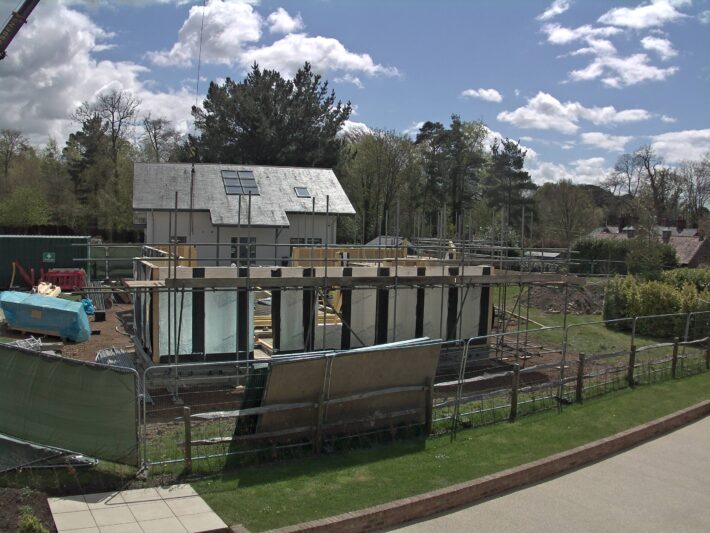 The pre-fabricated panels were delivered to site from the UK factory. The 'open panels' consist of timber studwork and OSB, once insulation and plasterboard have been fixed to the interior they will become 'closed'.
The superstructure stage of the build involves erecting the timber frame shell, starting with the ground floor wall panels. These are secured to the sole plate on the concrete block upstand.
Following this, joists for the first floor are fitted and any supporting beams installed. This particular build is a chalet bungalow so first-floor timber frame panels were not required.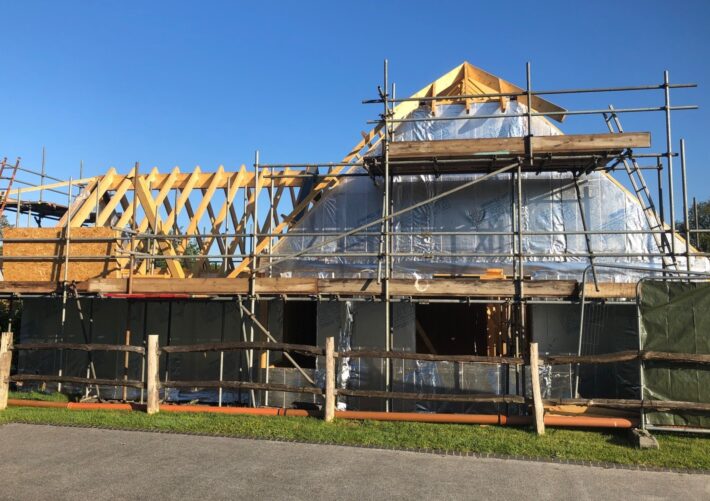 Constructing the roof was next, with the preassembled timber trusses and purlins being lifted into place.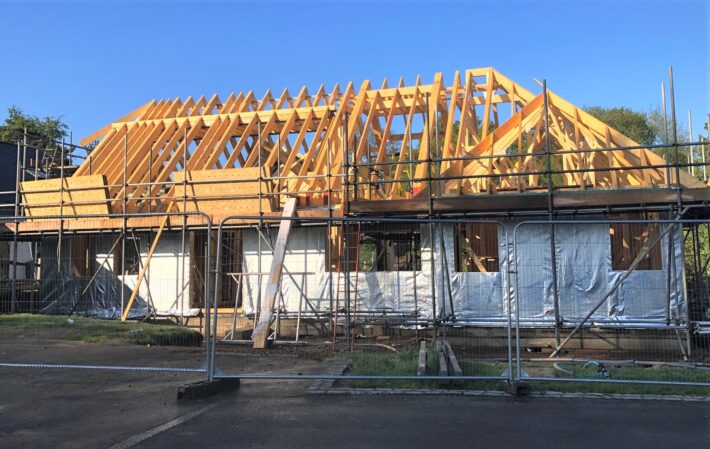 The speed with which a timber frame materialises often astonishes self-builders. The swift progress allows the structure of the home to appear within days, which is just one of the many benefits of building a timber frame home.