Beam and block flooring is popular in construction as it is quick, economical and simple to install. This type of oversite is commonly used in Scandia-Hus properties, including in the build of our new chalet bungalow show home.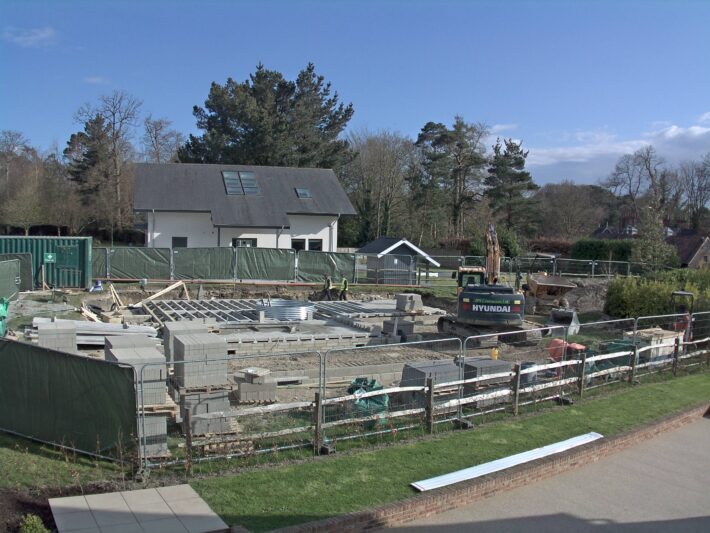 The beams were manufactured off-site based on a plan designed to reflect the loading capacities required. The precast concrete beam components, supplied to Scandia by Supreme Concrete who provide a range of building and landscaping products, were perpendicularly placed on top of the supporting blockwork walls rising from the foundations.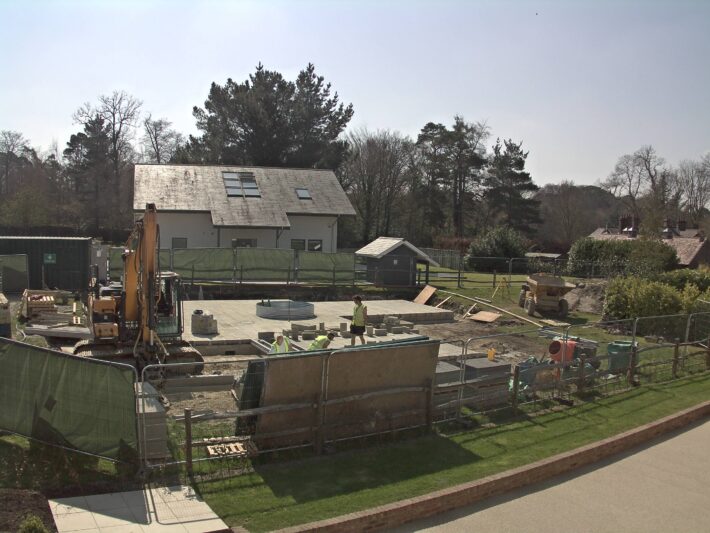 The bespoke beam lengths were cut according to the construction drawings. The space between the beams was then filled with blocks to create a complete building footprint. To ensure there were no gaps, the floor was then brushed over with slurry.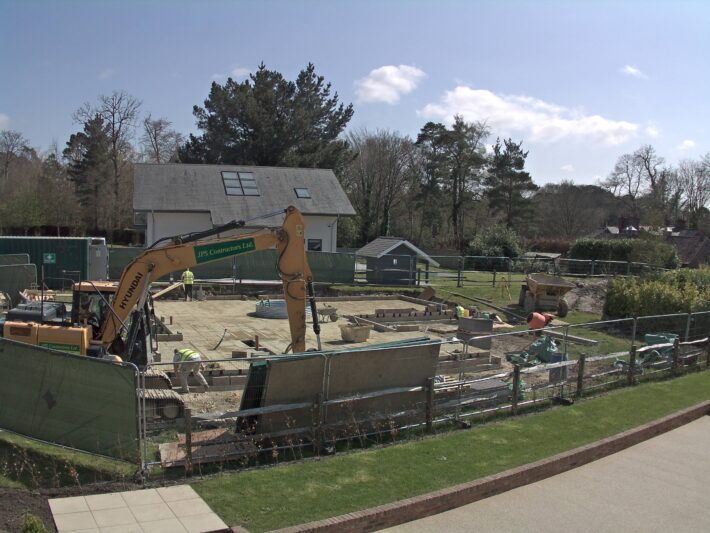 This system is time and therefore cost-efficient as the flooring is straightforward to lay without the need for compacting hardcore or waiting for concrete to dry. Another benefit is that it can be installed in all weathers, which can reduce delays on-site compared to alternative methods, such as a concrete slab which can only be laid in dry conditions. A slab also requires more time as the concrete needs to fully set before trades can continue.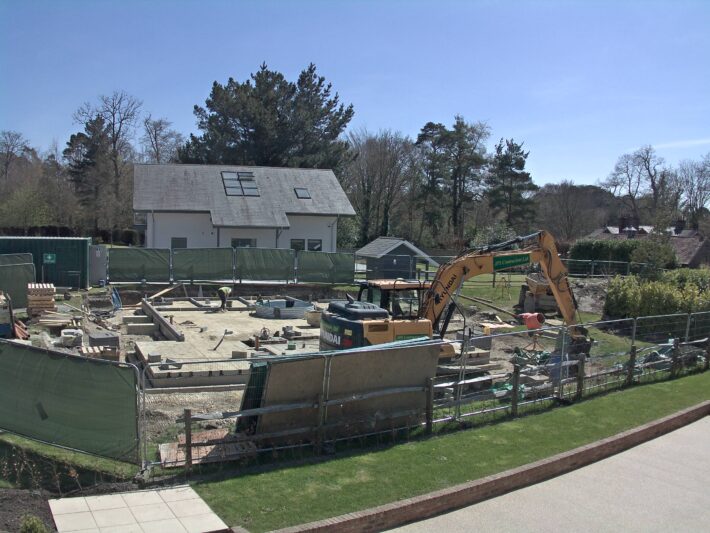 The block upstand, to which the timber frame sole plate will be attached, was laid for all internal and external walls. The sole plate is the interface between the substructure and the timber frame, it is a vital element of the structure.