The next stage of the build involved laying blocks on top of the concrete trench foundations that were completed for all the exterior and load-bearing interior walls.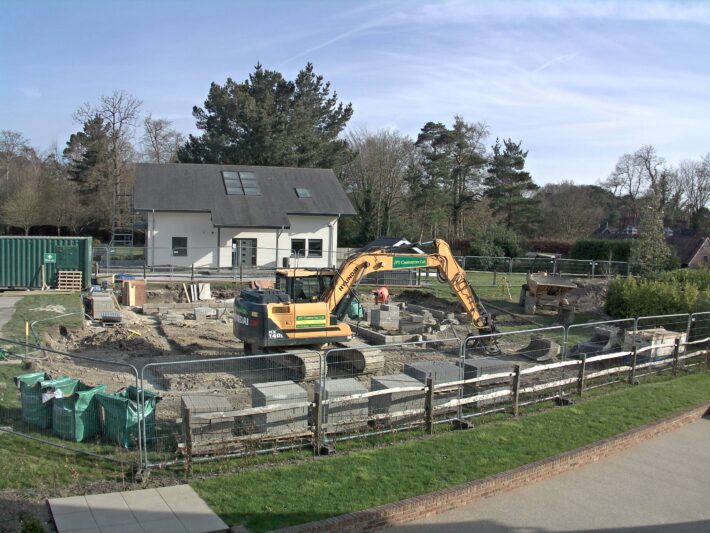 The blockwork will provide support to the beam and block flooring oversite.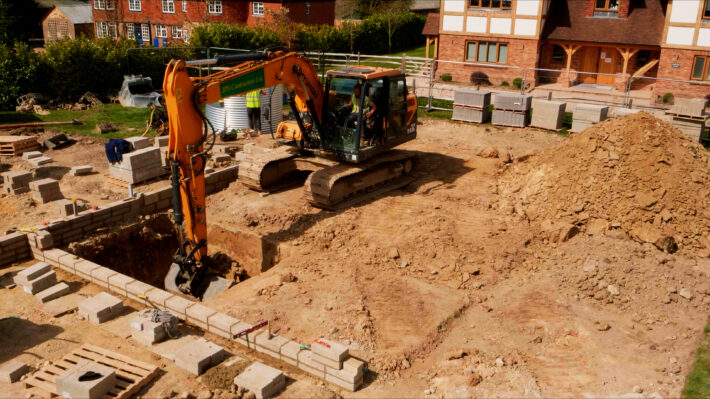 The team also excavated earth for the wine cellar that will be installed.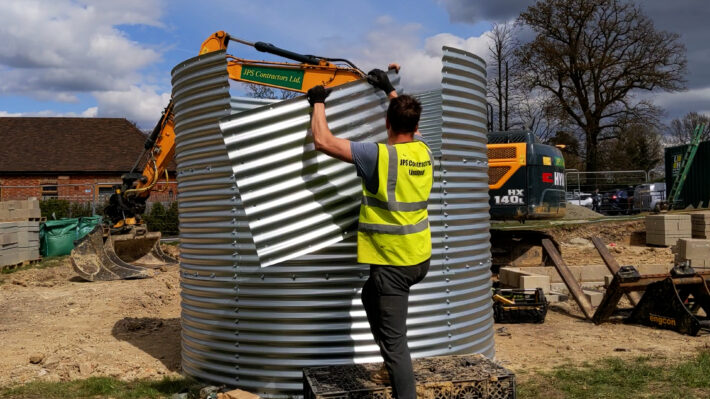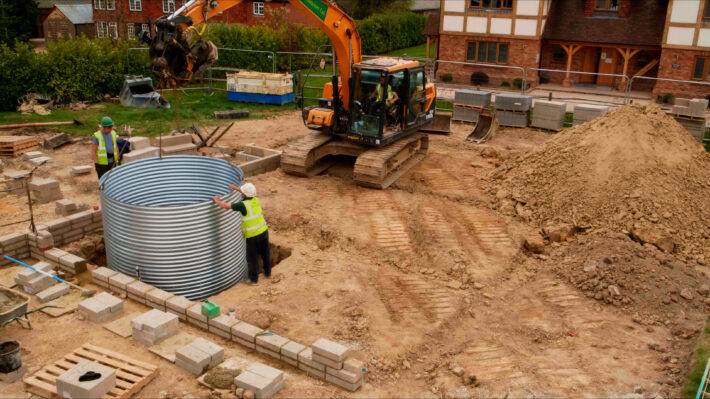 The ingenious design by specialist wine storage experts Spiral Cellars will be a unique feature of the new show home.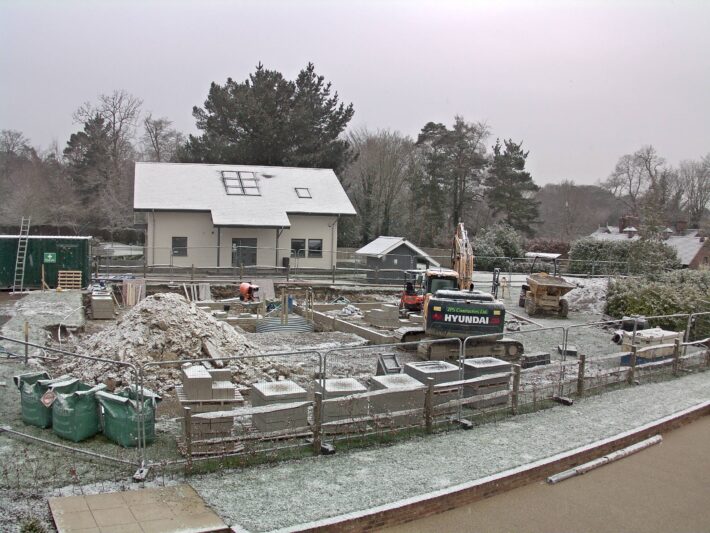 The cellar will be neatly concealed within the floor and a staircase will descend underground where the perfect conditions will have been created for optimum wine preservation. It is an impressive and space-saving concept that adds elegance and impact to a room.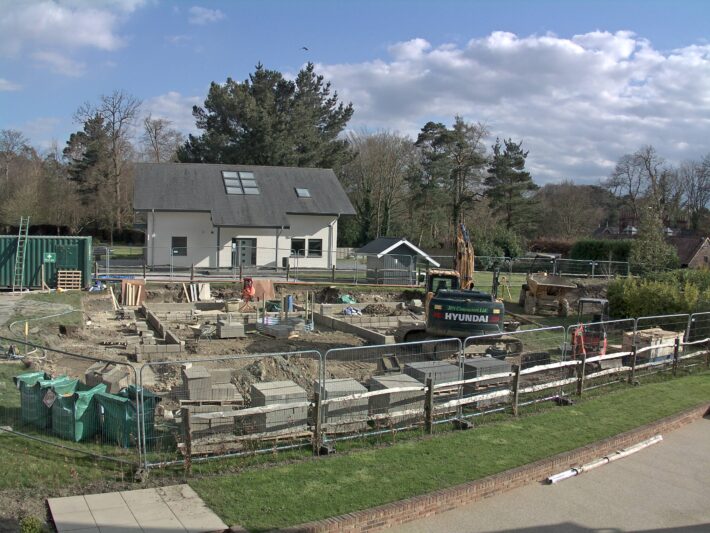 The cellar will be located in the open-plan kitchen/diner and will demonstrate the benefits of this type of underground storage.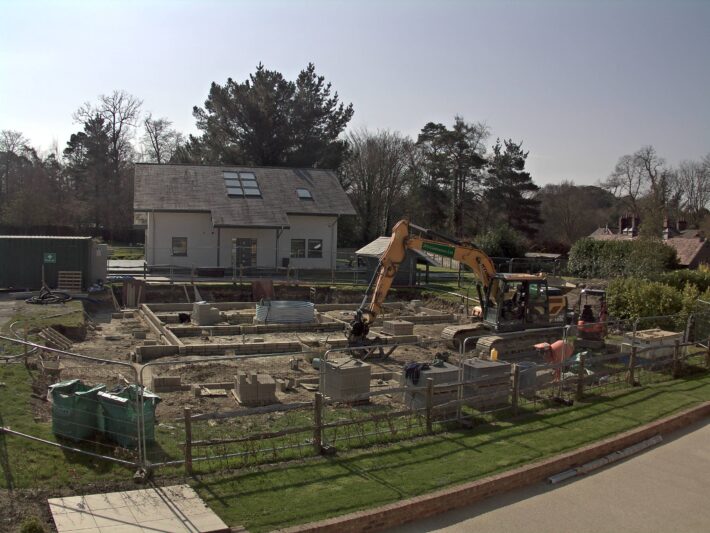 Once the hole for the cellar was dug, steel shuttering was used to create the cellar shape and concrete was poured into the surrounding space.