Hardcore was compacted around the building ready for the scaffolding to be constructed. This will also be utilised as a sub-base for paths and patios when landscaping is completed later in the programme.
The timber sole plate was laid upon the block upstand in anticipation of the frame erection. The sole plate is the main supporting beam for all walls of the building, the base of the timber frame, and therefore it's essential it is correctly installed. It needs to be level, fixed to the substructure 150mm from external ground level and treated with a preservative to ensure the durability and resilience of the new building.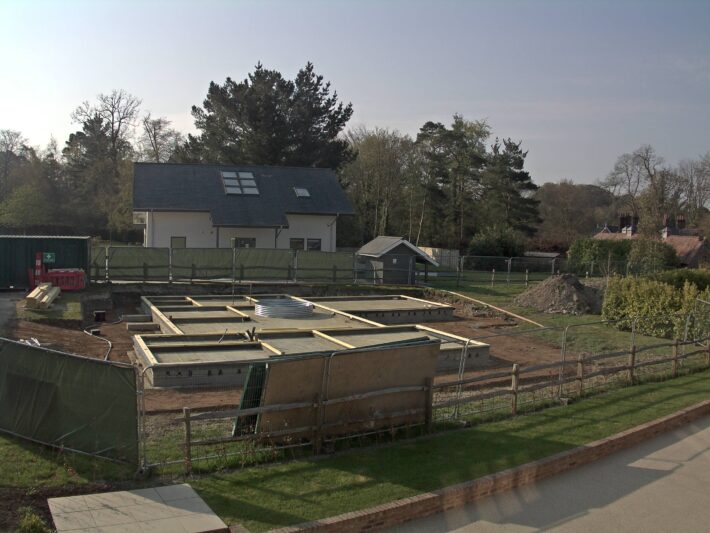 It's vital that a safe working platform is properly in place on the site prior to the arrival of the timber frame kit. Scaffolding has to comply with Health and Safety Regulations and a certificate of compliance is required stating that the equipment is ready for use. Scaffolding was erected around the perimeter of the footings, although space was left for access at ground level for ease of transporting panels onto the beam and block floor.