As second fix began on the inside of our chalet bungalow, works continued outside with the roofline and rainwater goods being fitted to the externals of the building.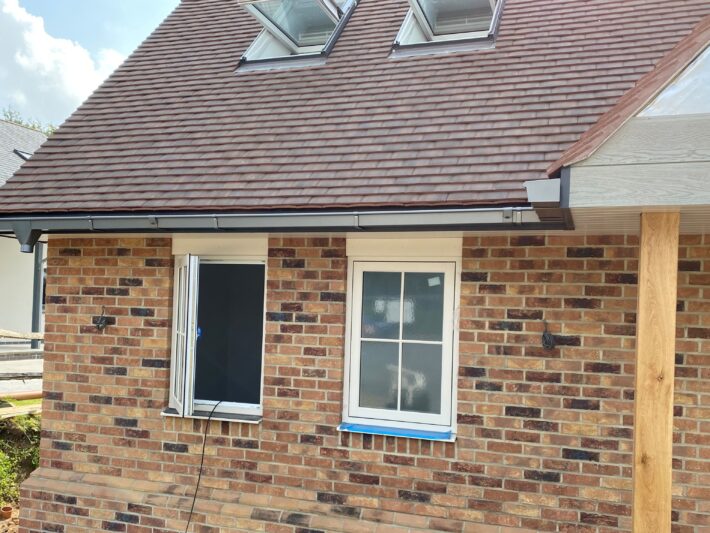 Roofline products help to protect the structure from weather; they are fitted to the outer edges of the roof as a barrier to ensure the property is not damaged by rain. They include the soffits and fascias; the former is the horizontal board that hides the underside of the roof, the latter is the vertical board that guttering is usually fixed to.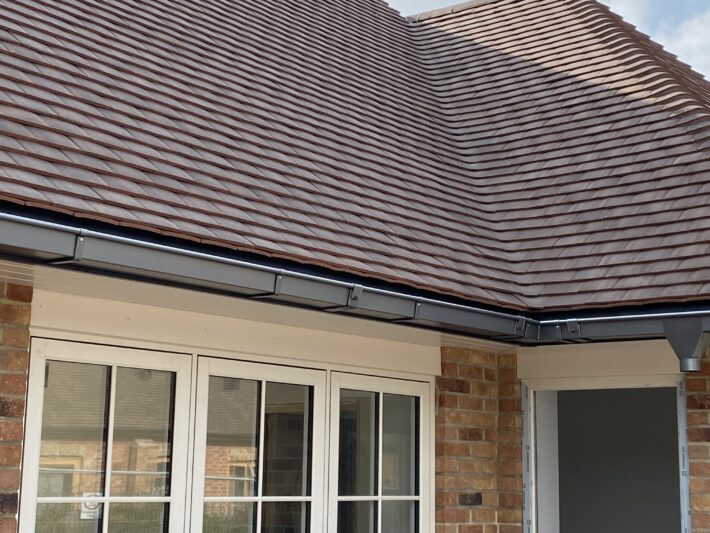 The look of these products has an important impact on the overall aesthetic of the home. We selected soffits in a clotted cream colour to match the windows and dark grey fascias to blend with the metallic anthracite finish of our guttering. The low maintenance soffits and fascias were supplied by Edge Building Products.
Our rainwater goods, the term used for guttering and downpipes, were supplied by Lindab. We chose to use a steel guttering system from their Rainline range. Steel is a strong and durable material, making it ideal for roof drainage systems. Its hardwearing characteristics ensure long term performance, but it's lighter than cast iron, inexpensive compared to aluminium and offers better quality than uPVC which can be affected by thermal movement.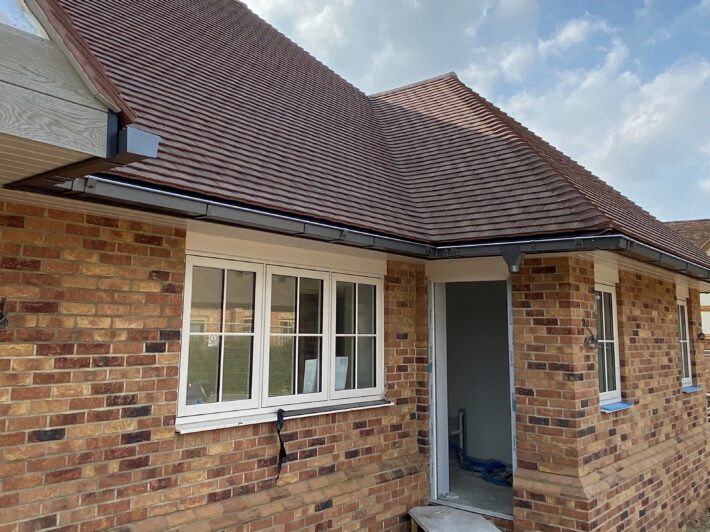 The sustainability of the Rainline range also attracted us; in a life cycle study on the environmental impact of rainwater products in various materials, it was shown that Lindab's steel has the lowest carbon footprint of any of its competitors. With up to 30% manufactured from recycled material, long-life durability and steel that is recyclable at the end of its usability, this steel system is certainly suitable for a Scandia-Hus home.