With the first fix phase finished, the interior walls and ceilings of our chalet bungalow were fitted with plasterboard.
The planned purpose of a room determines the type of plasterboard required in the space. In areas where the air will become humid, such as bathrooms and kitchens, a moisture-resistant board containing water-repellent additives are necessary.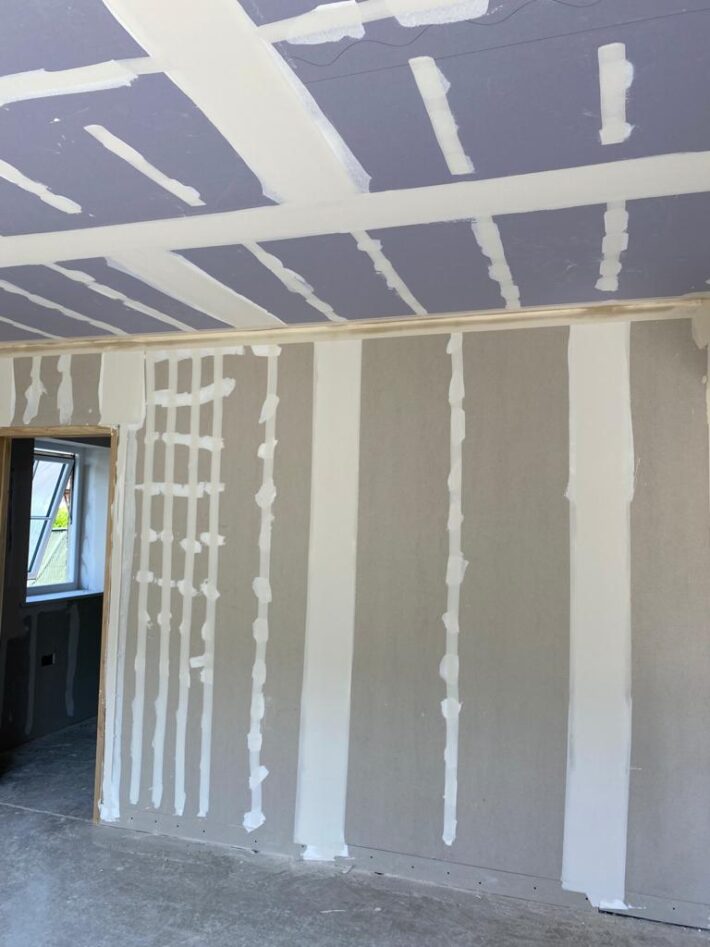 The Siniat Gtec plasterboards were fixed to structural timber battens and then seams between the sheets were taped and jointed.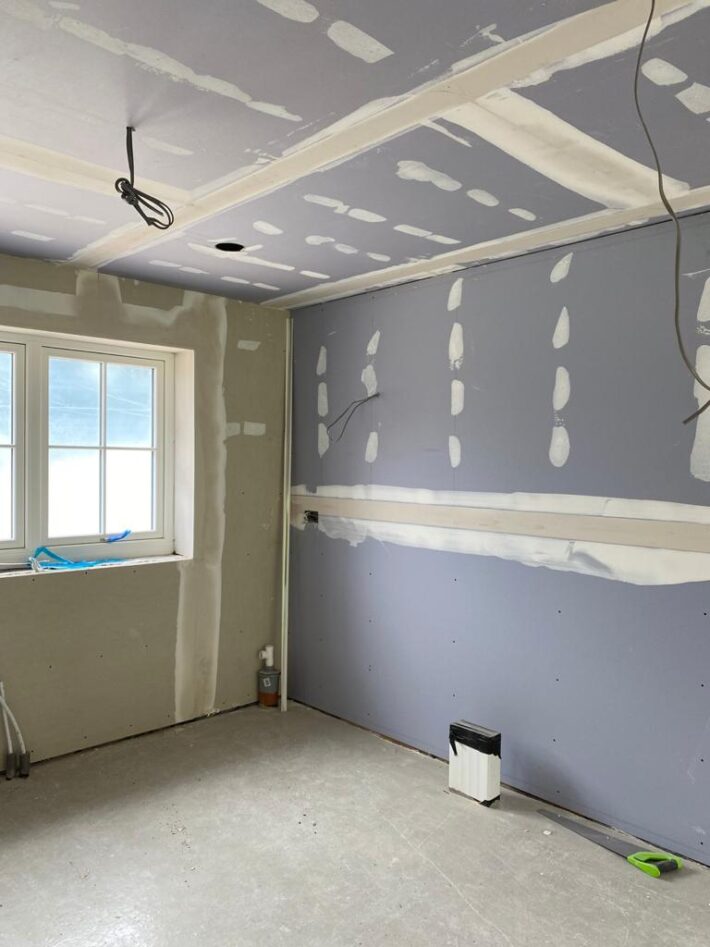 Taping and jointing is a popular technique used to cover and strengthen the gaps between plasterboard sheets. This method is an alternative to wet plastering where a thin layer of plaster coats the surface. Taping and jointing is a quicker option as it avoids the need for drying times, this results in labour cost savings and a faster overall project programme. The finish is crack-free which is not always the case with skim coating, removing the possibility of having to return to resolve plaster issues.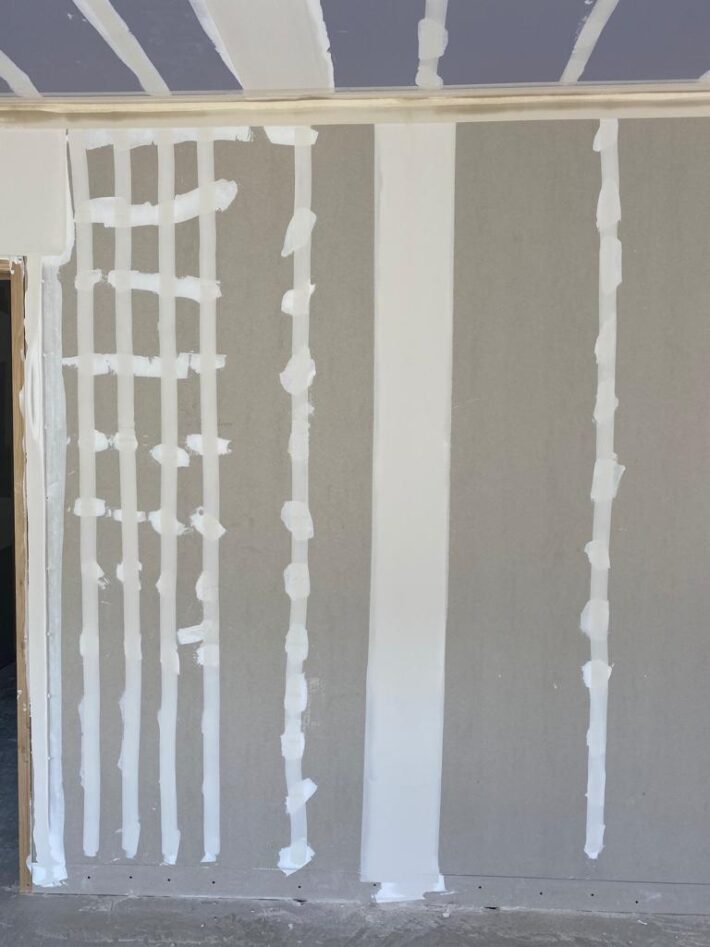 Once the boards were taped and jointed they were mist coated in preparation for decoration. A mist coat consists of watered-down emulsion which is applied to plasterboard in order to seal the surface ready for painting.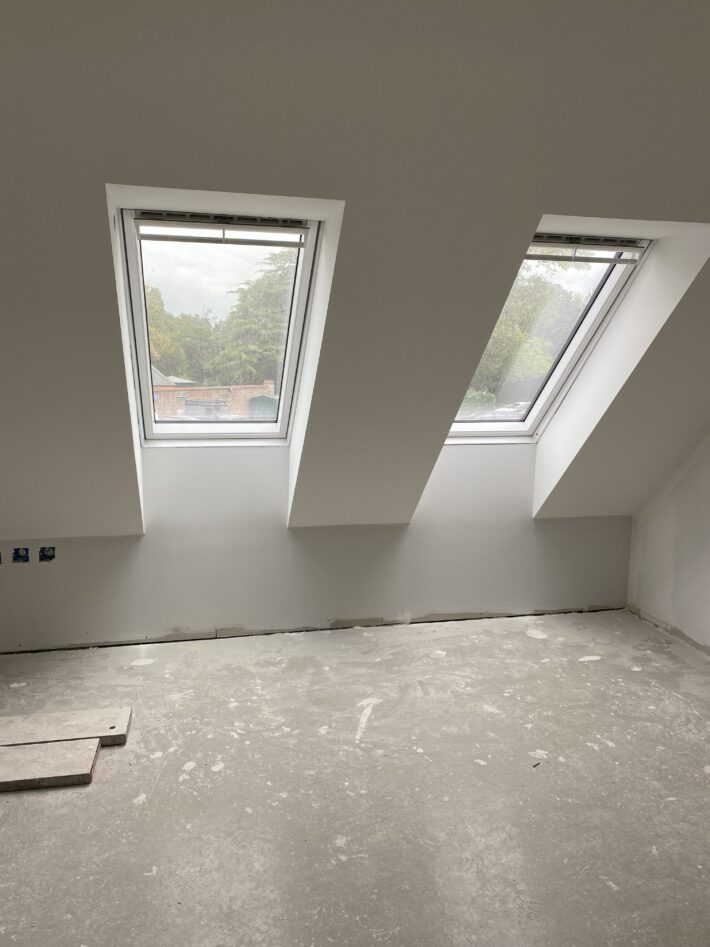 The plasterboard stage is a significant one, as from this point the chalet bungalow will feel less like a building site and more like a home.