The next phase of the show home build schedule required the cellar construction to be completed. The structure is comprised of concrete modules that were assembled in the previously prepared underground space. These cast components build up to form the circular staircase and wine storage compartments of the Spiral Cellar. Fibre-reinforced concrete was then poured around the outside and a temporary cover fitted to protect the cellar whilst works continue.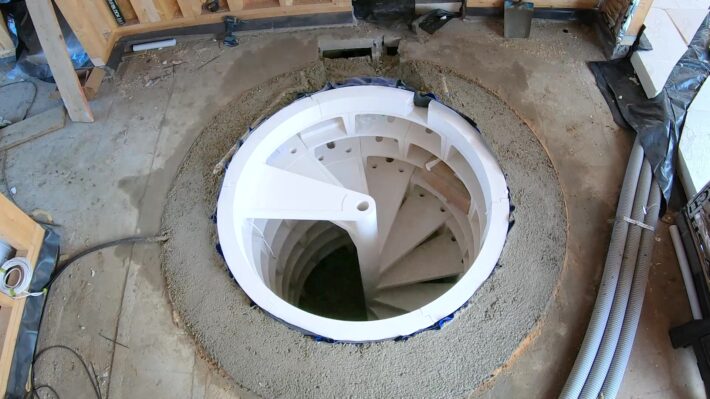 Following this, the beam and block subfloor base was covered with a layer of rigid insulation and a membrane laid on top, enabling the underfloor heating (UFH), designed and supplied by Robbens, to be installed.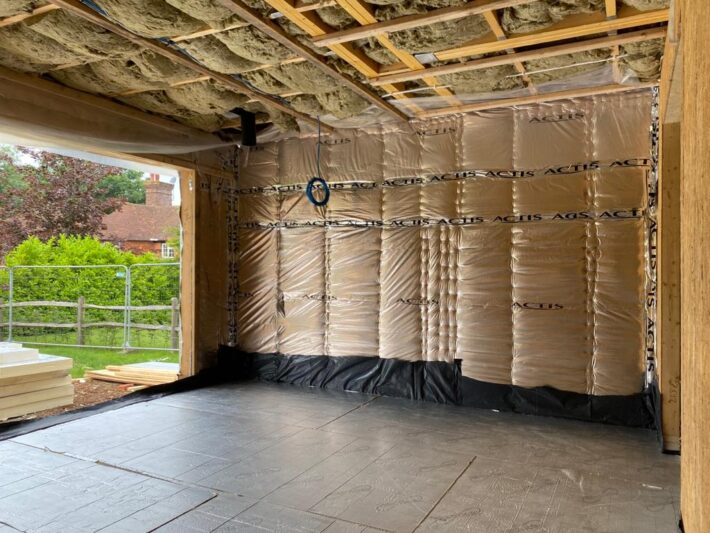 Wet underfloor heating systems are connected to the central heating system of a building, powered either by a boiler or renewable energy source, and water runs through pipes within the floor. Warmth then rises, providing an even temperature throughout. It is popular amongst self-builders, and with good reason. As this type of heating works at low temperatures, it's an eco-friendly choice and affordable to operate. In comparison to radiators, underfloor heating can be up to 40% more efficient, as well as freeing up wall space allowing flexibility in the positioning of furniture. UFH can be paired with a range of suitable floor coverings, including tiles, carpets, timber, laminate and polished concrete.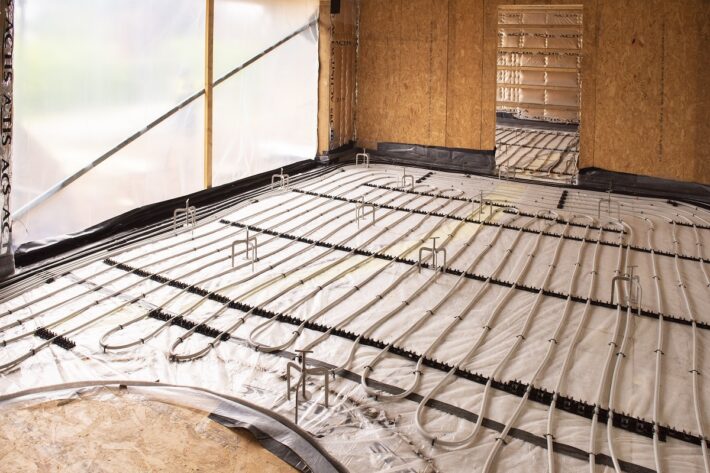 The underfloor heating system used in the chalet bungalow consists of clip rails that hold the pipework in place. These were simply pushed and locked into the insulation beneath. By calculating the heat loss of the building and therefore the heat output required from the system to warm each room to a comfortable temperature, a custom-designed layout was created, determining how close the pipes needed to be laid. Once the UFH had been installed it was then covered with liquid screed.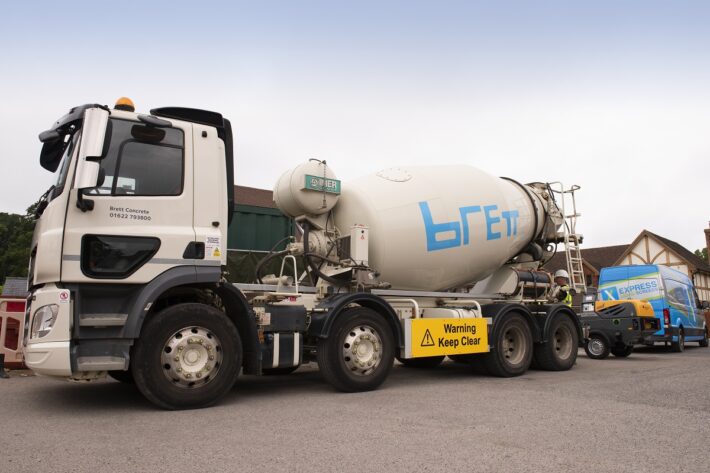 Liquid floor screed provides a smooth, sturdy and level surface area as a base for the final floor covering. With its free-flowing consistency, liquid floor screed achieves a flawless finish underneath ceramic tiles, linoleums, vinyl and all types of wooden and carpet floors while offering adequate support to endure traffic.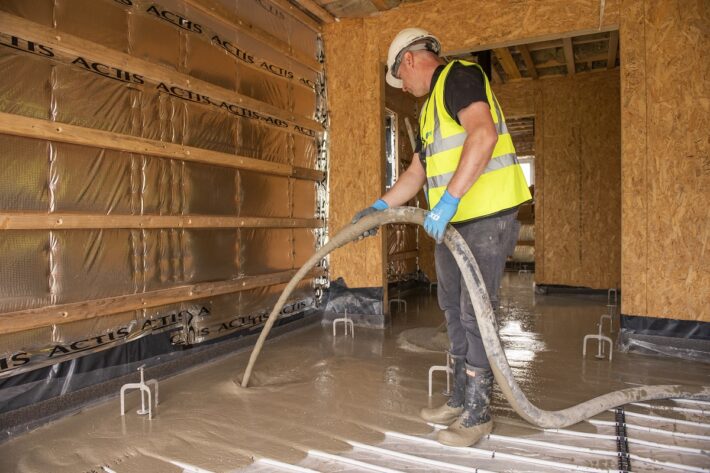 Express Liquid Screeds poured the liquid cement screed in our show home. This particular mix, called "Longfloor Integracure", allows for super-fast drying times and minimal preparation for final floor coverings. This means reduced overall costs, accelerated project schedules and greatly increased underfloor heating efficiency.