The windows chosen for the chalet bungalow were inspired by character cottage aesthetics.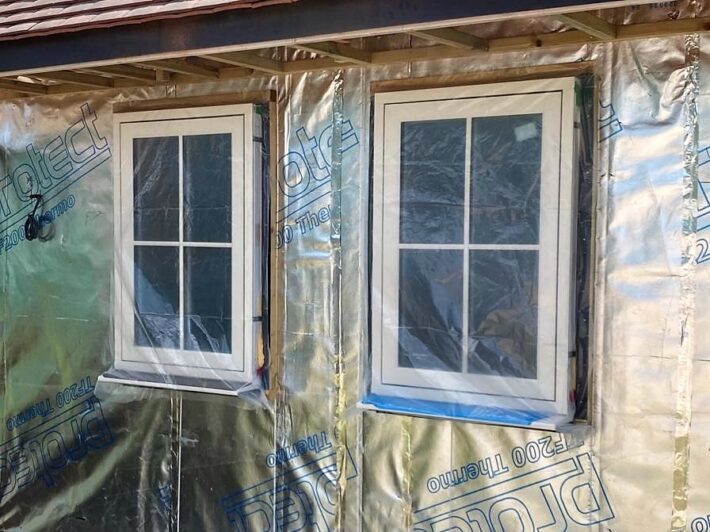 The timber alternative products, selected from the Residence Collection, have been designed to authentically replicate traditional windows. Unlike typical UPVC windows, the units have sashes that are flush with their frames, giving the exterior a simple elegance. The flush sashes also ensure equal glass sightlines, providing a pleasing symmetrical appearance. This, along with the decorative internal design, creates a look similar to heritage-style properties.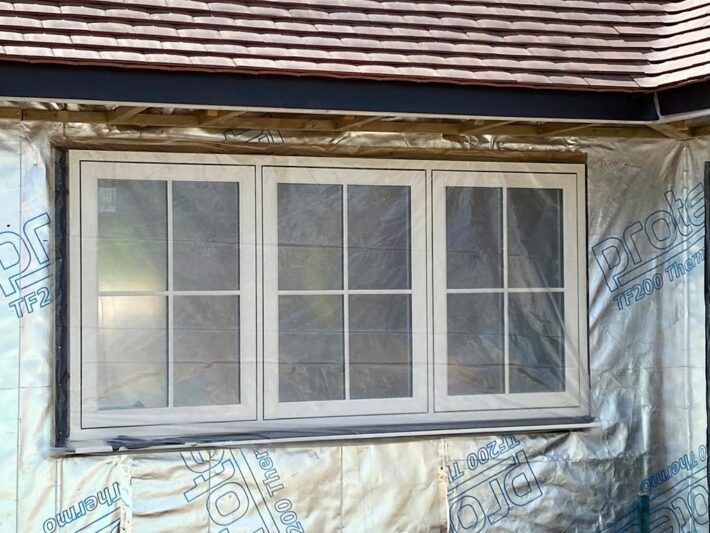 The incorporation of Georgian bars and the 'clotted cream' colour combine to create a classic design suiting the style Scandia are seeking. The joints of Residence 9 windows are butted together to emulate the traditional timber techniques used by past craftsmen. However, the thermally efficient 9 chamber construction and maintenance-free material ensures that contemporary living is considered.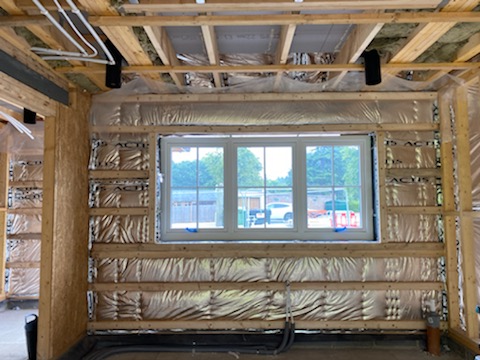 Our windows were supplied and installed by local firm Provincial Windows. The company are a trusted contractor that have worked with Scandia-Hus for a number of years, providing quality products and a professional service. They operate in and around the East Grinstead area, covering Surrey, Kent and Sussex.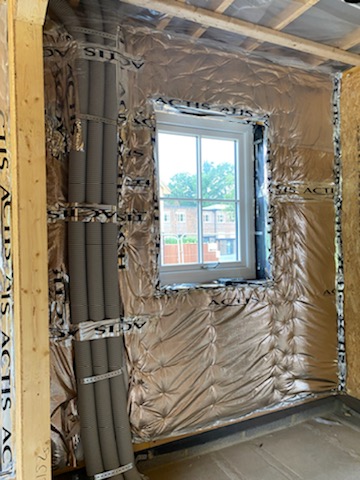 For information and advice on how to select windows for your project, read our blog on the subject.