The bricks cladding the exterior of the timber frame structure of our show home were selected from Vandersanden's extensive range.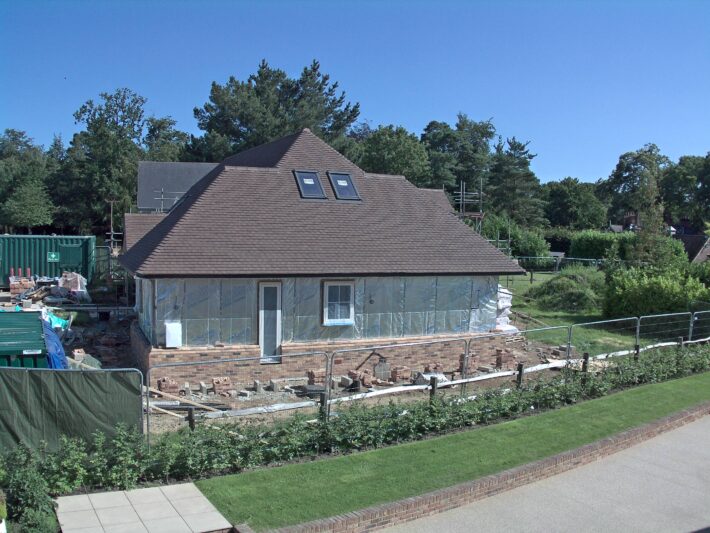 These facing bricks display a mixture of orange, brown and yellow tones, achieved by using specific sand types for the surface covering in the manufacturing process. The colour and grained texture of the 'Hailsham Mix' bricks give the show home a characterful look that suits its traditional design.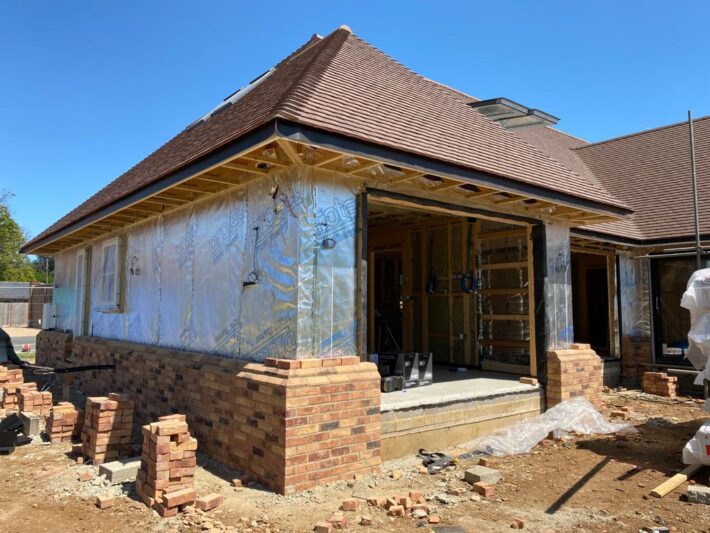 Bricks are a popular choice when it comes to the external finish of a timber frame home. They are a familiar construction material that provide warmth to the architecture of a building. The varied colour and texture options available allow bricks to suit almost any design. Bricks can be combined with render, hung tiles, timber cladding, or even stone to create the required style.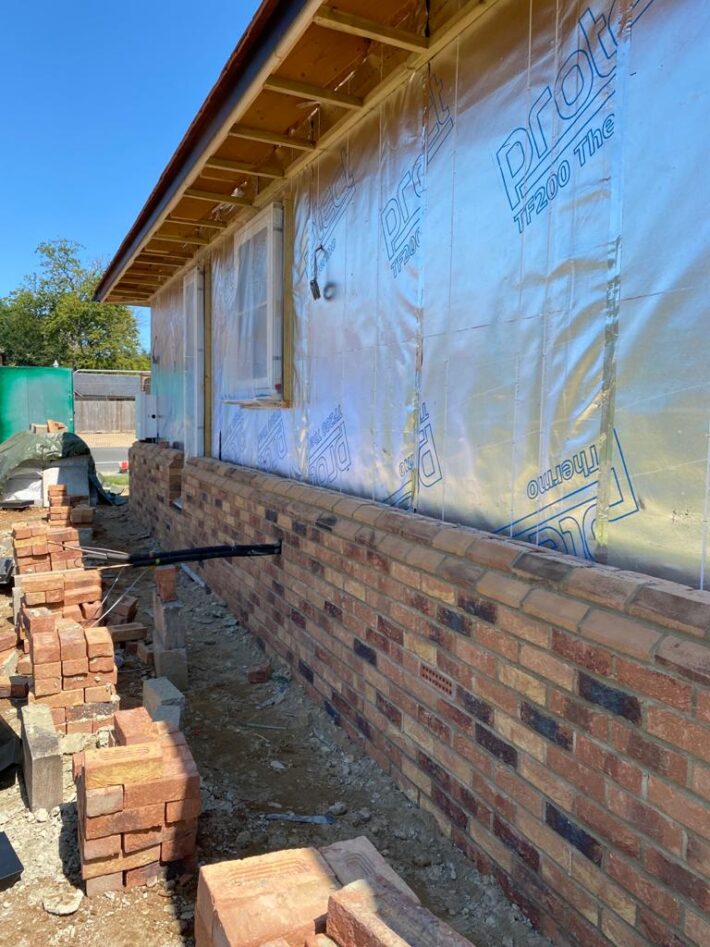 The way the bricks are laid can also significantly affect the visual appeal of the building. Bonding describes the arrangement; bricks can be laid standing upright (soldiers), laying lengthways (stretchers) or laying widthways (headers). Our show home demonstrates the most commonly used bond in the UK – the stretcher bond. This pattern is created by stacking bricks with the stretcher side facing out with the vertical joins on each course central to the bricks in the courses above and below. This is an economical method of bricklaying as it requires the least amount of cutting, thereby reducing waste and increasing efficiency. There are alternative options of course, with English bond (where alternate courses of stretchers and headers are laid) and Flemish bond (with each course containing headers and stretchers laid alternately) two of the more popular choices.
Vandersanden UK is a family-run company and one of Europe's largest manufacturers of bricks. Supplying the highest-quality brick solutions, a result of more than 100 years of experience, Vandersanden are renowned for their innovation, craftsmanship and sustainability.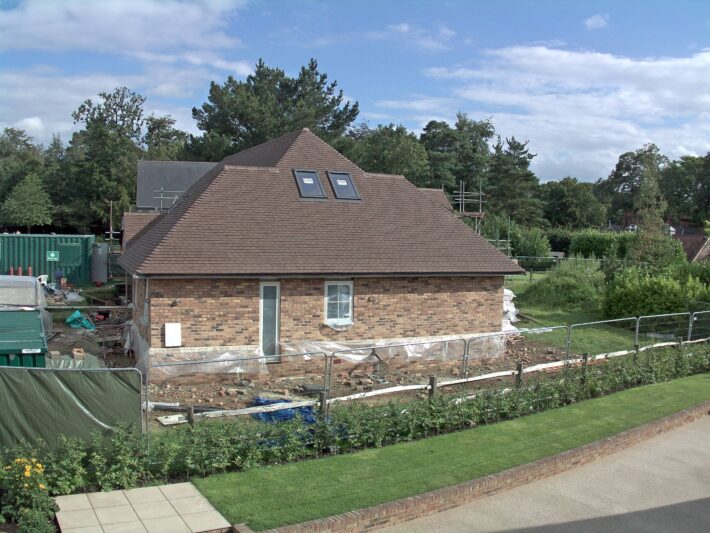 Vandersanden create their bricks with 100% production efficiency, resulting in zero waste. The clay used is extracted from rivers in a renewable system and at the end of their life the bricks can be reused or recycled. Robust and requiring little maintenance, a brick facade benefits from enduring beauty. Using sustainable products with a long life expectancy minimises our potential impact on the environment, an objective that is fundamental to our philosophy.