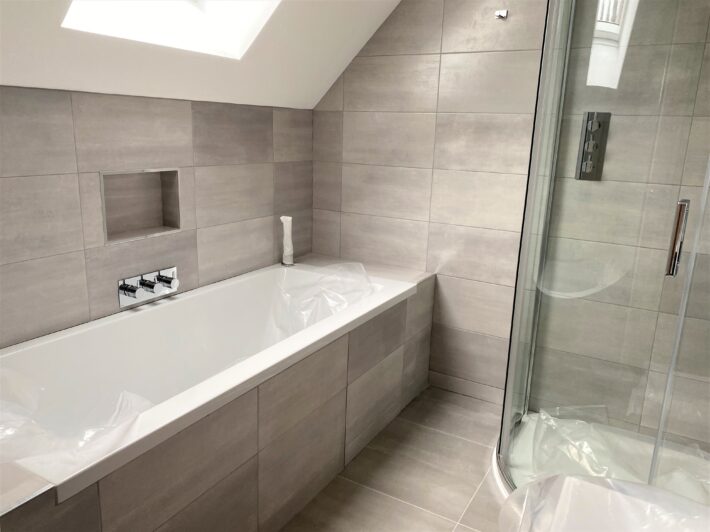 The bathrooms and wet rooms have had their finishing touches applied and are now protected from dirt and damage with coverings. This will ensure they remain in pristine condition for the clients when they move into their new home.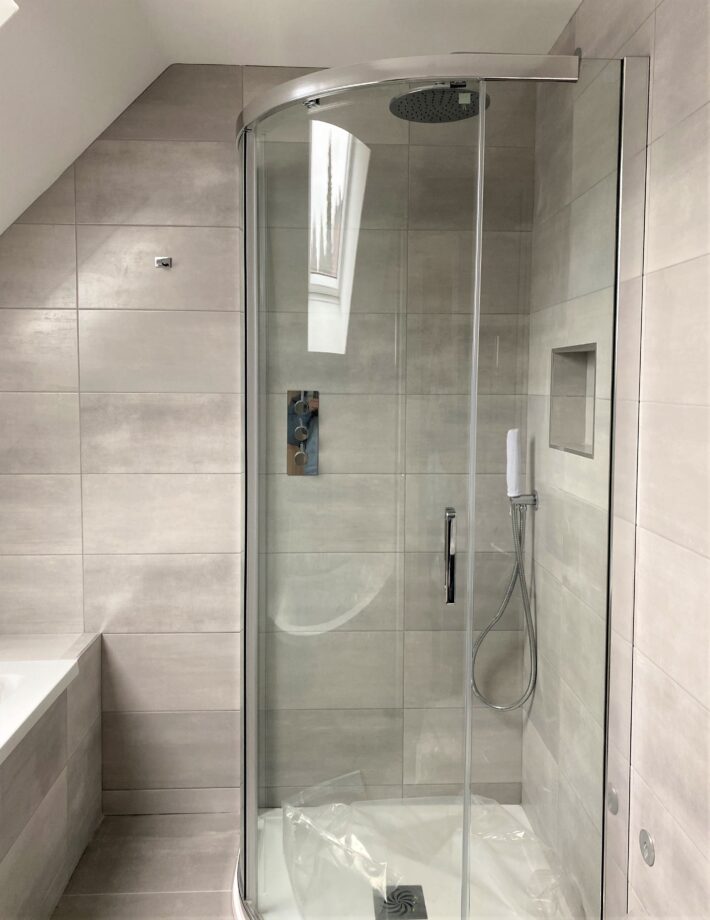 The neutral colour scheme creates a calming atmosphere, combined with contemporary chrome fixture choices, the spaces feel light and elegant.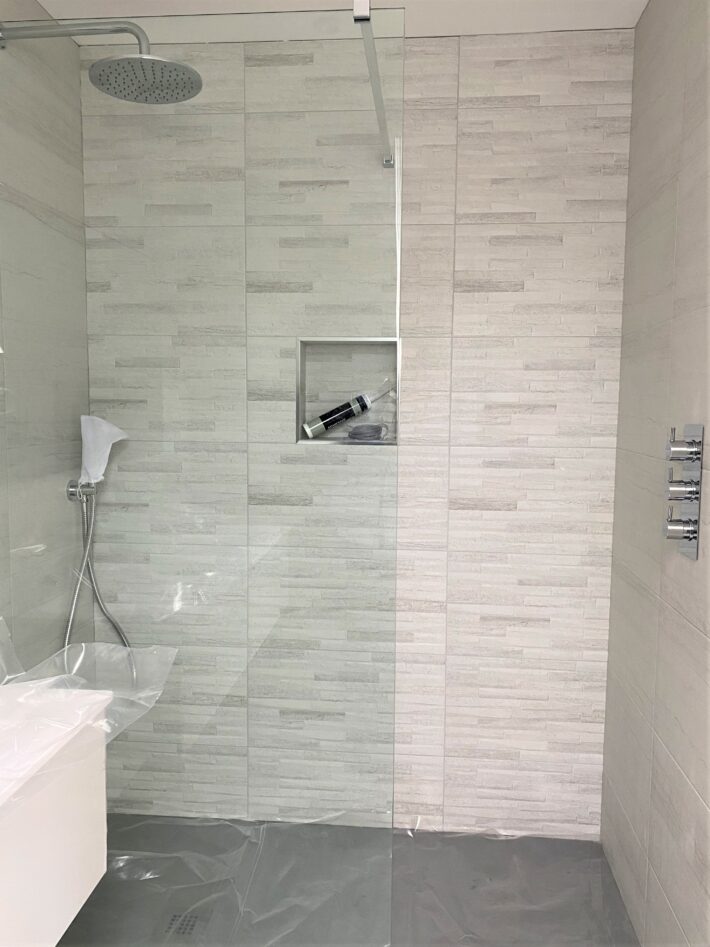 Outside the garage structure has been completed, with the brickwork and clay roof tiles looking as beautiful as they do on the home's exterior.