Deciding on which construction method to use when building your own home is a choice that will affect almost every aspect of your project. Budget, timeframe, design and performance are crucial considerations in every self-build and are significantly influenced by the materials used in the structure. There are of course a variety of options; timber (including oak and SIPs), masonry (brick, stone and blockwork), concrete, steel or even earth and straw! There are advantages and disadvantages of each system, but an increasing number of self-builders are finding that timber frame provides the ultimate benefits.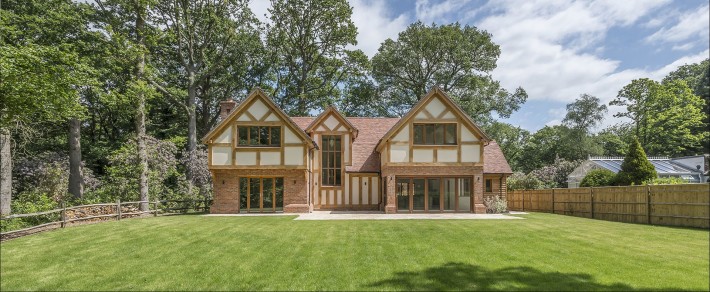 1 – Cost = Cost forecasts are more predictable when building a timber frame home. With the drawings, frame manufacture, delivery and assembly charged as a single package, it is simpler to budget for the project to reach the all-important watertight shell stage. With timber frame erections less affected by weather conditions there's a greater degree of predictability and fewer chances of costly delays. This, along with the lower running costs of a timber home, is an attractive advantage for self-builders.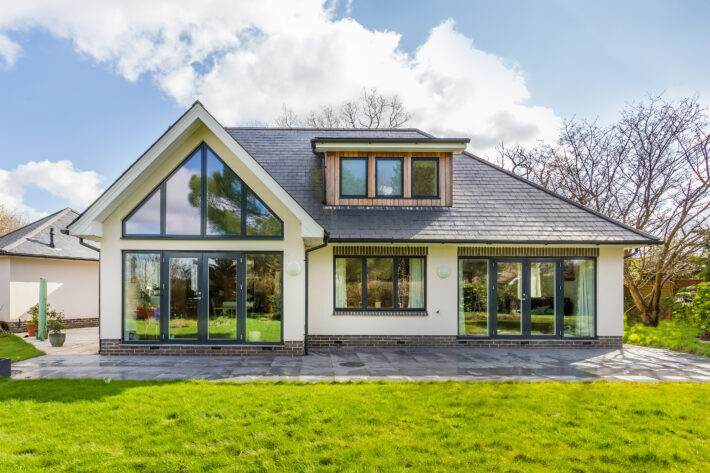 2 – Quality = With the design inherently connected to the manufacturing process, timber frame homes are produced accurately and to an extremely high standard. The precision-made timber components are created under stringent factory conditions and the parts are then erected by experienced teams on the building site. With fewer labour requirements there's reduced scope for human error.
3 – Eco-Friendly = When building homes for the future, it's essential the environment is considered. Timber sourced from sustainable forests is low impact and renewable, an ideal material for eco-conscious self-builders. Timber frame homes are also airtight and energy-efficient, reducing the cost, both financially and environmentally, of fuel consumption.
4 – Flexibility = Timber frame homes are incredibly versatile, almost any design can be created. Every property is bespoke, tailored to the client's requirements in terms of aesthetics, configuration and costs. Externally the home could be rendered, or clad in brick, stone, tiles or weatherboard, and so almost any look can be achieved. With design and build packages, there is also flexibility in the service. A client can be taken from early initial design stages, through planning, construction and even to completion, or they could simply purchase the structural frame.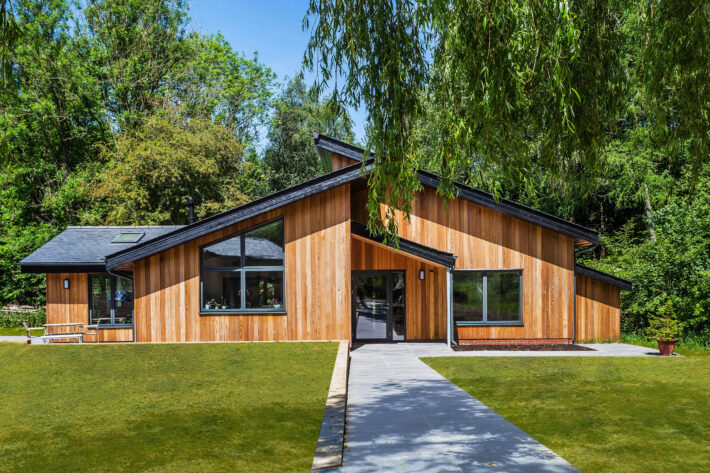 5 – Build Time = The construction process for pre-fabricated timber frame properties is swift, often a structural shell can be complete in just a few weeks. Timescales are unaffected by disruption and delays from wet conditions, as timber frames can be assembled in all weathers, and so the build programmes are more predictable. A quicker on-site build is not only beneficial to the clients wanting to move into their new home, but it also reduces any inconvenience to neighbours.
In summary, building your home using a timber frame system is economic and sustainable, the offsite nature of production provides numerous efficiencies in time and cost, and the resulting property is a bespoke design of superior quality.