Self Build Advice: FOCUS – Architectural Styles: Bungalows
Categories: Self Build Advice
Deriving from a Hindi word translating as "a house in the Bengali style", bungalows entered into UK architecture following the British administration of India and became increasingly popular between the two World Wars. Single storey homes are now the preferred property type for a significant number of self-builders with the absence of stairs resulting in various benefits that appeal widely.
Common Bungalow Design Features:
Outside Connection: Every room can access the garden, allowing an indoor/outdoor feel.
Planning Constraints: If restrictions on ridge heights are in place, a bungalow or chalet design can be the ideal solution.
Family Friendly: The danger of little ones falling down the stairs is removed and being within easy reach of all rooms is an advantage for parents.
Maintenance: With only one floor, bungalows are easy to clean and maintain.
Future Proof: Not having to contend with steps on a daily basis gives those with decreasing mobility confidence that they can comfortably utilise their home long term.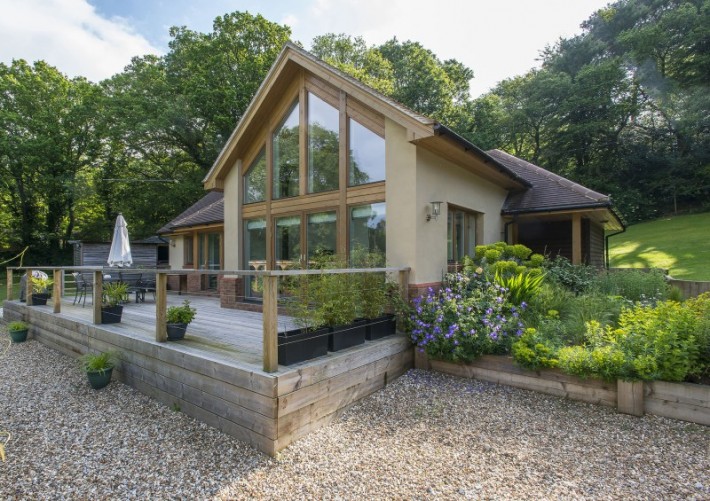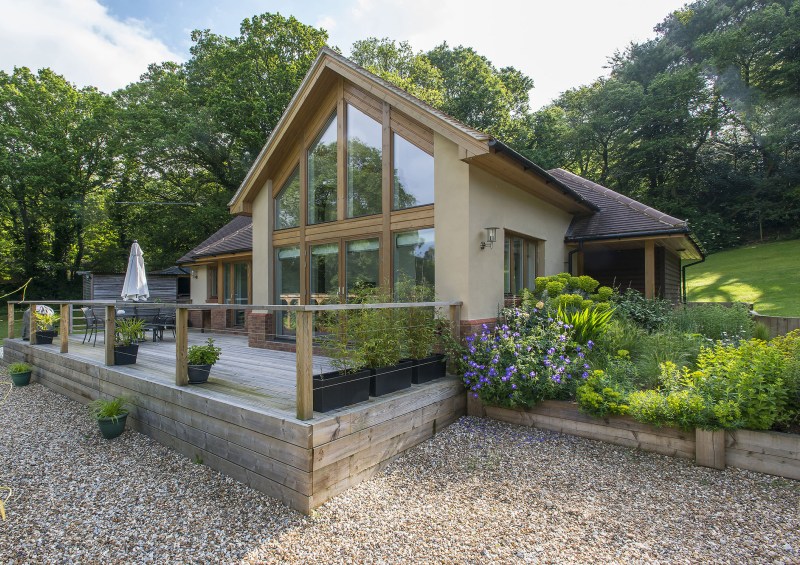 Features that are well suited to this home design include vaulted ceilings, rooflights and angled gable glazing, creating beautifully bright interior spaces. Open plan living / dining / kitchen areas are not only on-trend, facilitating family time, but also help to maximise the light.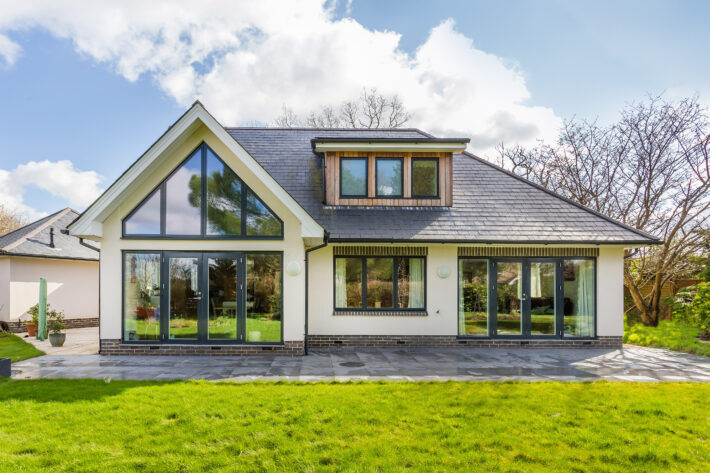 When designing a bungalow layout, it is common to differentiate between living and sleeping spaces; a hallway enables movement around the dwelling and can also act as a natural divide. Installing rooflights ensures it is not a dark corridor.
With a steeper pitched roof, bungalows can also be built as 'one-and-a-half storey' chalets with upper rooms set into the eaves, providing flexible accommodation. Roof pitch can vary from around 20 to 45 degrees, the greater the pitch the more easily you'll be able to make use of the loft area. Dormer windows are attractive elements that create additional head height, as well as providing light to these extra rooms.
To take a look at our bungalow and chalet house designs, please click here.