Following the completion of first fix you will have plastered (or taped and jointed) ceilings and walls. This is a significant stage as the structure begins to feel more like a home than a building site, although electrical wires and pipework will still be visible. Second fix labour can now commence which will hide the cables and plumbing. Electricians, plumbers and carpenters will return to site and, working together, will complete the next phase. This includes –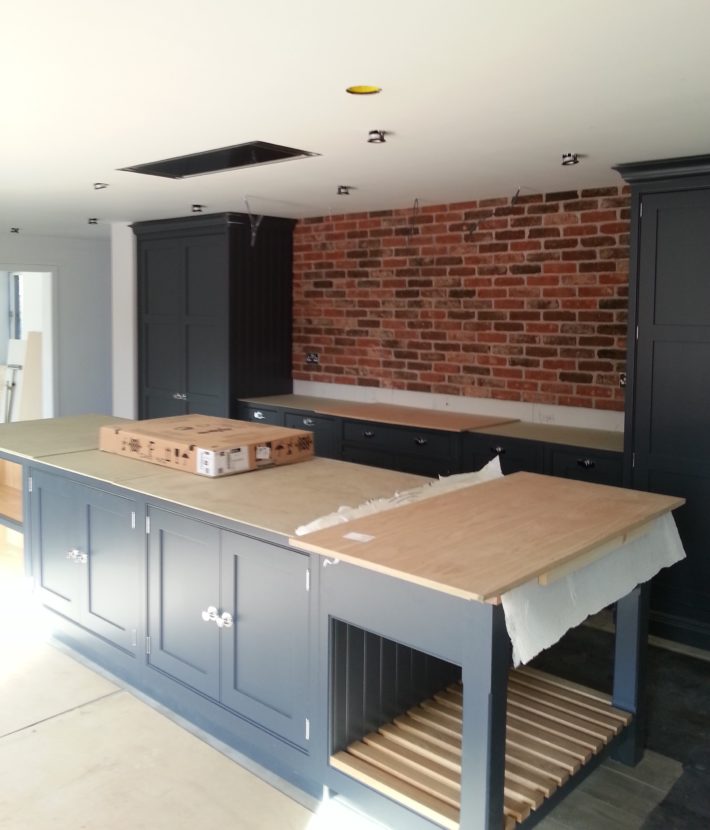 • Electrics – Electrical fixtures and appliances will be connected to the cables. Sockets, switch plates and light fittings will be installed and the wiring of any electric showers and cookers will be completed along with heating thermostats, TV and telephone points. You will have a fully functioning electrical system, with lights and power – an immense milestone. Your electrician will then supply you with a 'Part P' certificate which forms part of your Building Regulation final sign off.
• Plumbing – Second- fix plumbing involves the installation and connection of sanitaryware (sinks, baths, toilets) and the completion of the heating system. Radiators will be hung (if necessary), the boiler will be operational and, working alongside the carpenters, your bathroom suite and kitchen will be fitted. Another significant moment for the project. Your plumber will check the system and you'll need a commissioning certificate for your heating and hot water system in order to discharge that section of your Building Regulations.
• Carpentry – The second-fix carpentry job is a large and varied role and entails normally fitting all the items that really turn your structure into more of a home. They will hang internal doors in their respective frames as well as fitting all ironmongery, architraves and skirting boards. Working alongside the plumbers and electricians, they will help install kitchen and bathroom cabinets and also create any bespoke fitted furniture such as built-in storage and wardrobes. Prior to ordering your kitchen, it may be wise to wait until plastering is finished before completing a final measure for units, as any amendments that have happened during construction will affect the design, and this could mean your cupboards do not fit! Your carpenter will normally also fit your front door and any joinery quality items associated with your staircase, both of which are normally installed once the main trades have completed their tasks as to minimise the potential for damage.
The electric and plumbing systems will be tested for compliance to the required standards, and a Building Regulations completion certificate will be issued once a Building Control Surveyor has inspected the work and signed off the building as 'complete'.
The electricians, plumbers and carpenters will leave, allowing you to enter the final stage of building your new home – decoration.