Plasterboard ceilings
Internally the ceilings on the ground floor have been prepared for the fixing of plasterboard. The ceiling has been battened and 15mm plasterboard sheets fixed to the timber battens.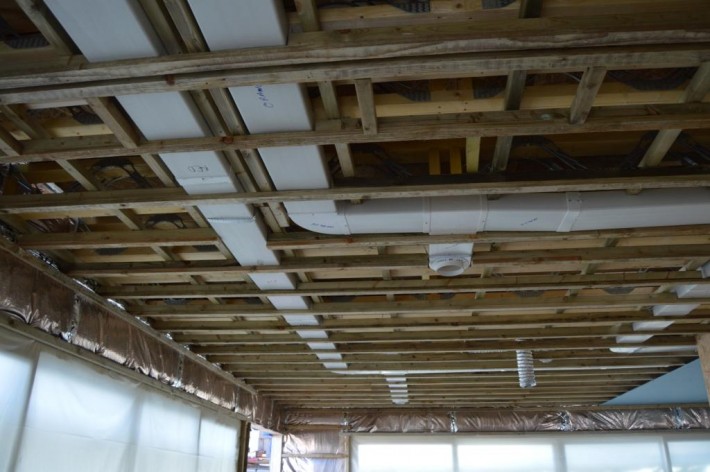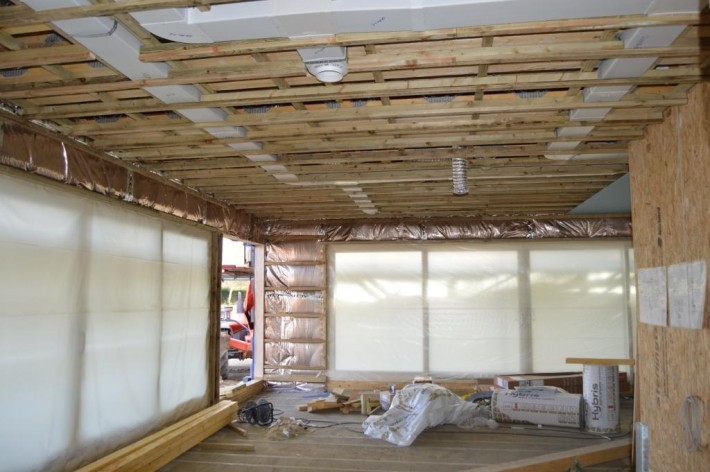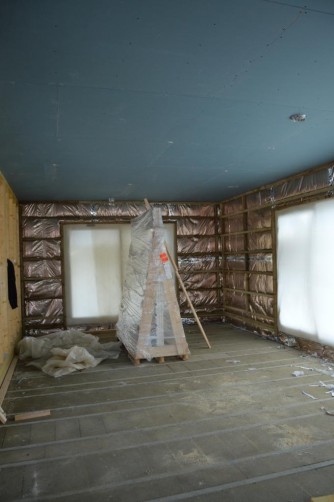 Insulation
A final top level of insulation has been put into the roof and 47mm timber counter battens fitted on top ready for ceiling boards to be fixed.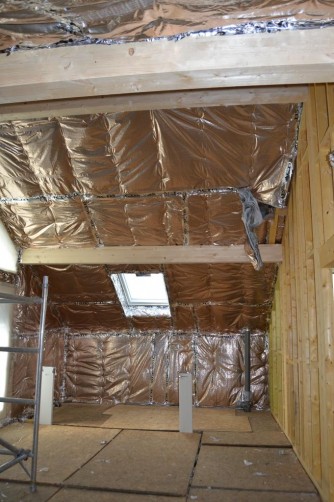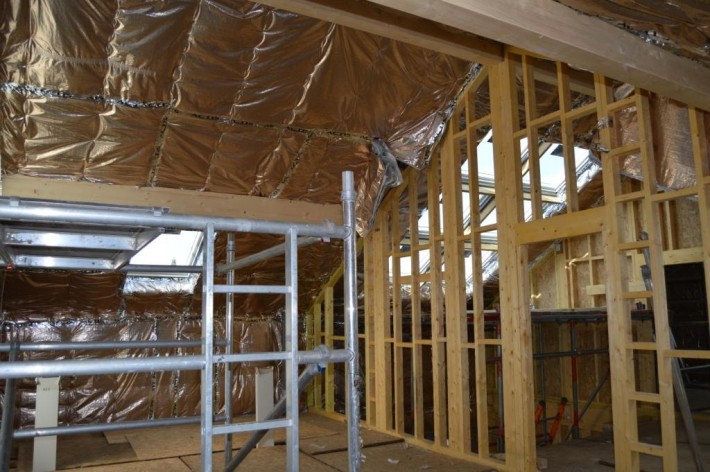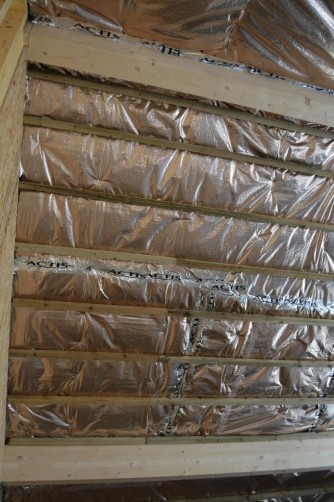 Blockwork
The external skin of blockwork has been raised to first floor level and room has been left for the door to arrive and be fitted next week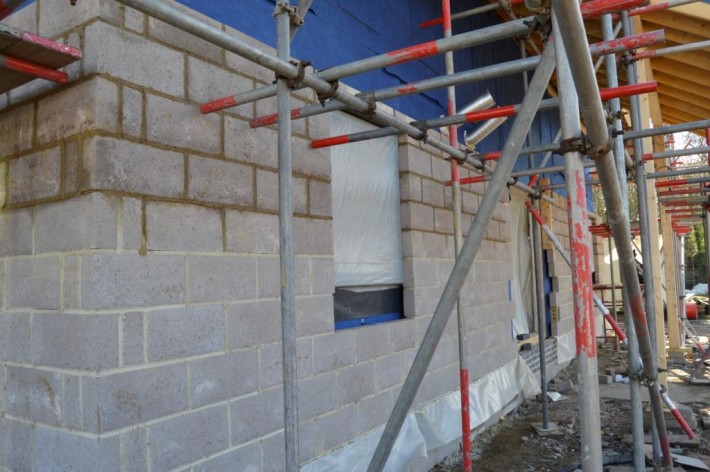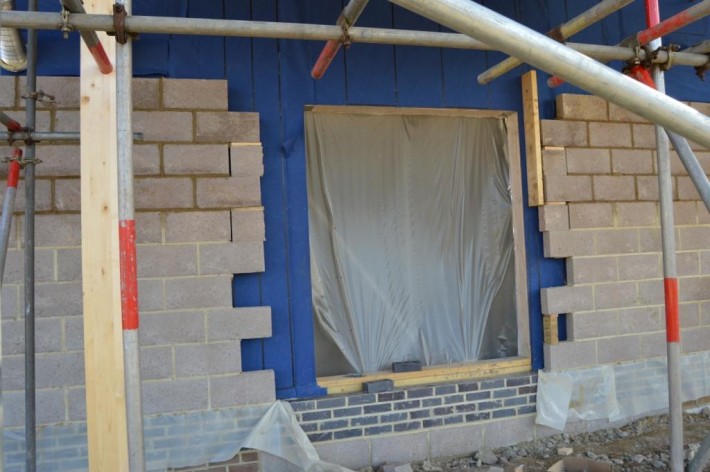 Roof
The roofers have completely finished fixing the slate tiles to the roof. The next step will be the painting of the fascia boards.