Update 7: Insulation, Insulation and more Insulation
Categories: Adelia Show Home
This week the build focused internally on fitting the insulation to the wall and into the roof. The levels of insulation within a building are of key importance as the better insulated the house, the more efficient and cost effective it will be to run the heating system. Insulation acts as a barrier to heat loss and heat gain, particularly in roofs, ceilings, walls and floors.
We are using ACTIS Hybris insulation in our Show House
Hybris is installed with the embossed copper film facing the inside (warm side) of the building. The distance between the timber studs is measured and then the Hybris is cut with a knife or saw accordingly.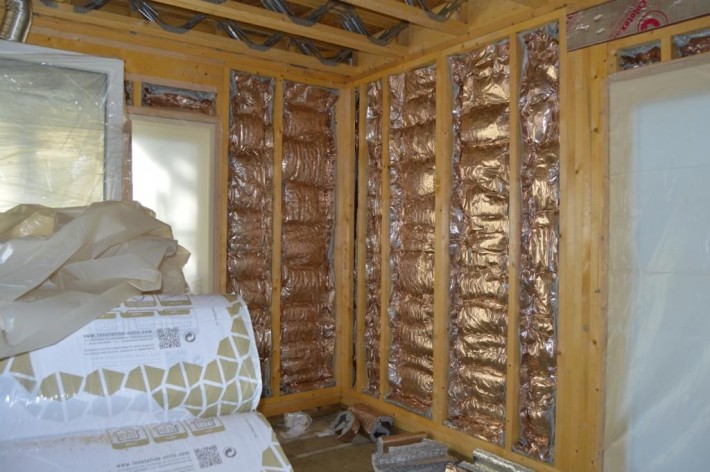 The Hybris is then rolled down from the top and pushed between the studs. It is 'friction fitted' so there is no need for fixing. Any joints of Hybris have to be taped.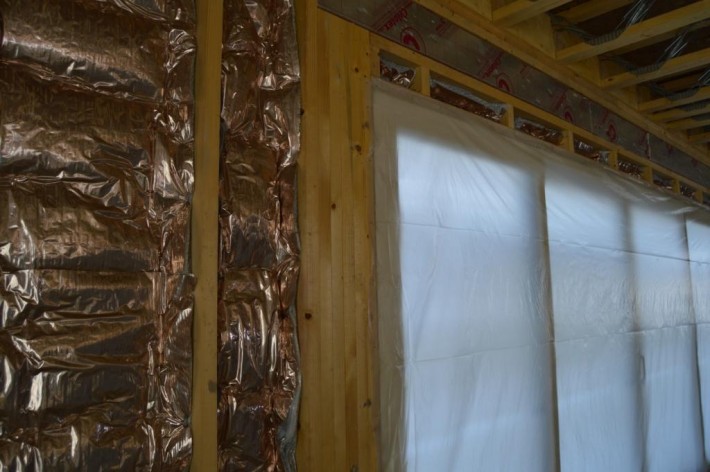 We have installed it in our timber frame structure in the roof and all the walls. There is a 20mm air gap on either side of the insulation to improve the thermal efficiency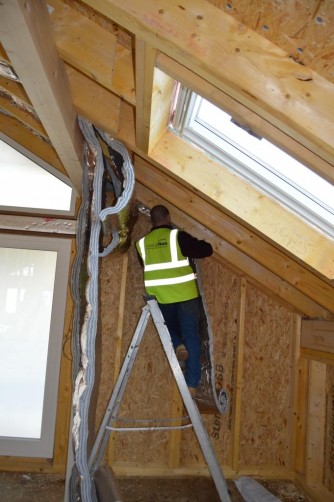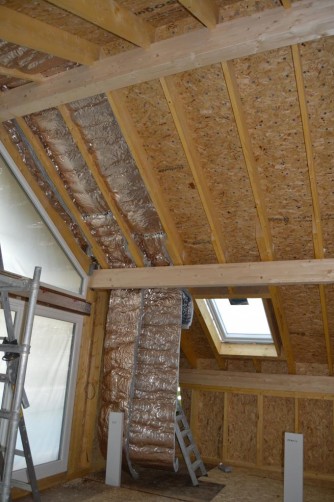 In order to obtain a tight friction fit within the rafters on the pitched roof, the copper coloured film was stapled to the rafters.