Underfloor heating and heat recovery ventilation systems.
Robbens Systems have been at the forefront of the UK underfloor heating market since 1992, developing state of the art design methods and products. Through supplying thousands of domestic and commercial projects, Robbens have gained intimate knowledge of building methods and the information/service needs of clients, matching their services to these specific needs. Through excellent products, high levels of customer service and responsible trading, Robbens Systems have continued to delight their customers.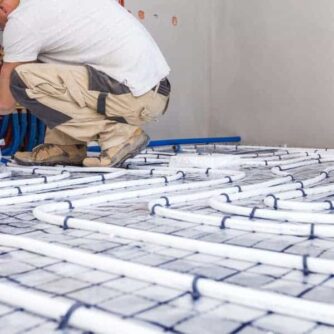 Nowadays they have the backing of their German parent company Fränkische. They are market leaders in the manufacture of plastic pipes and supply Robbens with the best possible products for use with their systems. Now part of Fränkische, their product portfolio and expertise has expanded to include MVHR systems and MLCP press-fit plumbing systems, all manufactured to the highest quality standards.
At Robbens Systems, each customer is an individual, and each project is a one-off, both receiving the advice and personal attention they deserve. Their technology is definitely of the modern world, but they have a strong belief in old fashioned service.
Robbens Systems designed and supplied the underfloor heating and mechanical ventilation and heat recovery system for our new show home,
The Mulberry
.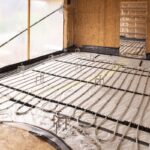 Our wet underfloor heating system is connected to the central heating of the chalet bungalow and is powered by our air source heat pump. The heated water runs through pipes within the floor and warmth then rises, providing an even temperature throughout.
Underfloor heating is popular amongst self-builders as it works at low temperatures, it's an eco-friendly choice and affordable to operate. In comparison to radiators, underfloor heating can be up to 40% more efficient.