The first stage of the build was to clear our site of all loose plant growth, cutting down hedgerows and overhanging branches from trees and generally levelling the site.
We are using a straightforward trench fill foundation system. One metre trenches have been dug, filled with concrete and two courses of block work were laid to reach the damp proof course. Reinforced beams were laid and infilled with blocks.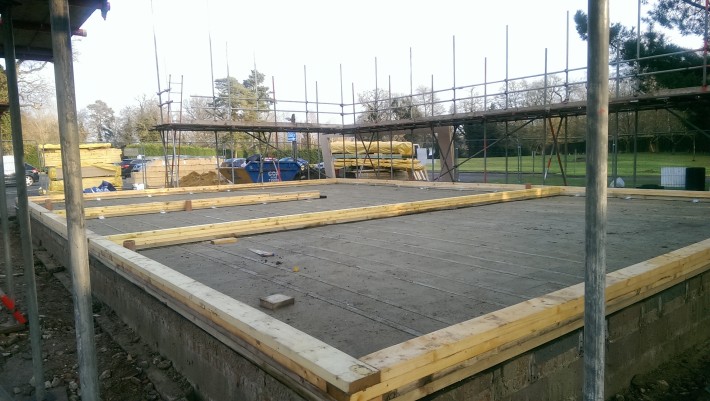 The sole plate arrived this week and has been fitted in preparation for the timber frame, and , the scaffolding has been erected ready for the team to start assembling the timber structure.