Whilst the roof receives its finishing touches, attention turns to the inside and installation of insulation.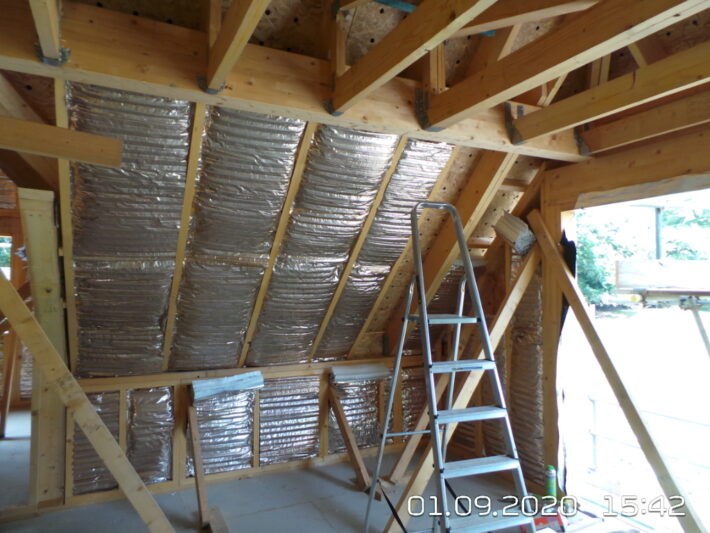 Scandia are well known for their energy-efficient buildings and offer high-performance insulation as standard.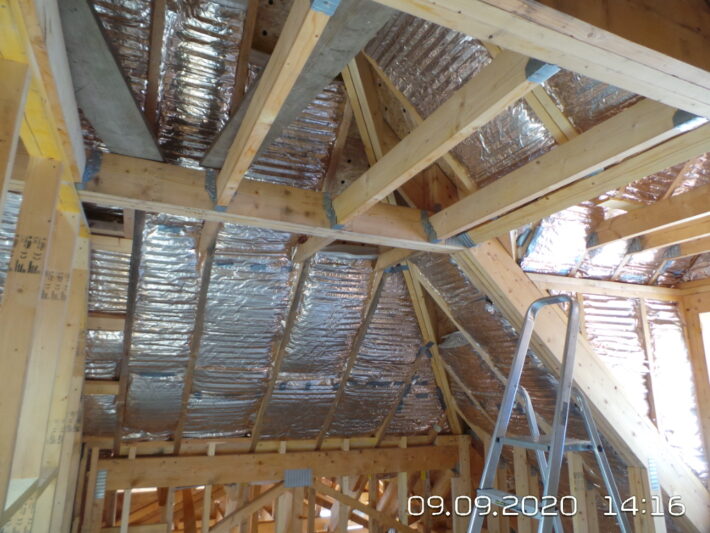 The innovative ACTIS product is preferred for its superior thermal and acoustic properties provided by its unique honeycomb structure, as well as its durability and flexibility of applications. The insulation is a light material and easy to install, which has been confirmed by the clients who have assisted with the fitting!