The clay tiles are currently being laid on the roof of this Scandia home.
The variation and blend of grey and red tones create a weathered effect finish that adds character to the new build property.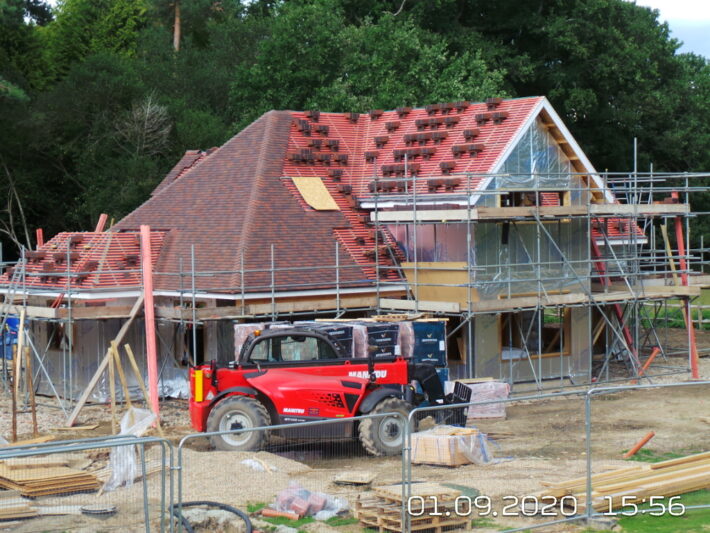 Chosen for their durability and natural beauty, clay tiles have been a popular roof covering for hundreds of years, especially in the South East of England.