RDO specialises in the supply of premium range domestic appliances.
RDO, based in Reigate, Surrey, was founded in 1952 by the current family owners. For more than 60 years, RDO have been committed to delivering high-quality domestic products at competitive prices.
The knowledgeable team pride themselves on offering independent expert advice, reliable delivery, a professional installation service, and reassuring after-sales support. They are proud to be recognised as one of the most trusted independent appliance retailers in the United Kingdom, winning numerous awards.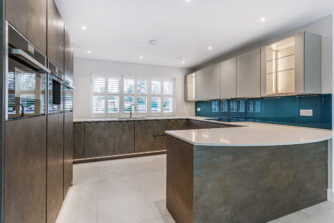 The appliances for the kitchen in our new show home, The Mulberry, were sourced from RDO.
Our kitchen incorporates luxuries such as a wine cooler and coffee machine, as well as the usual oven, microwave, hob and integrated fridge.
The increasingly popular 'Quooker' boiling hot water tap has been fitted at the sink, extremely useful for regular tea drinkers!