Finding a suitable plot for your self-build project can be challenging. Prepare to invest time in searching for a site, it takes determination and perseverance to get the right one.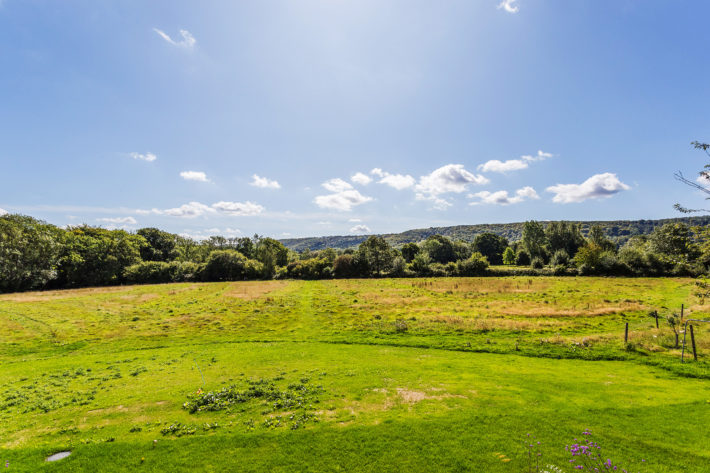 We are here to help wherever we can and so we've compiled a list of avenues for you to explore on your journey to find the perfect plot of land:
Local Estate Agents – Focus on a specific county and sign up with all the local estate agents. Give them a brief of what you are searching for, and if you're a cash buyer let them know, it gives you an advantage over other buyers. Keep contacting them, phone or visit to ensure they are on the lookout for you. Not only should plots of land be on their radar, but also ask them to alert you if a sub-standard house/bungalow comes onto their books, as it may make better financial sense to demolish to create a building plot. They could also approach clients of theirs who are selling a house with land or a large garden that could be divided, as they may be persuaded to sell the property separately.
Local Auctions – Attend auctions happening in the area you're looking to live in, they're usually advertised in local papers. There may be land for sale or a run-down home that could be demolished. Always do your homework when bidding at an auction, visit the lot and read the paperwork that accompanies it.
Replacement Dwellings – A popular option for self-builders to obtain an ideal plot in the right location. A house in poor repair that would require major investment to bring it up to modern-day standards is sometimes best demolished. This leaves the space to rebuild and has the advantage of connected utilities, and possibly even landscaping and outbuildings that could be re-used. The downside is that you're paying more for the bricks and mortar, plus demolition costs can be expensive, so always do the maths before proceeding down this route.
Land Finding Agencies – There are a number of land-finding companies who operate nationally and specialise in searching for building plots. These can be found on the internet, in self-build magazines (such as Build It and Homebuilding & Renovating) and at self-build exhibitions (such as Build It Live and the Homebuilding & Renovating Shows).
Word of Mouth – Network in your desired location. Particularly in small villages, everyone knows each other's business, and so it can be productive to talk to the locals who may have heard of a suitable opportunity. Drive and walk around, keeping your eyes as well as your ears open. It may also pay to knock on doors or put a note through letterboxes asking if owners of large houses have ever considered selling off parts of their gardens.
Planning Applications – Check the local council's planning portal website. This will list all planning applications that have been submitted or approved in the area. Research suitable proposals and look into who the applicant or agent is – it may be worth contacting them to discuss a potential private purchase. Check recent and not-so-recent applications as there may be opportunities existing where permission has been granted but development has not yet taken place.
Local Council Policy – All local councils have a Development Plan with areas designated for development. From this, you may be able to see where planning permission is most likely to be granted. You will be able to inspect the Plan at the local council offices. Should you find a suitable site, but be unable to uncover the owner, you will be able to find out to whom the land belongs by checking with the Land Registry.