The Cuckfield Golf Club - Built to a Tee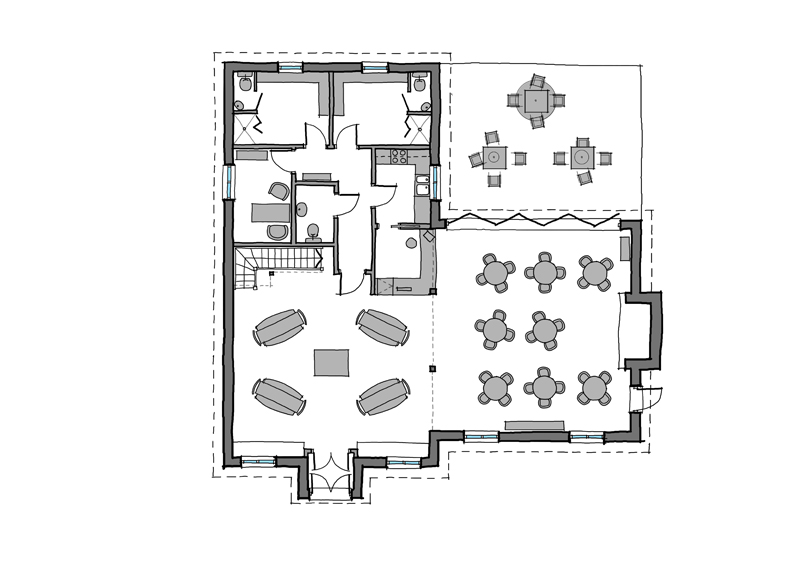 For an approximate guide cost for this build please contact sales@scandia-hus.co.uk or phone 01342 838060
We designed and erected our first clubhouse in 1984 for the Buxted Bowls and Cricket Club in West Sussex. Since then Scandia-Hus has been involved in the construction of clubhouses and pavilions all over the UK for a number of different sports, including golf, tennis, bowls and cricket.
Our most prestigious clubhouse so far must be the St. Helena Golf Clubhouse in Suffolk. The total project – clubhouse and two golf courses – was completed in record time. The clubhouse, designed by our in-house architectural team, comprises a pro-shop, two restaurants and a covered, eighteen-bay, floodlit, driving range and was finished within six months of commencement.
Another recently completed sports project is the new clubhouse designed and built for the Cuckfield Golf Club, in West Sussex. This serves a 9-hole course and the charming clubhouse houses a pro-shop, restaurant, bar and large terrace with stunning views over the golf course and open countryside.
Whatever your needs – clubhouse or pavilion, large or small – contact us to discuss your ideas and proposals. Our expertise is at your disposal and our service includes all aspects of design and planning, making the complete package extremely attractive. Our prices are competitive and the end product provides excellent value for money.