Glass
The glass has been fitted to the front of the house to create a large apex window with sliding doors onto the balcony. The construction of the balcony floor has also begun, you can see the joists are now in place.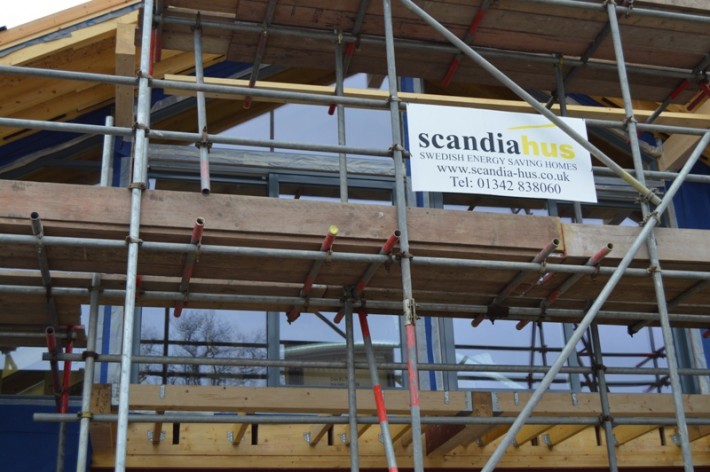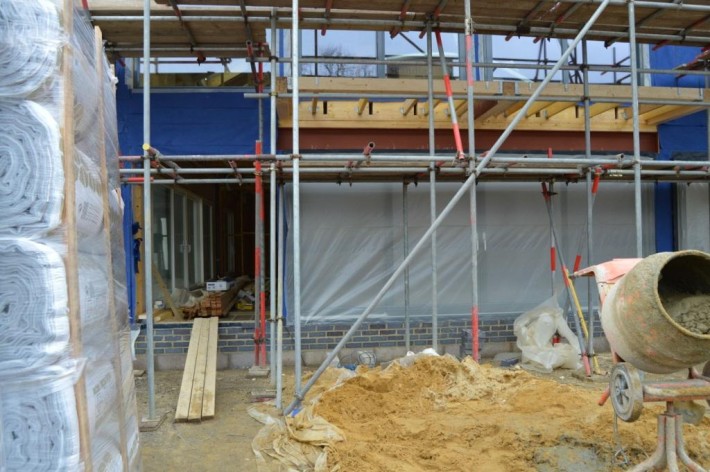 Bricks
The windows have all been covered around the building to protect the glass whilst the blockwork is constructed. The skin of concrete blocks is used to clad the timber frame structure and ultimately will be rendered in white to give our contemporary house its distinctive look.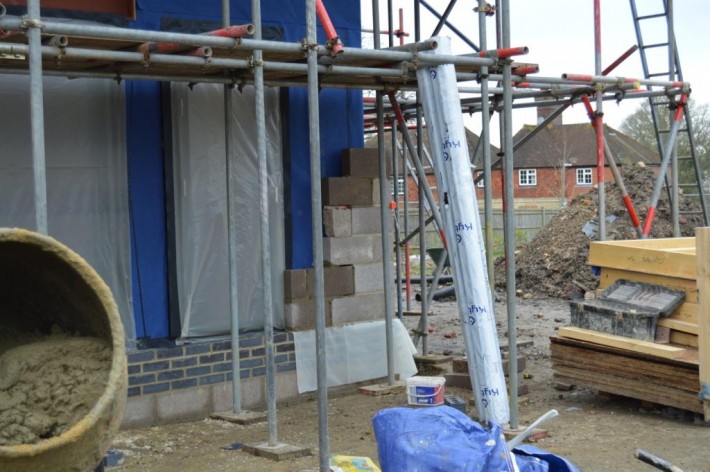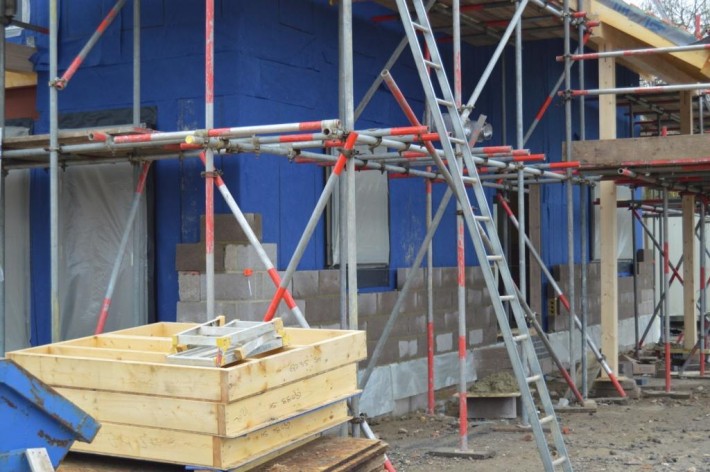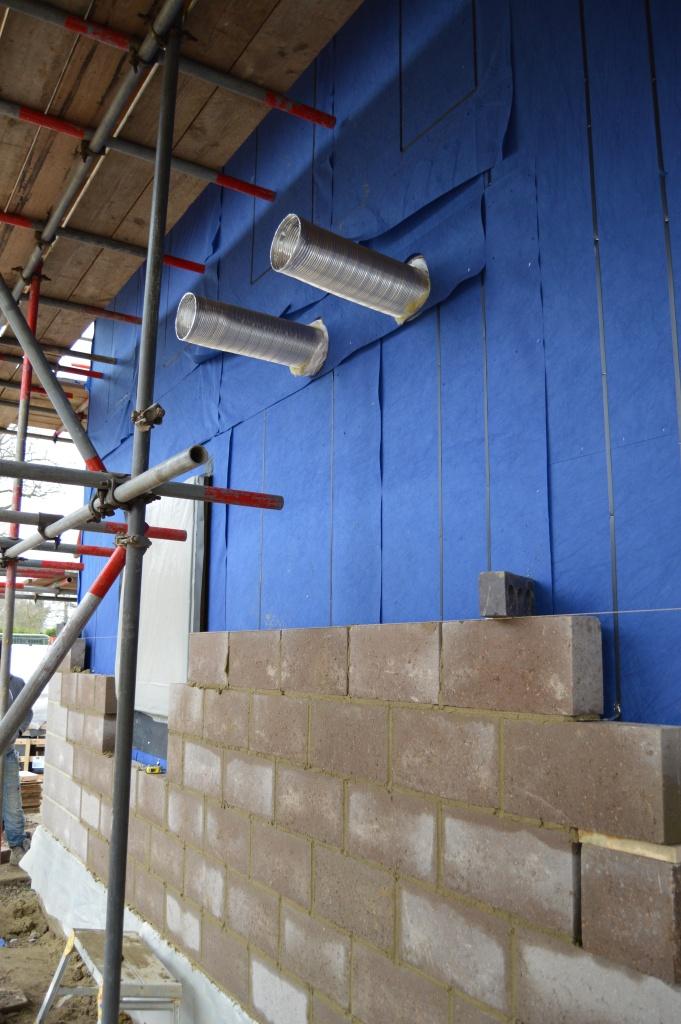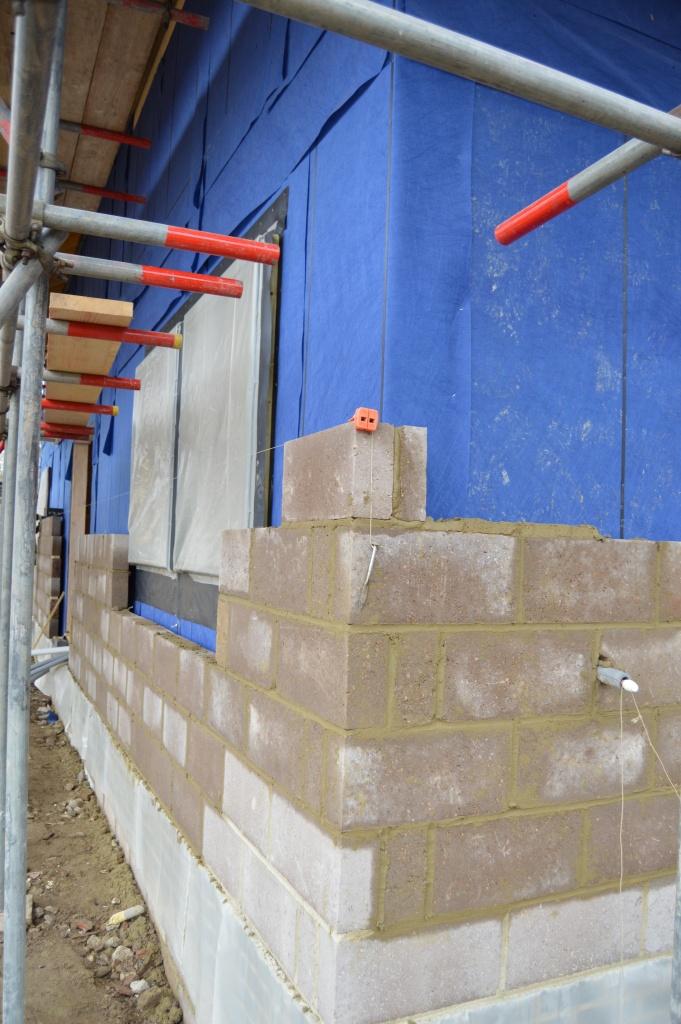 Tiles
The roof has been marked out to correct battening gauge and then battened ready for tiles to be fixed.
We are using slate tiles to cover our roof. A typical slate has a top, bottom and two sides. The top of the slate is known as the 'head' and the bottom the 'tail', the head sits on the top of the roofing batten and the tail sits on top of the slate beneath it. The slates are then fixed to battens using slate or clout nails.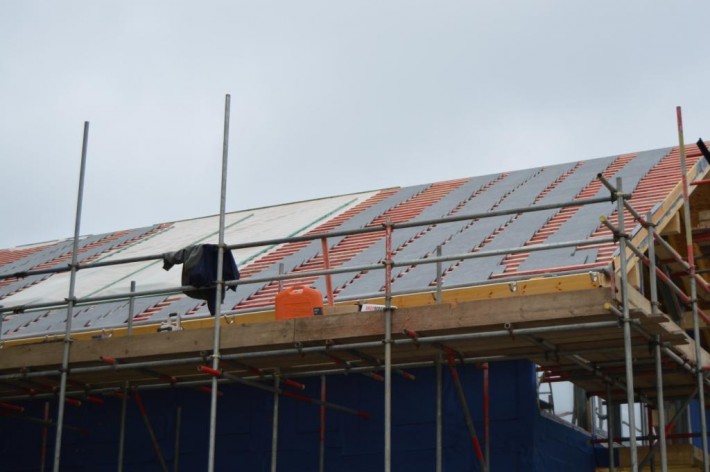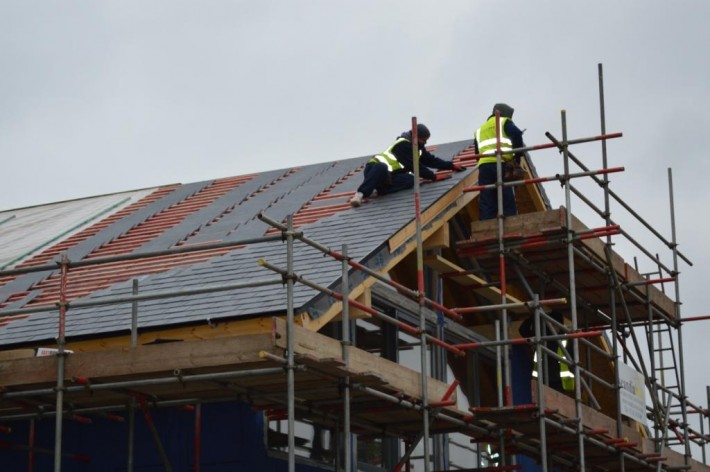 Insulation
The pallets of ACTIS Hybris insulation have arrived. This has been stored in the house ready to be put in next week by a large team!