Work was focused internally for most of this week with the erection of the stud work for the internal walls and the fitting of the temporary first floor to allow the guys on site to move around safely upstairs.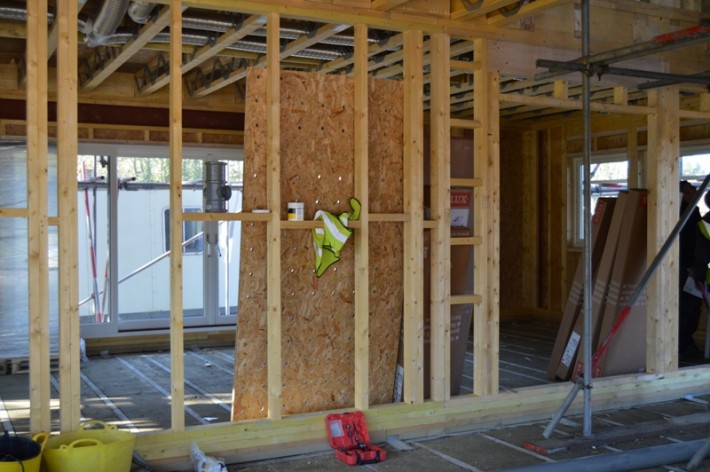 The ducting for the heat recovery system (MHRV) was also installed. This is a whole house ventilation system that both supplies and extracts air throughout a property. It creates a low energy ventilation solution removing pollutants, improving air quality, supplying clean fresh air, whilst recovering the heat that would otherwise be lost outside.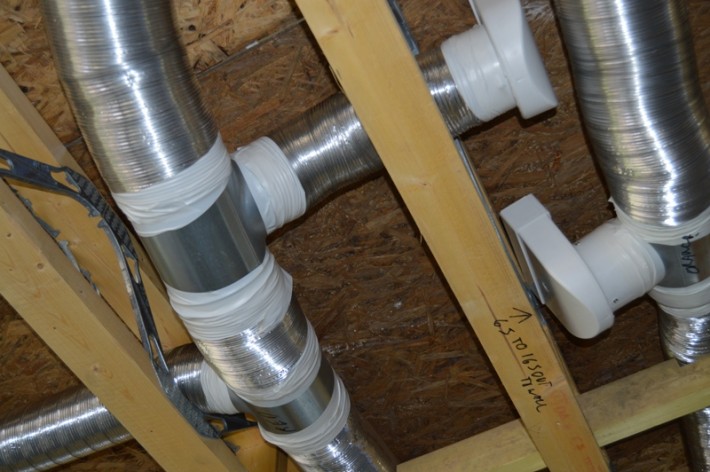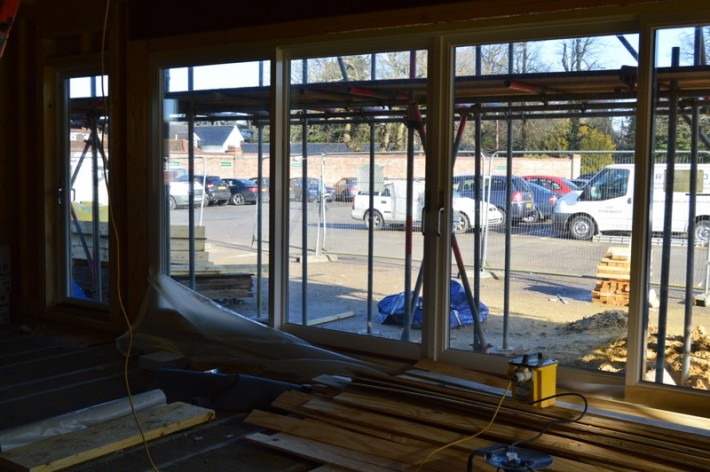 The installation also fitted the six automatic veluxes and the other floor to ceiling height windows on the left hand side of the house, getting the shell one step closer to being watertight.