Scandia-Hus design and build beautiful timber frame homes throughout the UK, and we are pleased to announce that we have a new show house available to view in Cheshire, with another one under construction.
The completed show house is based on our very popular 'Hawthorn' design and has been adapted and amended to suit the clients' individual needs and the local council's requirements. This version of the 'Hawthorn' had to take into account the style of builds in the Cheshire area. Click here to read the full case study.
Not only do we have a beautiful new show home now servicing the northern half of the UK, we also have an experienced Project Manager who will be able to assist you in all areas of your build, from the very early design stage to completing your final house, he will be able to guide you through all aspects of your project.
To find out more or to arrange an appointment to visit the new show home please contact us on 01342 838060 / sales@scandia-hus.co.uk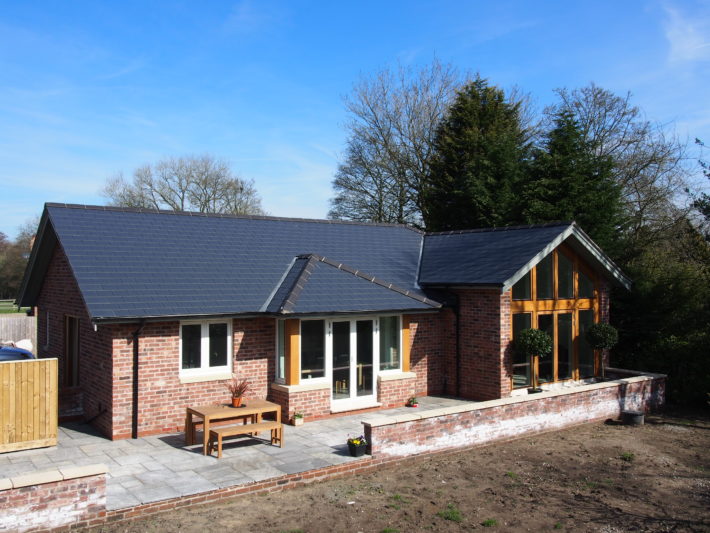 Scandia-Hus will also be attending homebuilding exhibitions in this part of the country:
Build It Live in Manchester on 23rd – 24th February 2019
Homebuilding and Renovating Show in Birmingham on 28th – 31st March 2019
Following on from these exhibitions, we will be holding an open day on Saturday 13th April 2019 at our new show home in Cheshire. More details to be released shortly, so keep up to date by checking back here, subscribing to our newsletter and following us on Facebook, Twitter and Instagram.