Scandia-Hus Case Studies - Barns
A Modern Barn With A Feeling Of Bygone Years
The beautiful barn set in sumptuous countryside surroundings had been a dream for a long time for Mr & Mrs Mason. They used to live in the house behind it and had their eye on it for when they were ready to build their retirement home. Although it was currently rundown and in need of a complete overhaul, they had a vision of how it could look and were excited about making that dream a reality.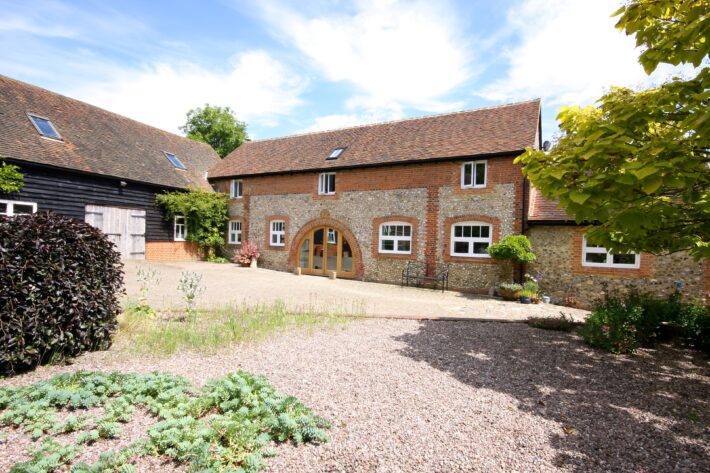 The timing was perfect – it became available just as they were ready to downsize and so they snatched it up. The plans for the new barn involved pulling down two existing sections to create a more open-plan home and expose more of the barn's pretty features.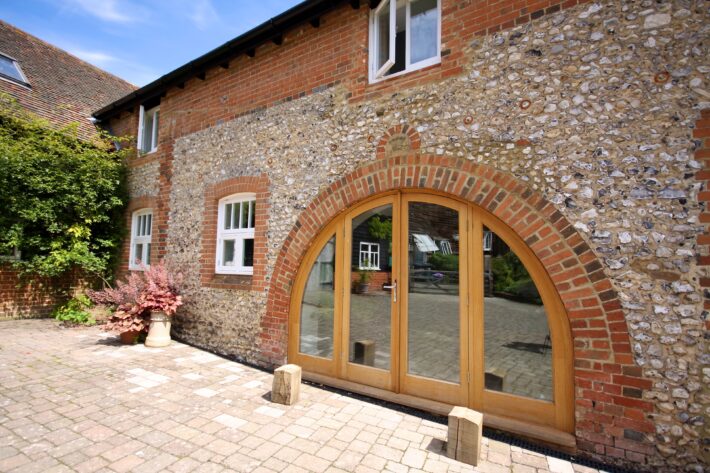 Due to the numerous and vigorous planning restrictions on the flint barn, it was essential to get things right from the start in order to avoid expensive corrections further down the line. Knowing planning was always going to be demanding, the Masons, helped by Scandia-Hus and the builder, addressed the areas they knew would be an issue at the beginning. It was critical to get the measurements right as there was no room for errors – the use of laser beams certainly helped with this process. The strict planning regulations posed many different challenges throughout the build, one of which related to the windows. The Masons wanted 5 wooden windows on the second floor but were only allowed 2 and were not allowed to use wood. It was also stipulated that the windows should mirror the existing design so the old windows had to be recreated using modern materials.
They chose to use a project manager recommended by Scandia and they were delighted with his level of professionalism and the amount he helped them through the build process. One thing they could never have foreseen, however, was that their Building Inspector, whom they had worked with from the start, sadly passed away just before they finished their build. They were therefore presented with a new Building Inspector for the final sign-offs, which understandably unnerved them slightly. They needn't have worried as, having done so much work up front, it went through without any problems.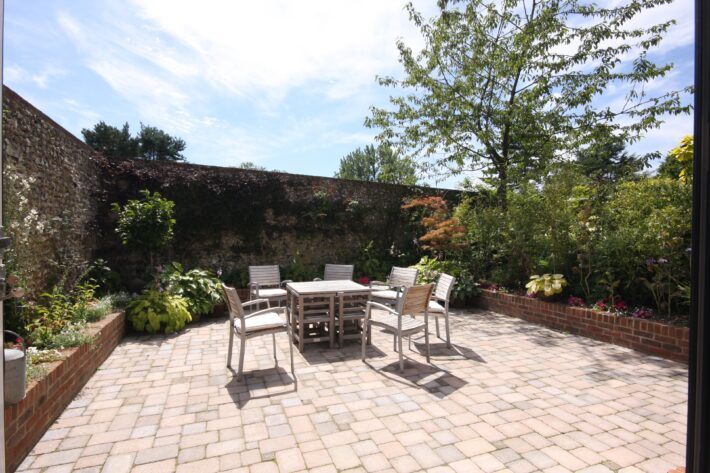 The build took a year to complete and they are understandably delighted with what they have achieved. They have managed to turn a run-down 19th-century building into a modern-day barn, which sits beautifully in its surrounding area. They have included contemporary, energy-saving elements including an air source heat pump and underfloor heating, and yet the barn still has the feel of a quaint building from years ago. The sensitive use of materials means the barn looks anything but modern, they allow it to blend in and look every bit as part of its locality. The inside living area is totally open plan and great attention has been given to the internal finish too.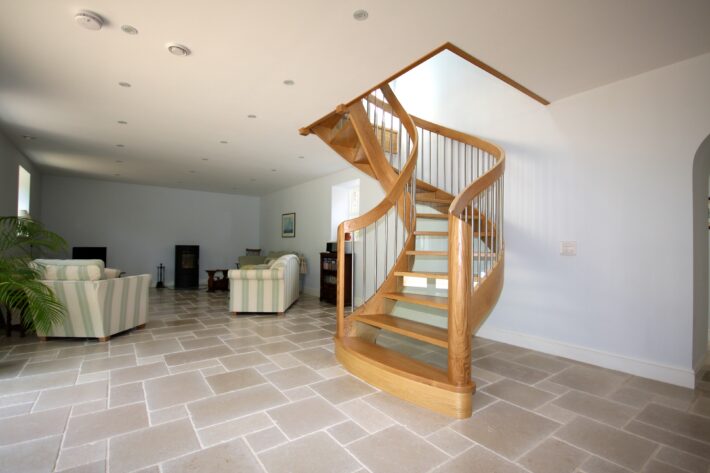 The Lovelace barn was originally built in 1857 so there was a lot of history surrounding it. They were keen to maintain and expose as much of its charisma as possible, whilst sympathetically creating a home they were comfortable in and would meet their modern-day requirements. The builder and Scandia-Hus really helped them with this very complicated process and working together, they have certainly achieved their goal.